It's pretty cool to use iPad for making photos, surfing Facebook, watching movies, listening to music, and driving the YouTube crazy.
As a matter of fact, iPads became an irreplaceable part of our comfortable living thanks to their features, mobility, and convenience.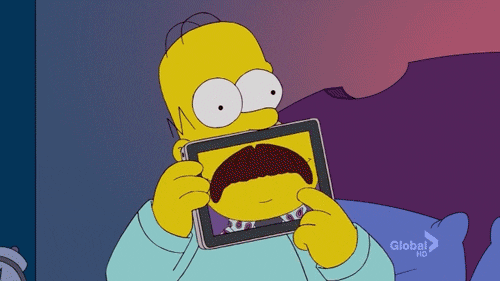 But what to do if you'd like not only to entertain yourself with this gadget, but also enjoy it as a drawing pad? In this case, I think that your iPad should contain drawing apps that cover vector art and provide you with a straight access to Illustrator or Photoshop.
As a huge fan of drawing, I decided to find some awesome drawing apps for iPad to create my projects on the wave of inspiration whenever I am. Therefore, I can shamelessly say that your regular iPad can become an outstanding drawing tablet!
So, view out some goods below, check our web design templates, and hurry up to enrich your iPad with these really creative apps for drawing!
---
Paper is a really cool app that allows you to create wonderful pieces of art using a wide range of tools. In fact, for even more beautiful projects you can combine Paper with Apple Pencil.
Cost: Free 🙂
---
iDesign allows you to create high-quality designs, technical drawings, and illustrations at ease right on your iPad! In general, the app is very simple in use, all your masterpieces will stay in sync between your Apple devices. Moreover, iDesign is smart, hence, you can easily get to frequently used toolbars and panels to boost your workflow. For instance, this drawing app will turn your iPad into the best tablet for digital art!
Cost: iDesign is available for $7.99.
---
InkPad allows you to create stunning vector artworks on your iPad. Enjoy a truly high performance of this app, and feel free to export your masterpieces as high-resolution photos, send them via email, or share them with friends via social media. It's the best solution for the lowest price!
Cost: InkPad is available for $2.99.
---
Dreaming of an art drawing software? Meet Astropad! Build by former Apple engineers, Astropad allows you to turn your iPad into a truly graphics tablet! Feel free to work straight in Illustrator or Photoshop using this app, and enjoy multiple drawing options with almost no bugs. In addition, it's a really great mirroring app for your Mac!
Cost: Astropad comes in 2 versions: standard and studio. Standard version allows you to pay $29.99 only once, meanwhile, Studio requires you to pay 64.99 per year. In fact, a free trial is also available.
---
TouchDraw
TouchDraw is a vector 2d drawing and diagramming app for your iPad. Crafted by Elevenworks, this app allows you not only to build gorgeous complex graphics, but also to change them the way you like. Create your libraries of reusable shapes, import and export drawings via multiple formats, enjoy Cloud storage support, and more! Moreover, there are lots of standard features and advanced tools that you can easily use to spice up your drawings.
Cost: TouchDraw is available for $8.99.
---
Another iPad drawing app is iDisplay. In general, it is a very popular app that allows you to use your iPad as a second computer screen. It provides you with more space to be high-productive working on your projects. Feel free to implement your drawing ideas the way you like with this app, it's a very easy-to-use one, hence, you get smart screen resolution, responsiveness, and multi-touch on every platform you need.
Cost: iDisplay is available for $7.99
---
If you're dreaming of the best drawing tablet, you definitely need to get Autodesk Graphic! In essence, earlier this app was called iDraw, today everyone knows it as Graphic. In addition, it is a cool vector app that allows you to create badass skull drawings with pleasure and joy! Small wonder that so many users choose Autodesk Graphic, it's really awesome! Illustrate, enjoy your graphic design tablet on the go, create mockups and UI design masterpieces, and, also, sync your designs in a blink of an eye!
Cost: Autodesk Graphic is available for $8.99.
---
Crafted by Avatron, Air Display is another cool mirroring app that allows you to connect up to 4 monitors at the same time to see the work that you've made on your tablet. Similarly, use a wireless connection to create your own powerful workstation with this app. Moreover, it is pretty intuitive to install.
Cost: In fact, there are 4 opportunities to enjoy this app. You can get Air Display 3 for $9.99 from App Store likewise you can download Air Stylus for Galaxy Note for $14.99 from Google Play. In addition, Air Display for Mac will cost you $19.99 (avatron.com), meanwhile, Air Display for Windows allows you to pay $19.99 (avatron.com).
---
Intaglio Sketchpad Lite
In particular, it is a fully-featured app that turns your iPad into the best tablet for drawing! Feel free to create and to edit shapes and text blocks as well as to explore a professional set of drawing tools. Multi-touch navigation, gradients, patterns, drop shadows, easy-customizable drawing scale, and size, and more just here, in one place! In brief, being free, this app lacks drawing import, export, and printing. Moreover, here you're a bit limited to a single drawing containing no more than 12 graphics.
Cost: Free 🙂
---
Splashtop is a nice app that allows you to access your Mac or Windows-based computer from a smartphone, tablet, or another computer. In addition, there is a simple installation just in 3 steps, so, you can enjoy the full power of this app in a matter of few clicks.
Cost: Splashtop is free for personal use on your local home network. To point out, if you'd like to get "Anywhere access", you need to pay $16.99 per year. In fact, a version for commercial use is also available, check the details on the official website.
---
In the long run...
Of course, Apple Computers produces cool gadgets. However, lots of people thought that they can be used only for entertaining purposes. In addition, I hope that all described apps in this article will help you to use every iPad you have as a great tool for creating real projects. Surely, now you know that this device can turn into digital drawing tablet on the fly!
Stay Tuned!
How do you like these drawing apps? What application do you like the most? I'm really happy to hear from you, therefore, you're very welcome to drop me a line in the comments section! On balance, do not forget to rate and share this post with your friends so they can grab some great apps too. Enjoy your featured iPads, compose drawing masterpieces, and thanks for reading! 🙂