Comics by Introvert Doodles.
When do you think of successful web designers and entrepreneurs, who comes to mind? In most cases, the people you think of probably seem like extroverted individuals with larger than life personalities. But you'd be surprised to learn that many are actually closet introverts.

---
The Convergence of Introversion and Success
The concept of introversion is severely mistreated in society. It's as if introversion is seen as a disease or shortcoming when it's actually a common personality type that's in no way inferior to extroversion. The Myers & Briggs Foundation does a good job of defining what introversion is like. According to their explanation, this is how introverts view the world:
I like getting my energy from dealing with the ideas, pictures, memories, and reactions that are inside my head, in my inner world. I often prefer doing things alone or with one or two people I feel comfortable with. I take time to reflect so that I have a clear idea of what I'll be doing when I decide to act. Ideas are almost solid things for me. Sometimes I like the idea of something better than the real thing.
---
In the past, introverts have been viewed as a societal anomaly. It was once believed that just 25 percent of people were introverts, but it's now believed that roughly 50 percent of people lean toward the introverted end of the spectrum. In other words, there's an even split between both groups. But the question remains: Can introverts run a successful web design business? The answer is
yes
. Not only can they run a successful web design company, but they may even be better suited for the task. A few reasons why are presented below.
Self-Reflection
Because they spend a lot of time in their own thoughts, introverts are much better at self-reflection than extroverts. This can be a good thing or a bad thing, depending on how you approach it. Sam Ovens says:
When I first started, I was constantly second-guessing myself. I did not have any big successes or testimonials. I did not really believe that I was even worth someone paying for.
But through self-reflection, he was able to reverse engineer his negative thoughts and turn that analytical thinking into a positive.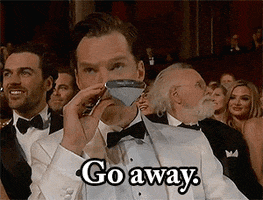 ---
Remaining in Shadow
By choosing to be in shadow they are not afraid of bad results, they just do not need the fame. That's okay for an introvert to do all the tedious work and not to be in the limelight. These people are crazy about creation something truly big without flaunting their personality. As for me, it is a big plus for running a business. If you are focused on the working process and you do not need to be praised, you'd gain huge achievements. Such powerful corporations as Google and Facebook do prefer working instead of talking.

---
Good Listening Skills
Because introverts are slow to speak, they're often quite skilled at listening to other people. In a business setting where you're dealing with clients who expect you to pay attention to the finer details, good listening skills can mean the difference between success and failure. While you may often feel the urge to talk just to fill the silence, embrace your softer approach. There's immense value in listening and you'd do well to further hone this skill as the years go on.

---
Personalized Customer Service Approach
In order to run a successful business, you must be adept at handling customer service matters. But can introverts handle the intensive nature of customer service? An entrepreneur Melissa Thompson says:
It is a common misconception that the best customer-service and sales staff are extroverts, or at least are people who are able to display extrovert qualities. This isn't actually the case though. Introverts are adept at listening closely when others speak and often pick up on many cues that extroverts, in their excitement to interact with lots of people, just may not notice.
Introverts tend to thrive in customer service settings because they give more attention to detail and view people as individuals, not just another person to talk to. This is good news if you're running a web design business.

---
Well Suited for Remote Working
The nature of the industry means that many web design businesses don't have formal offices. Many web design companies conduct work remotely, with employees spread across the world, each working from their own home. While lots of people enjoy remote working, it could be argued that remote working is much better suited for introverts. Since introverts get their energy from being alone, working from home is the perfect solution to staying focused.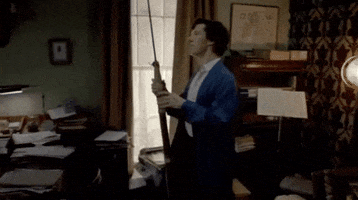 ---
There are so many introverts that became leaders, just face it!

Her private temper helps her handle all work with the media and political storms without violence. That's what she said for The New York Times:
But you know, our scars are part of us, and they are a reminder of the experiences we've gone through and our history. I am constantly making sure that the rhinoceros skin still breathes. And that's a challenge that all of us face. But again, not all of us have to live it out in public.
---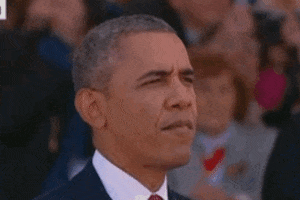 As we know, leadership is not a priority for all the introverts. But still, Barack Obama faced this fear and moved forward. He took all the advantages of his nature by making other people think instead of twiddling. That's what John Heilemann said about Obama's specialty:
Obama is an unusual politician. I don't think he doesn't like people. I know he doesn't like people. He's not an extrovert; he's an introvert. I've known the guy since 1988. He's not someone who has a wide circle of friends. He's not a backslapper and he's not an arm-twister.
---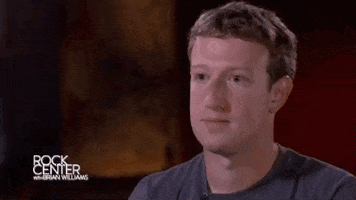 Yes, for sure it's hard to believe that the founder of a social network can be not so social friendly. But Mark Zuckerberg is the classic type of an introvert. Less talking - more working, I think, that works!
Sheryl Sandberg, the COO of Facebook, showcased The New York Times her own vision:
He is shy and introverted and he often does not seem very warm to people who don't know him, but he is warm. He really cares about the people who work here.
---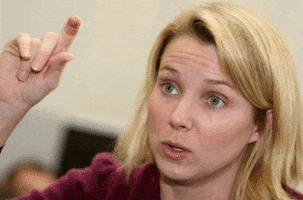 This woman is still too shy even if she is the CEO of Yahoo. It's hard for her to stay in the spotlight, she prefers calm home instead of noisy parties. But she learns how to face with her personality fears by intense training her temper. That's what she said for the Vogue:
I will literally look at my watch and say, "You can't leave until time X". And if you're still having a terrible time at time X, you can leave.
---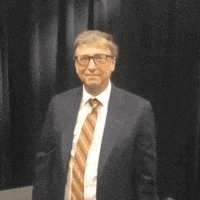 Yes, the world's richest person also can be a bit shy. The CEO of Microsoft prefers being a calm and frank when it comes to business. That's what a former CEO of Microsoft Steve Ballmer shares about Bill:
Bill knows it's important to avoid that gentle civility that keeps you from getting to the heart of an issue quickly.
And that's what Bill Gates said about all introverts:
I think introverts can do quite well. If you're clever you can learn to get the benefits of being an introvert, which might be, say, being willing to go off for a few days and think about a tough problem, read everything you can, push yourself very hard to think out on the edge of that area.
---
Discover some business ideas that will be perfectly suitable for your kind of nature.
Crafts Lover

Yes, that's not a job. But this hobby can become your business. If you are good with your hands, you can make patterns or other handy goods and sell them online. Woodworking also can be a great solution. Wood means energy, feed yourself with nature energy being on your own and sell your wood products online or in local shops. By the way, introverts are very good in owning websites, check our premium hobbies & crafts themes for creating a professional website for your business.

---
Gardener/Florist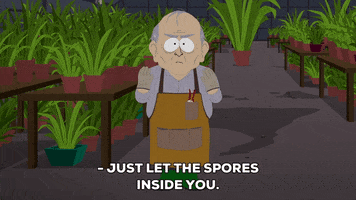 Another good business idea for those, who prefer being close to nature and far from people's talking. Maintain people's gardens, care about flowers, earn good money and feed your mental demons. Create a cool website for this type of business with our garden design and flowers themes collections.

---
Baker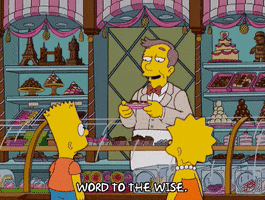 Create super tasty goods, choose a favorable template from our bakery themes collection for selling them online or build your own store. It won't be a job for you, it will be a beloved hobby that will bring you a good income.

---
Watchmaker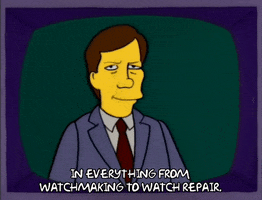 This business can make you really rich, but prepare to be too patient and attentive to the details. This job will provide you with the full comfort for embodying your ideas on your own. Create your watch shop with our big collection of watches templates and themes.

---
Mechanic

People use bicycles and cars every day, be the one who adores repairing vehicles. That will provide you with a calm working process and a good salary. Promote your mechanic business with a cool website, just choose the best one from our cars templates.

---
eBook Author

If you're crazy about writing books but public books presentations make you feel uncomfortable, earn good money by publishing your cool eBooks on our MonsterPost blog. No face to face meetings, just satisfied online readers.

---
Translator/Editor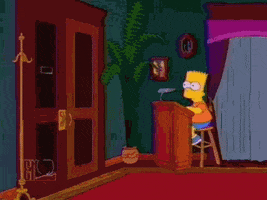 In case that you're right at home with different languages, you can easily run your well-paid business by translating documents, books, and presentations. If you're a master of the word, connect your business with various editing. For example, you can edit blogs, versatile articles, or even texts of people's speech for different events.

---
CV Creator

Run your business by creating professional resumes for people. Of course, good writing skills are required, but maybe writing was your hobby from the childhood. Have a look at these free printable resume templates that will be very helpful in developing your CV business.

---
Laundry/Window Washing/Car Wash/Recycling Services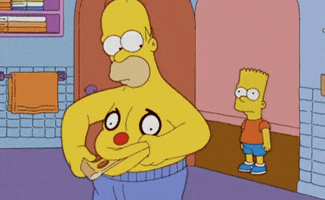 This business will help you live in your bubble by helping other people maintain their everyday needs. Build your own website for your maintenance services business with our maintenance services templates and themes collection.

---
Web Designer/Graphic Designer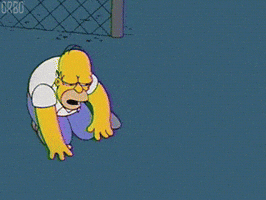 Design can be a cool solution for your business. You can create great projects, widespread the world your talent while sitting at home by your cozy corner. Build your own design sites with our web design templates.

---
Software/APP Developer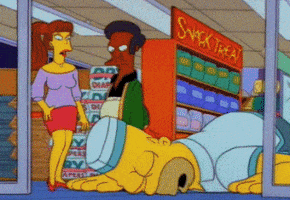 If you can't live without tech things, you'll have a chance to be a freelancer or to grow up a popular company by creating new software or mobile apps and offering them for sale. Run your business with a professional site created with our web development themes.

---
Affiliate Marketer
If you have a blog or a personal website or develop yourself as a marketing consultant, you are very welcome to build your well-paid business as an affiliate marketer. TemplateMonster has its own affiliate program. Join 165,000+ affiliates all over the world and get up to 50 % of commission. Do you know why it is a perfect business for the introverts? Because you're the only boss in your office!

---
See? So many variants to start your own business that won't interfere your nature and will make you financially secure. Do not feel yourself full of cons, try to see that in contrast and find all the pluses of being yourself. Try to follow the tip below to feel easy. Feel free to check out some other business ideas that will fit introverts.
---
Don't Let an Introverted Personality Hold You Back
As an introvert, you possess innate skills and tendencies that extroverts don't always have. You can use this to your advantage to launch and run a successful web design business. While the world may seem oriented in a manner that's advantageous to extroverts, this simply isn't true. Extroverts often control the flow of information and make it seem like you're living in an extroverted world. You have what it takes to be successful. Don't let anyone else tell you differently. Enjoy and appreciate your introvert nature!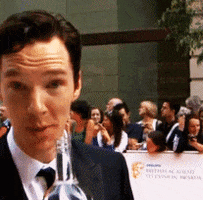 How do you feel about being an introvert? You're very welcome to add comments and please do not forget to rate and share this post to help all the introverts believe in themselves! Thank you for your time!