Blogging has become so damn popular these days.
Do you blog? I do 😆 .
So, this article will be useful for all content creators as it features 20+ free WordPress themes for writers and not only for them. Modern themes are rather universal, you know.
May I ask you another question? Do you use free stuff available on the Internet? As for me, I do it regularly. Of course I use only trusted resources. This collection of the best free WordPress themes for writers is from one of them.
However, if you prefer only best WordPress themes website and are ready to pay for their premium 24/7 support and other bombastic features, you can just go on like this.
---
---
Risks you Undertake Using WordPress Book Theme for Free
Looking for an awesome WordPress book theme for free? You'll find it on our site, no doubt. However, something prompts me that you will read this blog post till the end. Who knows, maybe you'll manage to save some money and get a beautiful WordPress book theme for free.
However, you should be ready for the following most common drawbacks (risks you undertake) of the free WordPress author themes:
Free WordPress themes for writers are not supported by developers, so you will stay with your issue one-on-one.
You won't get regular updates, so, it will be rather challenging for you to keep your site current.
Most of the free WordPress themes for writers are not optimized according to the Google PageSpeed requirements, so your site will have low ranking if you don't fix this.
Your free WordPress writer theme may include the hidden links from developers, which are not pleasant surprises either when you accidentally find them.
A set of functional features coming with WordPress writer themes is often poor. So, you will start to boost it with plugins, which may cause the whole website collapse.
---
Professionals prefer to use premium themes as they don't cause so many headaches. Moreover, they won't cost you too much money either, so if you are not a gambler, just buy a good-looking template and forget about the free options. Or... I would advise you to consider them all the same. The bargain costs you next to nothing, so, why not?
Why am I so sure that WordPress themes for writers featured herein under are worth your attention? Because I've picked them out (except Monstroid 2 Lite) on WordPress.org, among the newest themes with the highest rating. Web designers and developers know that it's relatively safe to download the themes from such kind of resources as they don't post trash there. All WordPress Themes for writers are thoroughly tested before joining the stock. If bugs are found, they are fixed as developers strive only for positive feedback. Giving away themes of the top quality for free is a part of marketing strategy, so the users should be 100% satisfied.
Well, are you ready to choose a free theme for your blog/writing/author or artist website? We wish you best of luck in your search.
Free wordpress themes for writers 2020
Monstroid 2 Lite - free WordPress theme WordPress Theme
This is a Lite version of the sensational Monstroid 2 multipurpose WordPress theme from our developers. It is licensed under GPL3, which gives you multiple benefits and freedoms. The free WordPress theme for writers is equipped with Live Customizer, which gives you the possibility to customize your site with multiple theme options and view all the changes you make to your design live, without reloading your page. You will also be able to choose from a library of Google fonts to add a personal touch to your website with the help of typography. The theme's code is clean, well-structured, and carefully commented. It is written in accordance with the latest web-standards, so you will grasp the purpose of any of its elements easily.
---
Max Paxton Lite - Copywriter Personal Website Free WordPress Theme
A personal page, online portfolio or a CV site is probably one of the best ways to introduce yourself to the web community, find new contacts, reach more clients, sell your talents, and simply get hired. All this can be achieved with the help of the free WordPress theme that I'm going to review in this post. The best thing about it is that you can download the archive without spending a single dollar. The responsive WordPress Theme for Personal Website is intended to be used for the personal websites of copywriters, so it's layout is focused on the readability of texts and mart content presentation. And what's included under the hood? Why is the freebie worthy to be downloaded? Let's discover.
Free Responsive WordPress Portfolio Themes Collection Joined by Max Paxton Lite
The gallery of free responsive WordPress portfolio themes from TemplateMonster grows bigger and more impressive.
A personal page, online portfolio or a CV site is probably one of the best ways to introduce yourself to the web community, find new contacts, reach more clients, sell your talents, and simply get hired. All this can be achieved with the help of the free WordPress theme that I'm going to review in this post. The best thing about it is that you can download the archive without spending a single dollar. The responsive WordPress Theme for Personal Website is intended to be used for the personal websites of copywriters, so it's layout is focused on the readability of texts and mart content presentation. And what's included under the hood? Why is the freebie worthy to be downloaded? Let's discover.
---
By the way, do you want to know how to save your money getting more templates from TemplateMonster? Yes, it's possible with our new subscription service ONE. ONE by TemplateMonster gives you a great chance to download many templates, themes or plugins, any items you want to download at such a low price as $19 a single month! All you do is join the subscription and have many templates from which you can choose the one and the best to be the template of your website. The set of items you can get from the subscription is called ONE package. Check out what WordPress themes are now available in the pack. Are you a blog reader? If yes, it's awesome because our blog readers can have a 5% discount with the promo code BecomeThe1.
---
Features of the Free Portfolio WordPress Themes
Speaking about the general, most common features that can be found in the majority of WordPress Theme Collection in the marketplace, I can highlight the following:
100% responsive layout, which adjusts all types of content provided on the theme's pages to all screen sizes;
valid, semantic code, which also makes sites more findable in the search engines;
cross-browser compatibility;
Retina-ready layout;
WPML support;
MailChimp ready;
optimized source code;
sample data installer;
Google map;
Google web fonts;
multiple layout options;
detailed documentation.
---
Visual Editor
The free WordPress theme for writers is integrated with the Power drag-and-drop page builder. With its help, you can modify the layout of the template without touching the source code. This makes the theme an optimal solution for those users who only learn how to work with ready-made designs, as well as professional webmasters who are eager to find out how the theme and its features work.
Power visual page editor is accompanied by a collection of 25+ modules, a library of presets, and drag-and-drop functionality. An advanced set of the theme configuration options is included to make it quick and easy to customize the theme's design.
---
WordPress Live Customizer
In addition to the drag-and-drop page builder, the free WordPress theme for writers is enhanced with WordPress Live Customizer, which is intended to reveal the results of the layout customization in real-time. In such a way, you do not need to push the "save & reload" button each time you bring changes to the design.
---
Installation Wizard
Forget about the time when you needed to sit and wait for long hours until all sample data is imported. With Installation Wizard, the installation of the sample data and theme options happens automatically within 5 minutes only.
---
Content Modules
Whatever type of content you'd like to upload to the pages of your site, you will be able to achieve this without much efforts owing to the library of content modules that the template comes loaded with. All of them are fully editable and can be tweaked to match your site perfectly well. The content modules that are added to the free WordPress theme for authors include pricing tables, buttons, contact forms, sliders, images, and more.
---
Custom Widgets
With the help of a collection of the custom widgets, you will be able to present the content of your website in a wide variety of ways. There will be no need to code and design anything on your own. Simply select a widget (post, carousel, social media, charts & bars, etc.) and upload it with your own content.
---
Contact Form
The free blogger template for writers is fully integrated with popular social media options. It also features a pre-designed Contacts page with a working contact form. With its help, the web audience will be able to get in touch with a copywriter or a freelancer whenever needed.
---
Go Premium
Max Paxton Lite is a free WordPress theme for writers, which has a premium equivalent. The paid version of the template includes a number of custom and premium features that are not featured in the freebie. These include:
custom Cherry plugins;
7 header layouts;
GPL license;
24/7 support.
The designs of the free and premium versions of the Max Paxton WordPress themes for writers are identical. So, if the functionality included in the package of the newcomer to the collection of Free Portfolio WordPress Themes is enough for you, then go ahead and download it for your collection.
Enjoy the premium-quality features at no cost with Max Paxton Lite!

---
ClubTravel
ClubTravel is a free WordPress Blog / Magazine / Personal / Writers Theme. It has a clean minimalist responsive layout and fits for fashion, writers, travel, health, business, finance, portfolio, design, art, photography, personal or any other creative websites and blogs. Bootstrap framework in theme's core makes it mobile and tablet friendly. Plus, ClubTravel has the option that allows adding your social media links.
---
ClubBlog
This is a free WordPress theme for authors/ Magazine / Personal / Writer. ClubBlog has a clean minimalist responsive design that matches niches like fashion, writers, travel, health, business, finance, portfolio, design, art, photography, personal or any other creative websites and blogs. The theme is developed with Bootstrap framework that makes it mobile and tablets friendly.
---
BlogKori
BlogKori is a fully responsive minimalist blogging WordPress theme for personal blogs, photography blogs or for business bloggers. If you are a writer, traveler, adventurer, artist and still don't have a blog, here is a good one for you. BlogKori is a clean simple design with awesome typography. The theme has custom logo, header, custom background image which you can easily setup with the help of theme customizer option. The theme also features drop down menus, right sidebar area, threaded comments option and sticky post. You can add featured images to your blog posts to make them more appealing. This theme is built on Bootstrap framework which makes it mobile-friendly. It is a lightweight theme with HTML5 standard markup, making it SEO friendly.
---
Purplous Lite
Purplous Lite is absolutely free theme, an ideal match for personal and beauty blogs. As it embraces Customizer API tool, the theme is highly customizable and easy to set up. It is perfect for blogs, photo blogging, bloggers, travelers, journals, news, writers, as well as spa, salon, parlor, business and other creative websites.
---
Structure Lite
Structure Lite is a minimally designed, multipurpose, responsive WordPress theme for writers. The theme features options within the native WordPress customizer. Additionally, the theme is seamlessly compatible with the Organic Customizer Widgets plugin that transforms the customizer into a page builder. Structure Lite is a perfect website solution for bloggers, writers, designers, magazines and any business that appreciates clean design and typography.
---
Brigsby
Brigsby is a fast, spacious, SEO friendly, responsive WordPress theme for writers, local business, personal website blogging, church, state, college, university, travel, education and much more. Brigsby offers you a pixel perfect design with a very flexible layout and numerous customization options. It is SEO friendly with featured image support and custom colors. In a nutshell, Brigsby is a fast loading and light weight theme with a clean white and minimalist design. It is compatible with all major plugins like Jetpack, WooCommerce, Contact Form 7, Google Maps Press, Page Builder etc.
---
Prakashan
Prakashan is a simple, elegant and distraction-free WP theme for writers/bloggers who want to highlight their content without any clutter. It has just one column, without any sidebar. The typography has been chosen to keep readers focused on your articles & blog posts.
---
Super Blog
Super Blog is a free responsive theme that allows you to create stunning blogs and websites. It is perfect for blogs, journals, news, photo blogging, writers, travelers, bloggers, business and other creative websites.
---
Verbosa
If you are a writer, an author, a photographer, an artist, a blogger, etc., you should give Verbosa a try as it may have all the tools needed to assist you and your creativity. Verbosa is all about elegant typography, efficient use of contrast, spacing and simplicity. Its authors used all the tricks available at their disposal to improve legibility, create emphasis and generate a proper design flow that would make your content more engaging. Verbosa is also truly responsive, with a fluid layout, uses microformats and microdata for best SEO results, takes great advantage of featured images, supports Google fonts, has social menus with over 100 social icons, is translation ready and RTL. And everything's editable via the customizer with over 100 options. BTW, as an extra, it is coded in a fresh and exquisite perfume that will follow you everywhere once you install the theme.
---
Clean Journal
Clean Journal is a clean responsive WordPress writer theme for bloggers and small businesses. It is based on the theme which uses HTML5, CSS3 and Responsive design where each element has been carefully configured for perfect display on all devices and platforms. It comes with a wide variety of options so you can modify layout, styling, featured content, promotion headline, featured slider, pagination, icons, menus, breadcrumb, widgets and much more, directly from theme customizer. This theme is translation ready and currently translated to Danish, German, Swedish, Brazilian Portuguese, Lithuanian and Chinese languages.
---
Medium
Medium is a clean, simple, translation ready and elegant Twitter Bootstrap based responsive WordPress theme mainly designed for professional bloggers and writers, but it can be used for corporate websites either. Medium theme was developed using Twitter Bootstrap framework that makes it mobile and tablets friendly. Medium theme incorporates latest web standards such as HTML5 and CSS3 and is SEO friendly. It has theme options to manage logo, favicon and footer text. Medium theme has an awesome colored togglable menu and AJAX based search.
---
25 Beautiful & Simple WordPress Themes for Writers 2020
The best way for you to skip the most difficult part of your website development is by trying out our premium WordPress theme. This is how you create a website without the coding skills. WordPress CMS is a good choice for those who want to build a simple one or a few page website.
Our templates will serve as a useful billet for your future site, let me show you what kind of WordPress themes for writers will suit you.
---
Writer WordPress Theme
If you really want to look like a modern and stylish writer, you should definitely check out this book author WordPress theme. This bookstore WordPress theme is created especially for those writers who aren't afraid of cool designs and who like to be popular. Let's start with such a feature as a cool and greyish design that can tell that you have a great taste. The presence of the Parallax effect will make your website alive and moving. Here you also can see such categories as Main Page, where testimonials, archives, and faqs are located. In the bio section, you can place your biography. The books section will present your books. Here also the Blog and the Contacts sections are present. Get closer to your readers with the Online chat function with the help of which you can communicate with your readers. These were just a little set of features of this incredible WordPress bookstore theme. Grab it and be an awesome modern writer.
---
Personal Page Responsive WordPress Theme
Check out this Personal Page Responsive writing WordPress theme, if you want to be a cool author and if you want to share your books with the whole world. This theme is responsive, so it will appear in the same excellent way on different kinds of screens and devices. The great design and the presence of a hero area with pictures of high quality will make your website eye-catching and memorizing for any readers' eyes. The presence of testimonials will make it possible for your readers to tell others about you. With the help of Social Options, your readers can reach you on social media. This theme is WPML ready that means that it could be in different languages, so you could have readers from the whole world. Tell more about yourself in the Blog section and give the readers a possibility to communicate with you with the help of the Contacts function. I'm sure this theme will make you a popular and successful writer.
---
Personal Page Responsive WordPress Theme
This is a very simple WordPress theme that you can use when you're a female writer because this theme is created exactly for girls. It has a fashionable pinkish design and an awesome appearance of the Home page where you can address your readers with some cool words. It has also the My Recent Books section below, so your readers will see this important information right away when they're visiting your website. With the help of Social Options, your readers will be able to follow you on social media. From some additional characteristics, I can name such sections as Blog, Contacts, and the most important Books section. This theme is also fully responsive, so it can adjust to any devices' screen. What is not unimportant is that this theme is SEO friendly, so the search engine machines will rank your website high and make you even more popular. I bet this bookstore WordPress theme will help female writers to become more famous and stylish.
---
Reading Blog, Readability Focusing WordPress Theme
If you're fond of reading and a little bit of writing and want to share this with the whole world, check out this Reading Blog WordPress Theme. When you're just a devoted reader, you may not know how to make websites and all this stuff. For this, you have this WordPress bookstore theme for which no coding skills from your side are needed. Look at its cool design and the abundance of photos of great quality! Your readers won't forget this. As the theme is created more for reading, with the help of Readability Settings, your readers can choose a dark or light mode. This theme is responsive, so it will appear on all devices and will have a great look. In the Posts section, you can have a lot of other sections, so your readers can find exactly what they're looking for. You can also get closer to your readers with the help of the Contact Me form. I'm sure your readers won't ask themselves such a question like "To read or not to read?". They'll read along with you visiting your awesome website.
---
Actema - Creative Business Multipurpose WordPress Theme
When you're a writer and want to boost your website, use for this Actema - Multipurpose WordPress Theme. One of the main advantages of this theme is that it's a multipurpose theme with a huge variety of Home page designs, so you can choose any. It's created for people who don't want to waste their time on creating websites or paying a lot of money to designers for making it. You just download the theme and customize it to your taste and preference. For doing this you don't need any coding and programming skills because you can adjust your website easily with drag and drop builder. A pleasant advantage of this WordPress bookstore theme is the possibility to use a pack of pictures of great quality. So, if you as an author want to make a great unforgettable website for letting the world know about your works, use this cool theme.
---
FreeBook - Ebooks Multipurpose Modern Elementor WordPress Theme
If you want to have a website presenting books, check out this FreeBook - WordPress Theme. These theme is created for downloading books online and it has also the Critics' Reviews section, and Book Reviews part so it can help your readers go get the book they would like to read. You can also present here your own books as a writer. This theme is made with the help of Elementor Page Builder, so customizing it, you don't need any programming skills, just drag and drop the elements. It's also fully responsive, so it'll appear in the same cool way on different devices. You can also have visitors from all over the world because this theme is WPML ready which means that it can appear in different languages. Get a pack of cool pictures and JetPlugins for free as a bonus! I'm sure this theme can help you to have a huge number of visitors.
---
Richard Gore - Writer Portfolio Elementor WordPress Theme
If you're a young and ambitious author who likes dark and gloomy colors, you should definitely have a website with Richard Gore WordPress Theme. The mysterious design and black and white color scheme can't be forgettable. Here you can present your books to a huge number of readers even if they're from abroad due to the Multilingual Plugin. It gives an opportunity to read the information in different languages. Be closer to your readers having Blog where they can know you better and the presence of Social Options with the help of which they can contact you or follow you on social media. It has also the Upcoming events section so you can let your readers know where meetings would take place. Get all images for free for building an awesome look and JetElements plugin for customizing it to your taste. You can do it just dragging and dropping the elements. I bet this bookstore WordPress theme can make you a modern and popular writer of bestsellers!
---
Love Life - Responsive Personal Blog WordPress Theme
If you're a creative, positive and modern writer and want to share this happiness and your talent with all the people, make a website with Love Life WordPress Theme. I mentioned these characteristics because the design of this theme is done in a lovely and light color scheme which can be definitely liked by that kind of person. With the help of JetElements, you can easily adjust the website according to your taste, having no coding skills and just dragging and dropping the elements. The theme design is fully responsive which means that it would appear on different kinds of devices having the same high quality. The theme is also SEO friendly which means that the search engine machines could rank your website high. It also contains different Footers Layouts so you can choose the one you like the most. Use this theme that you can use as a bookstore WordPress theme to become a more popular writer.
---
Crafty - Writer One Page Modern Elementor WordPress Theme
If you want to be a successful writer and are at the beginning of your way to get the Pulitzer Prize, I recommend you to present yourself with the help of Crafty - One Page WordPress Theme. This theme is very simple and doesn't have any complicated sections. It can just present you, your works and that's all that a writer-beginner needs at the beginning. This theme is fully responsive, so it would have the same design adjusted to any device. With the help of JetElements, you'll be able to create a website according to your own tastes. You can also be closer to your reader with the Blog section which has 4 Layouts, so you can choose the one you like the most. Also, your readers would be able to get in touch with you by writing e-mails to you. I'm sure, that this WordPress theme is everything a writer who's only beginning to write needs to have.
---
Personal Page WordPress Theme
If you want to present yourself to the world as a writer, I strongly recommend you to use Personal Page WordPress Theme for this. This theme has a modern design that doesn't distract the visitors' attention from the main information. You can present yourself in the hero area and using Blog for this as well. Your books can be presented in the Books section. With the help of testimonials, your readers could know what others tell about you, so it can boost your reputation. Get also closer to your readers with the Social Options, so they can follow you on social media and write you e-mails. You can get much closer to your readers using online Chat. This theme is responsive, so it would have the same cool look at different kinds of screens. With the help of the WPML plugin, it's possible to read your website in different languages. So, don't wait too long and use this WordPress bookstore theme for promoting yourself as a writer.
---
Jack Baker - Writer Responsive WordPress Theme
Writers who want to get a website don't have time to learn coding or some problematic customization options. That's why this theme lets you build your site by merely moving the blocks. It comes with powerful Elementor drag and drop page builder; you will be able to quickly add, edit and remove any object and manage your website. Build and customize your template with our custom widgets. This theme also includes premium plugins.
Our theme documentation will help you figure out the ins and outs of this template.
---
---
House Press - Publishing Company WordPress Theme
This is more like a publisher website, but you can customize and make the author website out of it. The installation of this one will take only 5 minutes max, and you're ready to go. The standard skin is already neat and has a fully responsive design, but we still offer you multiple layout options to try out. Are you ready to hear the most useful feature for the writers? If promoting and selling is your goal, buy this theme, it can easily sell it. It Ecwid ready, so it will be easy for you to add the eCommerce part to your website.
---
BookGroup - Book Publishing WordPress Theme
What's more important than the fact that your work is easy to find on the internet and buy your book or read your story? Check out WordPress book template, we tried to create the most SEO-friendly theme in this niche, and we believe that we did that. SEO is essential for your future website; it will help you gain the highest positions in the search catalogs and reach the bigger audience, promote your book. Isn't that the most important thing for the book authors? And of course, the drag-n-drop developer and other cool features like custom widgets are in there. It's packed and created with love and care!
---
One Page E-book Landing WordPress Theme
This is a one-page theme so that it will work well for the presentation of your work. For example, this WordPress theme can even advertise your book, provide your website visitors with all the needed information to grab their attention and sell them your story. Give them all the brief info they need: reviews, descriptions, directions and links, this is your showcase. And this showcase is packed with the most beautiful typography.
It is easy to customize the theme, and the custom widgets will become the best tools to do that. For example, we have here: simple slider, carousel, and social media widget. The live customizer will be your best friend and a guide to the world of the customization freedom.
---
Education Hub WordPress Theme
This template is the best proof that the main feature you need to look for is the simplicity. That's because this is not a theme for writers, it's just some educational theme. But look how clean and responsive it is! The minimalist design along with an excellent demo content presentation do an excellent job for the best product or services presentation around.
Here are the key features you get along with this WordPress theme: great homepage slider, a stick-to-top menu that provides you with the navigation directions everywhere, visual editor and multilingual readiness. There is nothing more important than keeping the contact with the whole audience around the world, with this one you will be able to turn your website into a functional blog.
---
Editorso - Journalist Blog WordPress Theme
This Editorso Journalist Theme is just great and beautiful. If you don't have some coding experience, well, you don't even need it with this user-friendly theme. Its documentation is clear, and the code is clean, so you'll not have any problems with installing and customizing the theme. It has Bootstrap framework, a convenient interface, many settings that allow adjusting the template for your creative desires. You'll also have a preview option to see how those changes look like before publishing them to the viewers. What is more, this theme is also aimed at giving you the best search results being SEO-friendly. The integrated fonts will make your writing experience even more creative and result in the neatly designed headlines and texts. As one of WordPress themes for writers, it is responsive and will adjust to various screen sizes, and the performance of the template ensures high resolution of the media. The theme is WPML ready, so you'll be able to develop your blog in several languages. If you'll use it for portfolio, it will be even more progressive to prepare the samples in two or more languages. This functional, easy-to-use, stylish, and optimized theme will advance your career or personal writing ambitions.
---
Mafiaso - Blog WordPress Theme
Enhance your publishing activity with this stylish and visually attractive template. Easily customize it using the drag & drop editor and the provided set of components that are simple for exploitation even by non-programmers. The installation will take only a few steps, and your online blog is ready for a wide public. Being one of the WordPress themes for writers, it has a Bootstrap option, which uses the latest developments in CSS and HTML, making it effective and easily customizable. It is highly responsive, so it will adjust to various sizes of screen, whether it is a computer or a mobile device, which is so important for today's Internet activity.
The template is designed with a perfect taste, and you'll be satisfied with the impression it makes both on you and your visitors. In addition, you can paste the blocks in various languages as Mafiaso is WPML ready, which is a significant feature when you want to spread your writing to various countries. With this theme, your blog writing experience will be fast, easy, and engaging. As a result, you'll have a trendy-looking site with the list of key components and convenient functionality, which will allow you to forget about the technical issues and devote all time to writing.
---
Books Reviews WordPress Theme(Fitzgerald-style Edition)
A well-documented and fully editable bookstore WordPress theme with captivating responsive design underpinned with 600+ pre-loaded Google web fonts and Lazy Load effects. Built with Bootstrap, it has a Cherry Framework in the core, so, you can easily present your book masterpieces in the best light.
---
Ebook Responsive WordPress Theme(Dickens-style Edition)
This theme will help you to present all books in a stylish manner. WordPress Live Customizer allows you to edit your theme in a real-time mode, so, there is no need to reload the page in order to check any changes. Multiple social options allow your visitors to spread a word about your bookstore in a matter of few clicks.
---
Publishing Company Responsive WordPress Theme(Conan Doyle-style Edition)
If you prefer straight classic design instead of flashy one, this theme is your match. Your visitors can easily find necessary books using an advanced search that will provide them with immediate search results by means of keywords. Testimonials module will help you to make your website look far more reliable for your audience. A wide range of content modules, custom widgets, color options, and a lifetime 24/7 support will help you to create a website of your dreams.
---
Writing Spot WordPress Theme(Wilde-style Edition)
If you dream of profitable selling books, create your website using this fully responsive and fully editable WordPress theme. Parallax animation, cross-browser compatibility, great documentation, clean code, Lazy Load effects, and lots of other features will help you to present your writing masterpieces as a pro!
---
Book Store Responsive WordPress Theme(Tolkien-style Edition)
This fully responsive and well-documented theme will help you to run a captivating bookstore website with minimalist design, Parallax animation, and Lazy Load effects. Intuitive installation, multiple color options, lifetime support, filterable portfolio, and other features will help you to enjoy website building process.
---
Moroseta WordPress Theme
If you admire minimalistic style, then pay attention to Moroseta, the nice-looking representative of WordPress themes for writers. While having such a smart minimal look, it provides a number of advantages to the user. Notably, it has five ready blog layouts, four layouts for posts, so it'll allow your creativity to prosper and alter the appearance of the intended blog to your taste and demands.
It will be an engaging visual experience with the Live Customizer Panel – make adjustments and view them before confirming and publishing. The responsiveness of the theme allows using it on all types of screen sizes. Additionally, it is equipped with Jetpack, which protects the security of your blog, empowers customizing CSS, sharing your updates on various networks, monitor traffic, change the visibility of a sidebar, and other helpful functions. Besides that, if you plan a commercial activity with the help of the blog, there is a WooCommerce plugin installed, which will include e-commerce functionality to the site. And even this is not all; Moroseta has MailChimp plugin that allows easy subscription. Now, your readers will have an enjoyable experience with your newsletters and find out all updates and other interesting things from you. As you see, this theme can become an optimal solution for the creation of a writer's site and have all the chances to meet all your wants.
---
Freelance Writer WordPress Theme
If you are a freelance writer, then you most probably know that you need to acquire new potentially loyal clients. You'll need to support your outstanding activity with a professional site, which will contain all necessary information about your skills, talents, portfolio, works, contacts, samples, and client reviews. This Freelance Writer theme is an essential attribution for the prosperous writing activity. This theme looks modern, intelligent, and stylish. What makes it so good is a large hero area, accurate sharing icons, full-width backgrounds, etc. As a freelancer, you may need to support live communication with your clients and don't wait for a long time while emailing.
For this effective interaction with your clients, the theme possesses a live chat, so you'll always figure out all the details with the customers easily and fast. Moreover, Cherry Framework can facilitate the process of blog maintenance. The design is responsive and will look good on all devices. What's important for WordPress themes for writers is the presence of a portfolio section, which is imperative to show your experience and skills and gain clients' trust. Attract visitors from different countries as the theme is multilingual. Additionally, the indexation and online visibility of your page will not be an issue as the creators took care to make it search engine friendly.
---
Copywriter Personal Website Free WordPress Theme - Max Paxton Lite
This is a great alternative for those who just start their writing blog and need to kick-start their careers. It is easy to use, looks inspiring and classy, has all basic components, and the main thing distinguishing from other WordPress themes for writers is it's absolutely free. This theme will help you to make a visual representation of your skills as a professional and well-organized site. This suits great for freelance writers and copywriters. Now your existing and potential clients will find you easily, and your materials and portfolio works will be structured in one place. The design looks simple and, at the same time, professional. With this piece, you'll get a pack of basic widgets, such as Columns, Heading, Video, Text editor, Icon, Progress bar, Image gallery, etc., and some advanced ones like Google maps and Carousel. The theme is responsive and is ready to operate on all contemporary kinds of gadgets. It is SEO friendly, which will help you to be found in the search results. The theme is Ecwid ready, which allows you adding e-commerce functions. It lets presenting your information in various languages and will work perfectly at Retina displays. You'll also have long-term support, so all your inquiries will be addressed.
---
To make a long story short…
Yes, Mrs. Adams doesn't need an extra book promotion because she was in love with them from the era of libraries. Speaking about modern web generation full of marketing fans, they are not so fond of reading because there is a lack of interest, fuse, and performance in books presentation. Showcase books as attractive and loud as Apple Computers presents its products, and, for sure, people will be drawn to reading again.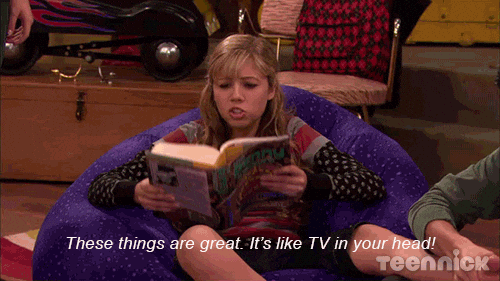 ---
P.S. If you need to get inspired, take a close look at the list of 100 must-read books that can change your way of thinking. We're very pleased to hear from you, so, feel free to add your thoughts about books in the comments section. Spread a word about this post, enrich it with your rates, and capture people with gorgeous bookstores! Thanks for reading!:)
Why do we love to write
This is a question that I often ask my fellow writers and authors that prefer to express themselves by writing articles, e-books or any other kind of content. Let's call us the content makers. I believe that someone who writes books and is well known for his/her talent will have more substantial things to say about their writing passion, but since I am a content maker and a copywriter, I will express my very own feelings on this topic trying not to make it look prettier than it is.
Writing is something you must enjoy and love with all your heart. I know a lot of people who approach it as a regular day to day job, and they fail. That's because writing is all about your personal feeling towards the act of expressing yourself to the audience/people.
So, it is simple: we write because we want to express ourselves, we want to tell our story, and we want it to reach our audience, we want it to reach the people and bring something meaningful to their life.
That's a primary reason why you start your Medium blog, standalone blog or a WordPress site becoming an internet writer/blogger who tells stories about this and that or showcase their eBook.
---
How should a writer's web page look
Nowadays it's unusual to see a writer or a content maker without a site. Even the oldest scribblers have their page. Of course, all templates they usually put on look awful and tasteless, because they don't have time to watch out for the trends and to follow them.
So, let's say you are a writer or considering yourself as one. As any person who offers products, you need your web page. And I don't think that it's all about marketing and money. The rule is quite simple: If you are not on the internet, you do not exist. That's the central principle of our new world. So, I don't care how old are you or how conservative you are; you've got to get yourself a personal page.
No worries, you don't need a fancy functionality, just do what you can - tell the world about yourself. Your website should look simple and have a minimalist design; there is no need to overweight it with some weird widgets and sidebars.
---
Is it all we can offer you?
The templates designed for authors are not our only products. Do you want to see the whole catalog of our best website templates? Make sure to stop by and check it out; we have plenty of products for you!
Once you've built your website, check out our WordPress developers contest, how about trying your luck with your newly created site? The prizes are tasty, and our goal is to prove that anyone can create a website with WP!
---
Despite it's been a while from that situation, reading became an irreplaceable part of me. I even thought that a person can not be full if he/she doesn't read books. So, I decided to reflect on why people really need books. First of all, books develop our brain and make us feel calm mentally. Studies show that reading books keeps our brains active and prevents them from losing power, just like regular exercising for the body.
Furthermore, books help us to beat stress and feed us with information. Secondly, books expand our vocabulary, improve our memory, imagination, and even help to learn foreign languages. As for me, books have lots of personal benefits because somebody can find relaxation in them, while someone takes books to cheer up.
---
Anyway, if books are so powerful, why do people drop reading day by day? I think that the answer is in books promotion. Look, we have lots of street banners about food, movies, smartphones, etc. Furthermore, we can see promotions online, don't we? Speaking about books, bookstore owners are stuck in the previous era.
It's really hard to find a first-class website that will make people want to purchase books there. If everything comes online, and consumers prefer shopping and learning on the web, why don't you run a powerful and catchy website for your bookstore?
People will see a catchy presentation with a captivating description, and they can get the desired book sitting on a favorite sofa. I think that this way will definitely spread a word about books and will attract the audience of different age and preference. A gorgeous and special WordPress book theme is all that you need for taking your bookstore online.
A trendy bookstore website will not only breathe new life into your business but also will enhance your audience. That's why we decided to create a showcase of the best WordPress themes that will definitely spice up your bookstore!
So, here we go! 🙂
Closing words on WordPress themes for writers
You have just browsed 20+ WordPress themes for book authors. Did you like any of the freebies I've compiled for you? Which one fits your project the most? Are you going to use it? Why do you prefer free WordPress themes over the premium ones? Or maybe it depends on each particular case?
Please share your thoughts/plans/suggestions at the comments section and don't forget to rate, like, and share this blog post with your friends on social networks.
You may also may like to view out the related articles, where you will find much more free web design and development stuff of the decent quality.
---
---
WordPress Themes for Writers FAQ
Is WordPress good for writers?
WordPress enables a writer to efficiently manage multiple websites. With WordPress, you can have more than one admin panel and be able to manage all of them efficiently. This feature allows a writer to be able to manage his multiple websites easily from a single dashboard. A great collection of best-selling WordPress themes will make your website building enjoyable.
Why is it important for a free WordPress theme for writers to be SEO-optimized?
WordPress is generally considered as one of the most SEO friendly platforms, but you have to back it up with SEO friendly WordPress themes. With an SEO-optimized WordPress theme, you will improve load times, get higher rank in SERPs, and better conversion rates.
What are the free WordPress themes for writers trends in 2020?
Pay attention to finding the perfect WordPress theme for your website according to the following trends:
More colorful content designs
Motion effects/animations
Section scrolling themes
Overlapping content design
Gradient color palettes
Fullscreen overlay menus
Brutalism in WordPress themes
---
Thanks a bunch for taking time to read this article, hope it will help you save you a few bucks 😉
---
---
Don't miss out these all-time favourites