When I was a kid, the whole world around me felt so magical and unbelievable. Card tricks, remote-control cars, video games, visual effects of Hollywood blockbusters, - there were a lot of things that held me spellbound. Then, as I grew up, I lost that feeling. Everything seems to be so dull, trivial, and predictable today. There's hardly a thing that can take my breath away. The daily routine soaked me up and forced all the enthusiasm out of my head.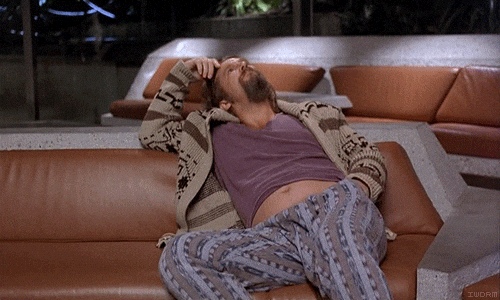 Overwhelmed with the feeling of emptiness, I started watching magic tricks on YouTube. I've been a fan of David Copperfield since my childhood, so I decided to recall his mind-blowing performance. I watched the tricks when he survived Niagara Falls, escaped from Alcatraz, teleported to Hawaii, floated over the Grand Canyon, cut himself in half with a laser... And you know what?
It worked (I must confess a bottle of non-alcoholic beer might have contributed to this effect). Of course, I could find the logical explanation to all those tricks in Google, but I didn't want to ruin my impression. But the climax of that evening was a moment when I entered the marketplace of TemplateMonster and saw that magic found its way to it.
You can't even imagine how surprised I was! Among classic and elegant WordPress themes, there was ONE that gave me thrills. It stood out with a splash of bright colors, a playful blend of animations, and incredibly easy functionality allowing dummies like me to feel themselves powerful magicians in web development and design.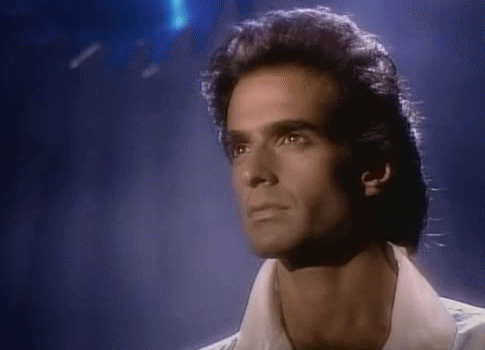 Ladies and gentlemen, welcome Magic! This multipurpose WordPress theme embodied the most spectacular illusions ever performed. Got intrigued? Tighten your belts and plunge into the world of magic that is beyond any understanding.
4 Ready-to-Use Skins
David Blaine made a lot of noise when he turned five 1$ bills into five 100$ bills. Would you like to participate in such a profitable trick?
Take your chance with Magic! The theme is one of the most profitable offers available on the market today. Besides the default design, it provides 4 extras for a single price, thus giving an opportunity to save $300! Magic is all about diversity and thrift.
Hueblue
---
Captorum
---
Wintex
---
Monaghan
---
7 Pre-designed Homepages
Were you excited to watch the trick of pulling a rabbit out of an empty hat?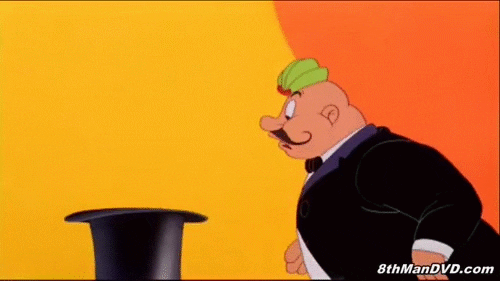 But the magic power of this theme goes far more than that. What would you say if a magician pulled 7 items out of his hat at once? Incredible, right? With Magic, it's possible. You can pull 7 pre-designed homepages out of the theme package.
Besides the default version, there are homepages for business, commercial, and personal purposes. In terms of visual aesthetics, you can experiment with homepages designed in the modern, creative, and minimal styles.
Here's the default homepage of this multipurpose WordPress theme.
---
Here are 6 alternative Magic homepages you can experiment with.
---
7 Headers + 3 Footers
Sometimes, magic can be chilling. Just think of that scary trick with a guillotine, the one where a sharp blade passes through a person's neck. The probability to lose your head gives goosebumps, doesn't it?
It'd be relieving to have a duplicate head in case of the unexpected. With Magic, your site will have a duplicate header. And not just one, but as many as 7 headers.
In addition to the top, magicians from our team also took care about the bottom and developed 3 footers.
---
Bundle of Plugins
With a standard pack of cards, you can perform many tricks that seem complicated at first sight. But the truth is most of them are quite easy to perform, even though their effects look unbelievable.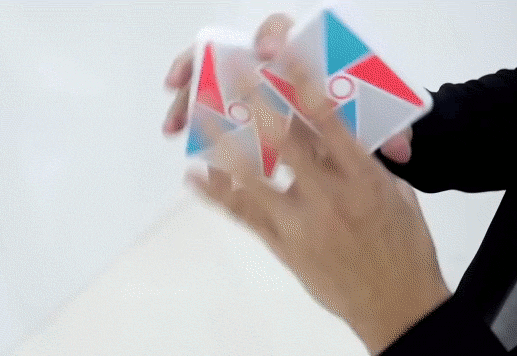 Want to work wonders on your site without making any efforts to? This theme has its own pack of magic tools for that. Publicly known as plugins, they will let you perform various tricks with ease. Impress the audience with your professional portfolio, a breathtaking gallery of project images, a lively timeline with your company's story, and much more.
---
TM Wizard
Do you remember how easy it was for David Copperfield to make the huge Statue of Liberty disappear and then bring it back!
With the same ease, you can install this huge multipurpose WordPress theme using our magical plugin, TM Wizard.
First, select the skin best-fitted to your site.
Then, choose the type of installation from two options:
Lite (installs only the demo content required for an optimal skin performance and speeds up website loading);
Full (installs all the demo content of the skin including all of its posts, pages, images, etc).
That's all. The wizard will automatically install what you choose.
---
Power Page Builder
A lot of magicians wow the audience with sawing their assistants in half. A girl goes into the box that a saw cuts into halves. Boo! Then, halves of the box merge together. And so does the girl's body inside it.
The same way you can saw layouts into pieces and combine them as you wish to come up with an absolutely unique structure. Instead of the saw, there's a miraculous tool, Power Page Builder.
You can work miracles in a drag-and-drop interface, without digging in the theme code. The builder provides unlimited flexibility with multiple layout options and content modules for any purpose. Your pages can contain anything from a countdown timer, calendar and accordion to post, image and video sliders.
Power is your magic stick for building unique, content-rich layouts.
---
Live Customizer
Who doesn't dream to fly up like Criss Angel? Unfortunately, levitation is an unattainable goal for the mankind.
But Magic will let you find out how it feels to be on the fly. That's exactly how you'll feel when you edit the default theme design with a live customizer.
This WYSIWYG tool allows you to change any facet of the design and view results live. There's no need to bother with page reloading to check out every change you bring. Whether you customize menus, colors, typography, logo, or any other feature, you will be able to see its look immediately.
---
Mega Menu
Who wasn't made speechless when David Copperfield walked through the Great Wall of China?
As easily as he made it to the other side of the wall, visitors will get to any place of your site built with Magic. The theme comes integrated with a marvelous tool for seamless navigation, TM Mega Menu. It keeps all the website categories in columns on a single drop-down panel. Visitors can access them all at once, without jumping across tons of dropdowns.
---
Jetimpex Dashboard
There are times when you have to risk your life for a spectacular trick. That's what two famous magicians, Penn and Teller, did. The latter, in particular. Teller was overridden by a massive truck. It could have leveled him to the ground, but the guy remained unharmed, without the tiniest scratch.
Even if a monster truck drives over your site, you will lose none of your current theme settings and styles. What makes it possible is an innovative plugin, Jetimpex Dashboard. It can make the theme backups both automatically and on schedule. The tool will also back up all the settings before every theme update.
---
Revolution Slider
My jaw literally dropped when I saw a magician swallowing a long sword. That scene will always stay on my mind.
How about producing such a jaw-dropping effect on your website visitors and sticking in their minds? Magic has a perfect solution for this, Revolution Slider. With its help, you can display your content in various ways, i.e. as a slideshow, carousel, hero scene, and even an entire front page. Moreover, smooth transition effects impart unforgettable dynamism to the visual experience.
---
WooCommerce-Ready
It seems to be a common practice for magicians to turn items into birds.
Just as common as the practice for our clients to turn their sites into online stores. Magic has everything required to let you start selling online and make a lot of sales. This WooCommerce-ready theme comes with pre-designed shop pages, Ajax filters, product badges, wishlist and comparison options, banners grid… There are all the must-have functionalities to get a fully-fledged store out of the box.
---
Custom-Made Shortcodes
Street magic is what brought fame to David Blaine. I can't forget the trick when a stranger selected a card, showed it to passers-by, and then returned it to the deck. Next, the magician hurled the cards at a nearby plate-glass window. All of them fell, but one got stuck to the window, its opposite side in fact.
It was a breeze for Mr. Blaine to attach that card to the opposite side of the glass. And it will be a breeze for you to attach any content to your site thanks to shortcodes.
---
Cherry Framework 5
A bullet can be a deadly weapon for anyone but magicians. Some of them are skillful enough to catch bullets with their mouths and survive.
No matter how many bullets will be fired at your site, it will remain safe and sound too if you create it with Magic. This multipurpose WordPress theme runs on Cherry Framework 5, which can put your site into a bulletproof shell that nothing will break through.
---
Bootstrap Grid with Flexbox
The Zig Zag Lady blew minds of many generations since its invention over half a century ago. In this illusion, a girl steps into a cabinet whose midsection is pushed out of it afterward. The secret of the trick is in the girl's slender body and flexibility.
With Magic, your site will be as flexible as the Zig Zag Lady. As the theme is based on the latest Bootstrap grid with flexbox, its layout and elements can transform in a way to fit different viewports. That way, anyone will be able to use your site with the ultimate comfort, be it a user of a desktop, tablet or mobile device.
---
SEO-Ready
Metamorphosis is the fastest stage illusion I've ever seen. A magician locks his handcuffed assistant in a large box, stands on top of it, and holds a curtain concealing his entire body. In a moment, the curtain is lowered to show that they swapped places. Now, the assistant is atop the box, whereas the magician is inside it. How quickly the assistant moved up and took the place of the magician! Or vice versa as here:
Want your website rankings to go from bottom to top in Google the same fast? With Magic, you can get such an effect, since the theme was developed in line with all the SEO requirements. Clean and valid code, fast page loading, cross-browser compatibility, responsive design, and many other tricks found their way to Magic.
---
Detailed Docs + Free Lifetime Support
In the hands of experienced illusionists, solid metal rings can link, unlink, and pass through each other. And it all happens in a blink of an eye.
Curious how to link items that seem to be unlinkable? Read our detailed documentation to master Magic in the fastest way possible. You'll learn how to make the most of the theme features and link them together into a powerful online platform for your business.
If you don't find any info in docs, our team of magicians will back you up. Contact us at any time that's most convenient for you, both in the light of day or after the sunset. Magic has no time limits. We work wonders 24/7 until you are 100% satisfied.
Note! TemplateMonster is the only web design company providing free professional support for a lifetime.
---
As you can see, Magic opens a gateway to the world of unbelievable illusions and tricks. With this multipurpose WordPress theme, you'll put your site in the spotlight and eclipse your competition. Its colorful design is meant not only for fashion or, say, entertainment but for any other niche, you or your customers may be involved in. Don't be shy! Stay creative and let Magic into your life.
P.S. Bring Magic to boring lives of your friends and colleagues too by sharing this post on social media.
---
Don't miss out these all-time favourites