In contrast to the Harry Potter's world (where quite a lot of objects have a certain magical power), in reality, only a landing page can guarantee the magical effect. It is connected with one of the most important web concepts, i.e. a conversion rate (in simple words, some visitors who choose to get involved in your web project).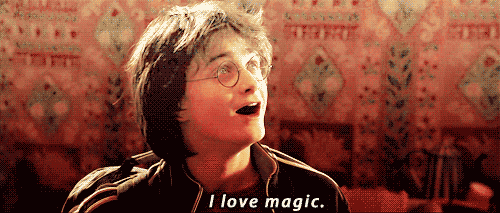 Yes, miracles happen. And they happen to those lucky ones who know how to create a landing page that generates new leads for own business. If you are reading this article, then you belong to the luckiest!
It's All about Conversion
A landing page is a starting point for any web project. If you want to advertise your personal service or promote your business, you must have one. It is the simplest way to engage your clients in a productive dialogue. How to make a landing page attractive for your visitors, or more importantly, how to increase the conversion rate of your website - that is a question that any business owner needs sooner or later to deal with.
A good landing page is created the way that potential clients know right away what online action is expected from them. The best landing page is built the way that potential clients actually perform the expected online action.
It means that there is a direct connection between the quality of your landing page and its conversion rate. The better your landing page looks and the more user-friendly it is, the bigger are the chances that visitors stay on your page for more than 15 seconds. The higher your conversion rate is, the more attractive your web project is getting worldwide. A logical train of thought, isn't it?
---
Start and Promote Your Web Project on Your Own
People are mostly looking for a landing page when they start their online business or want to give new strength to the already existing web page. In both cases, a landing page should be created by professionals, you would say. And you are right, of course.
The good news is that probably you are the professional. Sounds crazy (especially for people with no programming/coding experience), but let's think for a second...
Who knows what your landing page should look like better than you?
Who knows which design is preferable for your website?
What function should your landing page perform?
Who is a potential visitor of your landing page?
You know about your landing page 100% more than a web developer you are about to hire.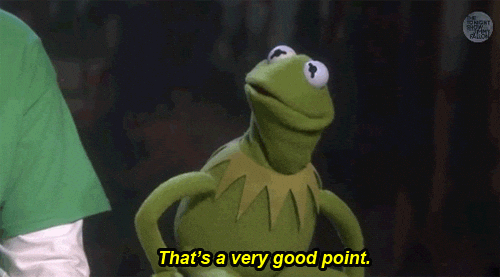 Now when you realize your strengths, it is time to look around and try to create a landing page of your dreams yourself with a website template.
When doing so, pay attention to the following aspects:
Is there a free trial option?
Is there a 24/7 free customer support?
Are there any customers' reviews for landing pages?
Does the price of a landing page sounds reasonable?
If you answered "YES" to all these questions, then there is a good chance that you have already stumbled upon the MotoCMS Landing Page Builder and the absolutely gorgeous collection of landing page templates from MotoCMS.
Each of them has an absurd price and amazing design that you can edit without any professional assistance thanks to a built-in admin panel. If you want to start your online adventure or need to freshen up the existing web project, check out a bunch of MotoCMS landing page templates below.
---
Lintense - All-in-one Landing Page Template
The goal of a landing page is to increase conversion and turn visitors into loyal customers. This goal can take different forms: to build a loyal customer base, to make a direct sale, to hold a PR company, but the essence is still the same. With Lintense landing page template, you will never go wrong. This innovative product is an all-in-one solution to realize all your marketing goals. Are you curious what is inside? The package features 5 stunning pre-designed templates, SEO-optimized code with incredible speed and performance, powerful plugins, regular updates, and etc. Lintense is built using innovative web development practices to make your web page look exceptional. You will be more than satisfied with the set of the features and tools included.
More features:
---
Live Demo | Details This landing page represents an excellent tool for those who prefer logic and clarity. The fresh color scheme and the smart video player make this landing page attractive and memorable.
---
Live Demo | Details With this landing page, not only do you get a SEO-friendly platform for your online portfolio or startup, but also a reliable instrument for increasing your conversion rate.
---
Live Demo | Details If you need a fully customizable landing page, this is the one you have been looking for. Numerous Google Fonts, a powerful color picker, and social integration widgets make this landing page the #1 choice for your new online project.
---
Live Demo | Details This landing page is created for those of us who do not want to waste time on coding and design. MotoCMS gives you endless opportunities for creativity. With a drag and drop admin panel only you decide how your website should work and look like.
---
Live Demo | Details With this landing page your customers have a constant access to your website, no matter what device they are currently using. Your web project will always look clean and 100% user-friendly thanks to the MotoCMS landing page builder.
---
Live Demo | Details This landing page gives equal opportunities for creativity both to web developers and those of us who have absolutely no coding skills. Web developers will definitely enjoy the advanced mode and the white label option. Non-developers will experience the unforgettable joy of building their own website from scratch.
---
Live Demo | Details Deep and contrasting color scheme of this landing page makes it memorable for your clients. They will definitely appreciate spectacular design and amazing functionality of this template.
---
Live Demo | Details This landing page is an ideal suggestion for people whose web projects are centered around particular personal services, e.g. photographers, web developers, hairdressers etc. Thanks to Google Maps and Contact Form your clients can get in touch with you in no time at all.
---
Live Demo | Details It has never been this easy to build the landing page of your dreams due to the ready-to-use blocks. Of course, you need to have at least some idea of your web project and … that is all. No web developers needed, no web designers, and no deadlines - this is what this web theme is about.
---
Live Demo | Details Advisto is a refined example of what a perfect landing page should be like. It is 100% responsive and looks excellent on any device. With the built-in Media Library File Manager you can share your story with the whole world.
Do you like any theme from the list? Then you are welcome to launch it for 14-days FREE trial and start creating your landing page just right now!
---
Don't miss out these all-time favourites