If at first you don't succeed; call it version 1.0

Some tricky developer
Sounds cool, but what to do if it doesn't work?
Every web developer wants to sell his/her services as expensive as possible to please their geek karma. Unfortunately, some of them fail because they do not use right methods to tell about themselves.
---
---
Therefore, if you're looking for the ways on how to promote yourself as a web developer, to spread a word about your web studio, or if you just want to drool on a sassy curator of Web Studio Catalog program, hurry up to save your spot on our free webinar on 17th of May! 🙂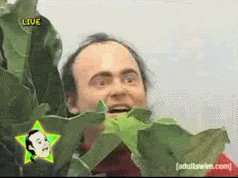 ---
Tommy Stone is a permanent mentor of partner projects: "
Catalog of Recommended Web Studios/Freelancers
" and "
TemplateMonster.com Certification Center
". He has been successfully marketing startups for 5 years, and during this time has helped hundreds of freelancers and web studios start earning online with TemplateMonster.com.
---
---
You will also discover how you can join this verified catalog for free and how you can make good money with its help. Moreover, Tommy will serve you with an informative digest on all stuff that was made by the end of 2016 for present web studios to make them sell their services.
---
---
Why should you join your webinar?
In addition, it's just your great chance to learn everything on how to enhance your clients base and to boost your popularity.
There is no time to wait, so, sign up for this free webinar using the form below, and start a successful era of your web development business!
---
---
P.S. Check out some premium WordPress themes for your projects, and mark 17th of May in your calendar!