Managed WordPress hosting is more newbie-friendly, headache-free and, of course, pricey comparing to its non-managed counterpart.
The idea is that your hosting provider takes care of security, updates, and backups of your WordPress website. It is rarely used by devs, but it's extremely popular among businesspeople and other non-tech-savvy website owners.
Today, we will compare Envato Hosted WordPress (a relatively new service, which hasn't got many reviews yet) with 4 of the highest rated managed WordPress hosting providers: WP Engine, Flywheel, Siteground, and Pagely.
Join us, and choose the hosting platform to your requirements and wallet!
---
Price for the most optimal plan
Envato Hosted will cost you $19/month. There's only plan available, which means that Envato is the least scalable hosting platform of all listed in this review. Anyway, this price is justified by a decent amount of available monthly visits.
WP Engine is, perhaps, the most popular managed hosting provider, which makes it a trendsetter in this niche. Therefore, the prices are average.
The basic plan is available for $25/month, and the tier-2 plan – for $99/month.
The Flywheel has to offer three tier-1 plans ($15, $30 and $75) and a variety of premium ones (a smart marketing move aimed at forcing its customers to pay more than the minimum price.) The basic plan is pretty limited regarding functionality and will be OK only for small websites.
Siteground is the cheapest solution with prices starting at $3.95/month. The most "expensive" plan ($11.95/month) features a ton of yummy extra features worthy of an individual review.
Pagely is quite expensive, with the cheapest plan costing as much as $99/month. The good news is that it's flexible, provides great functionality and doesn't require any additional expenses.
---
Number of monthly visits
Envato offers 100,000 monthly visits (not unique visitors). This is not much, but enough for most small businesses and blogs.
The cheapest WP Engine hosting plan allows for 25,000 monthly visits. There are also more expensive solutions with 100k and 400k visits, and also Premium and Enterprise plans for large companies.
The Flywheel has the lowest quota of visits (in its cheapest plan for $15/month), but it is famous for its great support. If you are not expecting traffic spikes, this managed hosting provider might be just for you. You can also upgrade your website to one of the bulk plans, which are suitable for websites with 150,000+ monthly visits.
The three plans offered by Siteground are suitable for websites with 10k, 25k and 100k monthly traffic. The one with 100k visitors is much cheaper than the most affordable plans by Pagely and WP Engine.
Pagely doesn't limit the number of monthly page views and visitors, at all. Here is what they say in their pricing table: "Who would charge for this?"
Bravo Pagely, that's what I call "customer centricity"!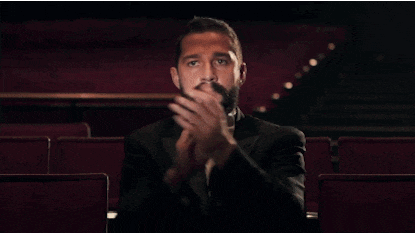 ---
Monthly bandwidth
Envato Hosted includes 100 GB of monthly bandwidth, and this is not enough, considering an average page size of a modern website (2.6 MB) and the number of available page views (100k).
WP Engine offers unlimited data transfer in all of its plans, including Personal.
For $15/month Flywheel provides you with 250 GB of bandwidth, and an optional CDN for extra $10/month. For $30, you will get 500 GB of bandwidth.
Siteground won't limit your data transfer, and that's great.
If you choose Pagely, you will get only 25 GB of bandwidth per month, but there are also 100 GB of CDN, which together makes 125 GB of traffic. All images, scripts, CSS and fonts will be counted towards the CDN quota.
---
Disk space (to store your memes and cat pictures)
With Envato Hosted, you get access to 5 GB of disk space which is enough for static business websites and such.
The Personal plan by WP Engine comes with 10 GB of local storage.
Flywheel offers 5 GB for $15/month, 10 GB for $30/month and 20 GB for $75/month.
The plans by Siteground come with 10, 20 and 30 GB of local storage, respectively.
Pagely gives you access to 20 GB of disk space (which is a fair amount considering the price of the plan).
---
Number of WordPress installations (i.e. websites)
With Envato Hosted, you will be able to install just one website.
The basic WP Engine solution will allow you to host one website, while its advanced plans provide for 10 and 25 WordPress installations.
Same here. One-site plans by Flywheel allow you only one WordPress installation at a time. All of them, including the Professional plan for $75/month.
All managed hosting plans by Siteground, except for the cheapest one, provide you with unlimited website installations.
With Pagely, you can host up to five WordPress websites at once.
---
Available themes
If you opt for Envato hosting you will be limited by the choice of compatible themes picked by the Envato staff. Currently, the following themes are available: Avada, Enfold, Bridge, Jupiter, Salient, Uncode, The7, Total, Stockholm, Photography, Infinite and Beautiful Watercolor. Unfortunately, you won't be able to install any other theme.
The rest of the managed hosting providers have no limitations on WordPress themes that can be used, be it a simplistic Twenty Seventeen, or a technically advanced and professionally designed Monstroid 2. On the other hand, some of these providers disallow installing certain plugins.
Yep, this beauty cannot be used with your Envato-hosted website 🙁
---
Is a free domain name included?
Envato Hosted doesn't provide a free domain name. Therefore, you will have to use a domain name you already own, or buy a new one via the Envato Hosted signup page.
A free domain is bundled with any Siteground plan, even the cheapest one.
WP Engine, Flywheel, and Pagely don't provide any information on free domain names in their hosting plans. Most likely, they are not included.
---
Other options
Envato Hosted plan doesn't include email hosting and management – the option that is provided by default even by the cheapest shared hosting providers.
Among other features, WP Engine supplies a free SSL certificate with any plan.
Flywheel also offers a free SSL certificate and allows you to turn on a Content Delivery Network for additional $10/month.
Siteground provides unlimited MySQL databases, free WordPress transfer, and daily backups.
With Pagely, you will get 24/7 live chat support, free automated SSL and transferrable installs.
---
Conclusion
As you can see, Envato Hosted offers a competitive price, while lacking in flexibility and scalability. WP Engine is a one-size-fits-all provider with a reputation that precedes itself. A Flywheel is a solid solution focused at small businesses in the first place. Siteground is suitable for due to its low prices and broad possibilities. Pagely is great for successful businesses that are not afraid to spend more money for a great service.
The choice is up to you. Just keep in mind that if you don't want to be limited in the number of available themes, it's better to avoid the hosting by Envato.
---
So it's you who decides...
whether it's
Envato Hosted | WP Engine | Flywheel | Siteground | Pagely
---
Here're some templates compilations
you may find interesting
---
Don't miss out these all-time favourites