If you made a decision to explore eCommerce, all you need is a quality website that will help you to gain a relevant traffic. Frequently, people highlight wrong aspects of a successful website. For sure, your products are good but you definitely need to think of the design, functionality, and productivity of your future website.
In fact, lots of business owners still are not sure about what kind of engine to choose to get as many profits for their business as possible. However, Joel Anderson, Walmart CEO, told once that:
You can't just open a website and expect people to flood in. If you really want to succeed you have to create traffic.
Henceforth, Shopify comes in handy as a great solution for creating good-looking and powerful online stores with a catchy products' presentation, advanced shopping opportunities, comfortable payment gateways and shipping options, and more. In addition, we decided to create an ultimate guide on how and why to use this platform to help you get to know with Shopify without driving you nuts.
---
Attention Shopify Theme Makers!
Start selling your Shopify themes at the TemplateMonster marketplace. Enjoy author-driven pricing and high commissions. Get a share of up to 70% for exclusive items, and 40% for non-exclusive ones.
---
Why do I need this Shopify eBook?
As a shop owner, I would like to know all pros and cons of this platform to create a powerful foundation for my eCommerce business success. Moreover, I think you are here for the sake of the same purpose.
Therefore, this Shopify ebook will open you all sides of Shopify so you can see why people choose it among other eCommerce platforms. For this reason, take a close look at the key aspects of this guide, and hurry up to get it for free using the form below.
Introduction to Shopify. Meet the platform in its basis with all ins and outs.
Top features of Shopify. Learn the main goals that highlight this platform among other available on the web.
Admin Panel. In addition, every website building platform should have a clear and comfortable admin panel, make sure that Shopify leads in this field.
Shopify for brick and mortar stores. Any kind of store is quite easy with Shopify POS.
Shopify Apps. Learn more about great Shopify apps that you can easily use to spice up your website. (Apple App store is whipping the cat now.)
Shopify Sections. This visual editor will help you to enrich your site with multiple content sections.
Shopify Inventory Management. Being up-to-date with your products is one of your keys for successful selling. Shopify helps you to keep a close eye on your items, to organize, and to manage them properly.
Pricing. See all Shopify pricing plans in details with no secrets. It will help you to choose the best and the most comfortable option.
Shopify Templates. Come closer to an advanced website building by choosing profitable and beautiful designs for your Shopify-powered website. Here's a good example of Shopify themes that you can use for eCommerce purposes.
---
Apparelix - Clean Multipurpose Shopify Theme
Pay attention to Apparelix, a multipurpose Shopify theme that can be used in any niche. Despite its simplicity, the theme provides decent functionality and a good compact organization of pages. Are you curious about what is inside? Apparelix by Xtremethemes agency comes with Home Page layouts, Header & Footer layouts, Collection & Product Page variations, different Custom Pages, and much more. An exclusive shopping cart allows your clients to view the products they added immediately. In addition, you will be able to address all your questions or suggestions to the professional 24/7 support. 
More features:
Cross-browser compatible
Fully responsive design
5+ Skins
Unlimited color options
Excellent choice of fonts
Intuitive navigation
---
Tools for SEO and Marketing. It's about pre-built Shopify tools for a good SEO and a profitable marketing campaign. They will help to enhance the audience of your clients and to boost your sales, so, to gain traffic.
Payment Options. Payment gateways will not look so scary anymore. 🙂
Shopify Security and Support. In other words, every business owner wants to keep his business secure. View out all the details about Shopify security and support team, hence, you can create your site and keep it safe at ease.
---
Stay Tuned!
So, how do you like it? What do you think about Shopify after reading our guide? You've already made sure that Shopify is perfect for launching e-stores, so, it's time to choose your match in our premium Shopify themes collection!
We're always excited to hear from you, therefore, feel free to drop a line in the comments section. Do you have friends that still are not sure about Shopify platform? Anyway, be sweet and enrich this post with your rates and shares to let people all over the world know Shopify in all its glory! Thanks for reading 🙂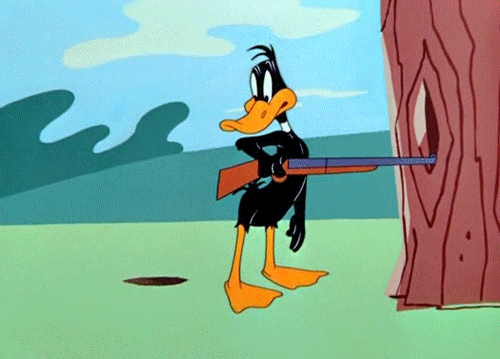 ---