The first month of the year has passed, so let's see what had happened during this time in web design, what were the loudest news and what's new among bloggers.
Here is a digest of the most important web design news since the beginning of the year.
---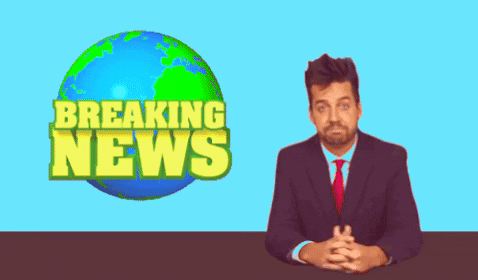 ---
GENERAL
---
7 subtle ways design will change how you travel this year. By Devin Liddell, Fast Company.
10 Ways To Avoid Designer Burnout In 2019. By Carrie Cousins, WebDesignerDepot.
10 Year Challenge: How Popular Websites Have Changed. By Arun.
10 Year Challenge: How Popular iOS Apps Have Changed. By Valia Havryliuk, Flawless.
BEHANCE Redesigns Its Portfolios. By Ezequiel Bruni, Webdesigner Depot.
An Interview with Erik Klimczak, Principal Designer at Uber. By Naomi Francis, Marvel.
How will you design in 2019? by Ksenia Pedchenko, The Designest.
Design Ecosystem in Tokyo. By Daniel Marcinkowski, phase.magazine.
How Not to Be Bamboozled by Japanese Design. By Lucy King, The Startup.
4 Ways To Stand Out From The Crowd: How Designers Can Become Popular. Andrew, Icons8.
Junior Designers vs. Senior Designers. By Tobias van Schneider.
Design is about getting through the finish line. By Fabricio Teixeira, UX Collective.
How to deal with the Imposter Syndrome if you're a Designer. By Costin Iorgulescu, UX Collective.
What I learned about leading a design system in 2018. By Jeff Crossman, Medium.
Dissecting the intricacies of typography anatomy (with infographic). By Micah Bowers, UX Collective.
About Storytelling in Design. By Cosimo wiSe, Muzli.
5 lessons from influential designer Paula Scher. By I Black, Muzli.
2019- An Era of Illustration. By Ghazal Qadri, Lollypop Design Studio
The Youtube Redesign That Got Me Hired. By Pramiti R Khan, Muzli.
---
TRENDS
---
Zara's new logo may be the future of branding, love it or hate it. By Elizabeth Sergan, Fast Company.
38 Experts Predict Technological Changes In Web Design [What To Expect In 2019]. By Anna Maksymova, TemplateMonster.
Shutterstock predicts 11 creative trends for 2019. By Dom Carter, Creative Bloq.
The 5 Major Motion Graphic Trends to Look Out For in 2019. By Dana Kachan, Speckyboy.
What campaign design reveals about the race to 2020. By Kelsey Campbell-Dollaghan, Fast Company.
Designing for Tomorrow - A Discussion on Ethical Design. By Lu Han, Spotify Design.
UX Trends for 2019 — Displays Grow Faster Than Our Thumbs! By Agnieszka Cieplinska, 10 Clouds.
---
UX / UI
---
The Future of UX Writing — Interview With Yuval Keshtcher, Founder of The UX Writing Hub. By Anna Kamieniak, The Startup.
The best UX and design conferences in 2019 — the definitive guide. By Fabricio Teixeira, UX Collective.
What do Mobile Devs Expect from UX/UI Designers? By Josefina Blattmann, UX Planet.
Sketchnoting for UX designers: WebExpo Conference captured by sketchnotes. By Krisztina Szerovay, UX Collective.
The User Experience of Interactive TV. By Melody Sabouri, UX Planet.
The first 5 days of UX/UI at Ironhack. By Maarten van Hoogdalem, Medium.
5 User Trends for Product Managers and UX Designers in 2019. By Yuting Chu, NYC Design.
Best of 2018 UX Design Case Studies. Celebrating Designers Openly Sharing Their Process. Case Study Club.
---
MOBILE APPS DESIGN
---
7 Simple Design Hacks For Social Media Ads. By Sandra Iakovleva, Depositphotos.
How Web Designers Can Contribute To Mobile-First Marketing. By Suzanne Scacca, Smashing Magazine.
Designing Mobile Websites For Voice Search. By Suzanne Scacca, Webdesigner Depot.
Ethics and app design. By Sarah Hutchinson, Medium.
---
CSS
---
Re: Pleasing Color Palettes. By Chris Coyier, CSS-Tricks.
A Quick CSS Audit and General Notes About Design Systems. By Robin Rendle, CSS-Tricks.
---
RELATED NEWS
---
60 Must-Have Digital Marketing Tools [Infographic]. By Sandra Iakovleva, Depositphotos.
When should a company change their logo? By Barry W. Enderwick, Medium.
Why most of 2018's tech predictions were wrong. By Anna Johansson, The Next Web.
6 Best Drag and Drop WordPress Page Builders Compared (2019). By Syed Balkhi, WPBeginner.
The internet, but not as we know it: life online in China, Cuba, India and Russia. By Michael Safi, Lily Kuo, Ed Augustin, Andrew Roth, The Guardian.
Microsoft's Browser Legacy. By Eric Karkovack, Speckyboy.
Running a Design Studio Based on User Research. By Nikki Anderson, Medium.
Stop Talking and Start Sketching: A Guide to Paper Prototyping. By Graeme Fulton, Marvel.
6 Interesting Augmented Reality Concepts. By Nick Babich, UX Planet.
Five key doodles for Tech in 2019. By Johan C Brandstedt, Noteworthy.
Things Designers Should Know About SEO. By Myriam Jessier, Muzli.
What if famous brands had regular fonts? Meet RegulaBrands! By Himanshu Khanna, Sparklin.
11 life lessons from influential product designer Dieter Rams. By I Black, Muzli.
San Francisco proposal would ban government facial recognition use in the city. By Colin Lecher, The Verge.
What If Google Doesn't Reward White hat SEO? By John DeFeo.
Google Takes Its First Steps Towards Killing The URL. By Lily Hay Newman, WIRED.
---
Read Also
38 Experts Predict Technological Changes In Web Design [What To Expect In 2019]
Who Are Prominent Figures In Careers Of Omi Sido, Vitaly Friedman And Other Stars In SEO, Web Design And Web Development
The Nightmares of Web Designers [Stories About Difficult and Unsolved Cases]
The Best Resources For Digital Marketers To Stay On Top
Shopify VS BigCommerce: Does It Really Matter Which One You Choose? [10+ Experts' Insights]
The Best Platform For Online Clothing Store: Shopify or WooCommerce? [Developers Speaking]
WordPress Developers about Elementor Builder Pros and Cons [Is The Game Worth the Candle?]
---
Don't miss out these all-time favourites