An image can say a thousand words. An animated image can be even more effective. The following 20 Photoshop tutorials explain how to add some cool animation effects to your images. It's time to get started with your first Photoshop cartoon!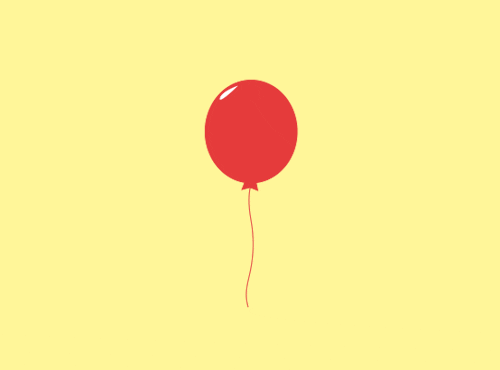 Animating in Photoshop – fast and easy
Photoshop is a powerful tool. It's used by designers, artists, photographers, retouchers, etc. It has many features that help you manipulate, retouch or create images. It's mostly used to edit still images, but it also has an animation feature. However, it's not used that often to create animation, as many other solutions can make this process easier and faster. Nonetheless, animating in Photoshop is possible and it has some tools that can help you create something stunning, like a very short cartoon.
You can create a frame by frame animation. It means that you need to draw every frame on your own. So, it takes some time. An important factor to consider is the playback rate. If you want your video to be played at 30 frames per second, then you need to draw 30 frames to "get" one second of the video.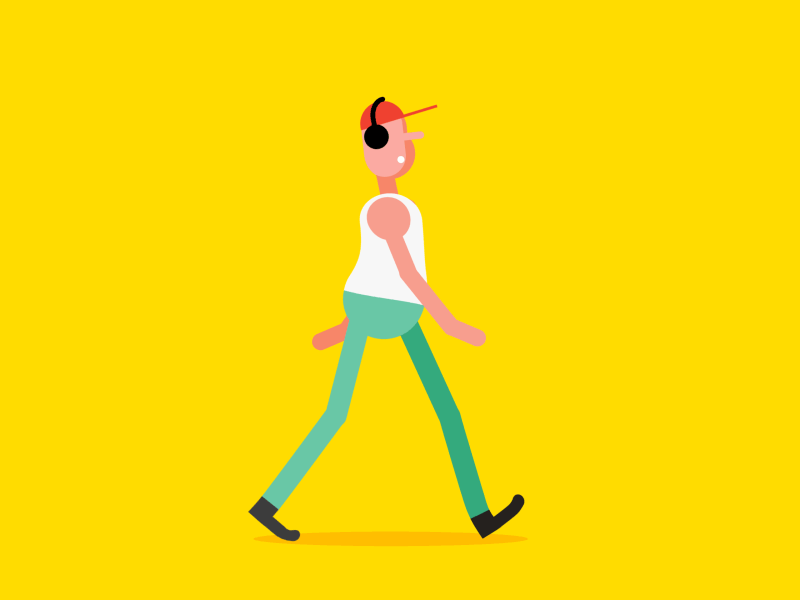 Animating in Photoshop – simple animation
If you want to have something simple then the workflow is:
Create a document
Add the timeline panel (window > timeline)
Create a new layer. That's where your content will be. You can draw something here. Keep in mind, that you can't animate background layers. If you want to have a background – create a normal layer. You can also add a video layer to add some video content
Add some content – draw something, add a shape, etc.
Now you need to move the time indicator to the necessary frame (or time) to set the first keyframe
Change the keyframing property of a frame. You need to check the layer panel and click on the little triangle next to the layer name. Then you need to click the stopwatch to set the keyframe (a yellow diamond appears on the timeline). You set this property for several frames at once
Move the time indicator to the necessary time or frame
Change the necessary layer property. You can change position, opacity, mask position or even vector mask (but you need to use the time-vary stopwatch). The new keyframe is added automatically
That's how simple animating in Photoshop is. You can also add new frames, keyframes, and layers to get something complex. The idea is simple. A keyframe stores various properties. When you have two of them, the software will automatically change the marked properties over time between two keyframes. For example, if you mark the opacity property and you set it to 0% in the first frame. Then you go to the 10th frame and set the opacity to 100% - Photoshop will automatically create a nice appearing effect.
Animating in Photoshop – frame by frame
If you want to draw your cartoon frame by frame, then the workflow is following:
Create a document
Add a blank video layer
Start drawing
Move the time indicator to the next frame
Draw a new frame
To make this process easier, you can enable onion skin from the timeline panel menu. It shows previous frames. The point is to make sure that the difference between frames isn't that large. Otherwise, it will look harsh.
You can preview your animation and save it as a .GIF file or use it in After Effects. As you can see, animating in Photoshop isn't difficult.
Animation Photoshop Video Tutorials
How To Animate Your Photos
Learn how to animate your photos and create a little bit more interesting piece of art.
---
Handwriting Animation
Use a mask and a path to complete this self-writing type effect in After Effects.
---
How to Create a Frame Animation
The tutorial shows how to make a Frame Animation in Photoshop. Start off by making a selection using the Pen tool.  Next, open up the Timeline and go to Frame Animation. Then, put images into the order you want, and play the animation.
---
Master Animated Glitch Effect With 5 Glitch Effects
Learn how to create a 5 animated glitch effects from scratch using timeline in Photoshop based on Smart Objects.
---
How to Create a Cinemagraph Animation
This is how to create animation with the use of Photoshop CC. Learn how to give motion to clouds and water in Photoshop.
---
How to Make A Simple Looping Animation
Explaining the basics of simple animating in Photoshop, plus applying those basics to creating an animated banner.
---
How To Create a Scrolling Website Animation
Learn how to make a website scroll in your image inside Photoshop, then export it to a GIF or Video for Instagram.
---
Website Scroll Animation for Instagram Stories
This is how to create a phone sized website animation In Photoshop to upload for your stories.
---
Create a GIF in Photoshop in Less than 5 Minutes
An easy way to create an animated image using Photoshop. How to export to .gif and video format for Instagram.
---
Web banner tutorial | Photoshop Tutorial | Creating an Animated GIF
This video tutorial is all about how to make a Web Banner design using Adobe Photoshop CS6.
---
Animated Crack Kit Photo Crack Animation
Create Animated Crack Kit Photo Crack Animation in Photoshop CS6, the most expensive and Trended photo effect. You will do some settings and styles to make the output image more stylish.
---
How to Create a Glitch Effect Animation
Learn how to create animated glitch effect in Photoshop. This glitch effect animation can be used for video opening/bumpers or movie transitions.
---
How to Make a GIF Animation from Video
Check out one of the easiest ways to make an animated GIF from Video. Important: this way to make a GIF animation was tested only on Photoshop CC Extended version.
---
Frame Animation
A quick tutorial for frame by frame animation in photoshop. This is not a beginner's tutorial, it doesn't go over the basic techniques in Photoshop. Though, more advanced animators will find it useful.
---
How to Make Neon Text Animated
We have already seen a video on how to create  NEON texts in Photoshop. Now, let's see how to make Text Animated in Photoshop cs6.
---
How To Animate a Still Photo Like a Plotagraph
Have some fun creating a Plotagraph, i.e. a motion picture effect similar to Cinemagraphs, but it's created from a single still image, rather than a video clip.
---
Color Transition Animation
Create color animation in photoshop. First, create an Action, to apply hue color to multiple image. Then, create frame by frame animation in the timeline.
---
Game Design Character Animation
Learn how to make this quick character animal design in Photoshop and animate it. This is a full in-depth tutorial on how to do game design and game art.
---
Stunning Sand Dust Explosion Animation
Create Stunning Sand Dust Explosion Animation in Photoshop CS6 Extended while managing some settings and styles to make it more stylish.
---
How to Add Snow Effect Animation to Picture
Photoshop tutorial How to Add Snow Effect Animation to Picture using timeline in Photoshop CC.
---
Animation FAQ
? What is an animated picture?
It is an image that is moving or has moving elements so it looks like a part of a short video.
? Why do I need animated images on my web page?
Animations make the whole website look more dynamic, improve the user experience, and simply please the eye of a user making him stay on the website for a longer time.
---
Read Also