Despite the fact that we have lots of apps for implementing our creative ideas or just for making everyday notes, we still need notebook that is made of paper.
Well, here we meet the same thing as with paper books: people boast with eBooks and Kindles but when it comes to a real deal they can't imagine themselves without a writing notebook journal 🙂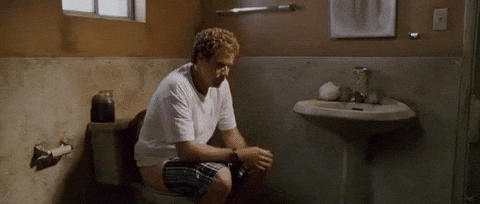 ---
As a copywriter, I'm a real fan of stylish pocket-sized notebooks.
My writer nature allows me to meet inspiration in truly different places. Thus, I have a plenty of notebooks to cover all my needs: journal custom notebook for creating notes for my new articles, spiral drawing notebook, writing journal notebook, gift blank notebook, notebook for the shopping list, etc. In fact, some people are crazy about fridge magnets, it's not about me. If I'm going somewhere, the first thing I will buy in a new place is a fancy notebook for my collection 🙂 Notebooks are designed in so many styles that I often get lost when I need to buy a new one.
If a content creator is so excited by notebooks what about modern designers?
I think that almost every designer holds the notebook writing journal in his bag, it helps him on meetings with clients, with developing their projects' ideas, etc. Additionally, this kind of daily must-haves becomes a great tool for making a great first impression on new people and for showcasing your style and your own vision of this world as you look through the pages of a notebook with pen in your hands. You need notebooks to make notes, draw sketches, create a to-do list, and for a number of other purposes.
---
To help you to find the best notebook, I decided to collect the coolest notebooks for designers and creative people in common from all over the web. Hope you'll love it as I do, here we go!
The Everlast Notebook presents itself as an incredibly cool thing that you can use forever. How? Let's see!
Basically, this notebook allows you to combine your love to paper goods with the digital era. Feel free to make notes the way you like using a pen, add them to cloud services you use, and start over again and again by erasing your notes with a wet towel!
The notebook is extremely good with the Rocketbook app, therefore, use Evernote, Google Drive, Dropbox, and more at ease!
Where?
The Everlast Notebook is available in 2 sizes: 8.5 x 11 in and 6 x 8 in. You can easily get in from Indiegogo.
How much?
1 Rocketbook Everlast + 1 Black Frixion Pen will cost you $34;
2 Rocketbook Everlasts + 2 Black Frixion Pens will cost you $65;
3 Rocketbook Everlasts + 3 Black Frixion Pens will cost you $95;
4 Rocketbook Everlasts + 4 Black Frixion Pens will cost you $125;
50 Rocketbook Everlasts + 50 Black Frixion Pens will cost you $1,500;
---
Grids & Guides notebook allows you to create various sketches, graphs, schematics, etc., with ease and pleasure! Being a truly durable notebook, it comes with 144 graph paper pages so you can create a design project of any complexity using just one notebook!
Where?
Purchase this notebook from Princeton Architectural Press in black or red color.
How much?
In both colors it costs $16.95.
---
For sure, you know that Moleskine is one of the leading companies in the industry. However, this Smart Writing Set will make you fall in love with this company's products because of comfort, innovative approach, and coolness!
A Paper Tablet notebook together with the smart Pen+ and the app will definitely make you a king of design! Moreover, you can immediately see your projects while drawing thanks to an effortless integration between your phone or tablet and the notebook.
Where?
You can purchase this smart writing set from Moleskine store.
How much?
$199
---
Code & Quill presents itself as a notebook for creatives. However, here you can find everything your need for brightening up your everyday living.
Where?
You can purchase this notebook from Code & Quill.
How much?
This notebook is available in 4 formats.
Monolith - Hard Cover, 192 Pages, 7.25" x 10" - $ 25;
Origin - Hard Cover, 192 Pages, 5.5" x 7.7"- $ 20;
Traveler - Soft Cover, 120 Pages, 5.5" x 7.7"- $ 15;
Scribe - Soft Cover, 48 Pages, 3.3" x 5.5"- $ 12.
---
Field Notes is a very popular brand of quality notebooks created by the designer for designers. It allows you have a full freedom of choice because these guys handle pocket notebooks and the large ones as well.
Original Craft notebooks, Pitch Black Memo books, Pitch Black notebooks, 56-Week Planner notebooks, and more with a graph, ruled, plain, or mixed paper are waiting for you in their store. Moreover, these guys also have a limited edition of notebooks that will definitely help you to highlight your own style.
Where?
You can get the notebook from Field Notes.
How much?
There is a truly huge variety of notebooks, therefore, the price depends on a type of notebook you'd like to purchase. Anyway, the classic Original Craft 3-pack will cost you $9.95. (You also can choose a necessary type of paper.) Meanwhile, a Campfire 3-pack from the limited edition is available for $12.95.
---
Word Notebooks seem similar to the Field Notes, anyway, they have their own system that will help you to stay organized and to make your notes in a right way.
Where?
You can get the notebook from Word.
How much?
Actually, the price depends, anyway, my favorite one above with a cool cosmic design will cost you $9.99.
You also can get a 10-pack of your favorites for $25.
---
Being truly modest and classic, this notebook has something to boast inside. Quality lasting paper, smart dimensions, blanked, ruled, or dot grid paper, perforated pages, flat opening, and more!
Additionally, this notebook was carefully crafted to fulfill all the needs of creative people worldwide. The Confidant is available in 2 colors and three sizes.
Where?
You can get the notebook from Baron Fig.
How much?
The price depends only on the size of the Confidant you'd like to get.
Flagship - $18;
Plus - $22;
Pocket - $12.
---
Steve Jobs 'Pirate' - Limited Editon
Steve Jobs said once: "It's more fun to be a Pirate than to join the Navy". If you like this quote, you definitely will fall in love with this notebook.
Where?
You can purchase this notebook from DotGrid.co.
How much?
Basically, the price depends on the size: A4 is £18.50 and A5 is £13.50.
---
This notebook allows you to share your notes and projects with the whole world. Just get a free app from Apple App Store or Google Play, draw something, scan it with your device, and share!
Moreover, there will be no ruling on your photos, as a result, you will get a perfect digital material to work with.
Where?
You can purchase this notebook from Leuchtturm1917.
How much?
This notebook is available in 3 sizes, so, the price depends.
Medium (A5) - € 17.95;
Master (A4+) - € 22,95;
Pocket (A6) - € 13,50.
---
Poo Log. A record keeper
And, finally, I would like to present this cool notebook named "Poo Log. A record keeper." As you understand, creative people get inspired in various places and a WC is not an exception.
Where?
You can easily get this journal from Papyrus, just check the stock.
How much?
$4.98
---
Stay Cool!
How do you like these notebooks for designers? What notebook would you like to purchase for yourself? Please, make me happy by dropping a line in the comments section!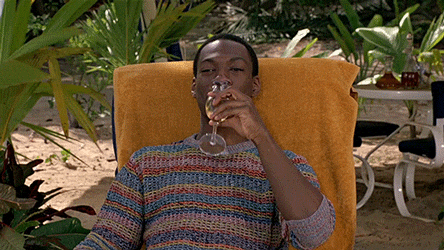 ---
P.S. As a matter of fact, a cool notebook can't make you a popular designer but a professional website can! So, take a close look at our premium designer portfolio templates to hit the mark!