Content Marketing...sounds terrible, doesn't it? This illusion of something complex actually encompasses something pretty useful that helps us draw over 70% of customers into a brand's philosophy and, or course, generate more and more traffic.
You might ask yourself how do you arrive at this point for your own business? Content curation is the answer. What's this cheesy thing for and why should you keep it in mind for a successful business? Content curation is the act of discovering, gathering, and presenting digital content that surrounds specific subject matter and which helps promote the brand and drive quality traffic to your website.
---
What about the profits? There are some things that you will gain on the fly:
Face to face with your business "neighbors". Getting in touch with people who curate the same type of content will provide you with the opportunity to involve the new audiences in your business.
Enhanced broadcasting base. The better the quality and the fresher the content - the more email contacts.
Unwind social media platforms. What's easier en route to success than offering quality promotion?
The unwavering position of your brand.
---
Just bear in mind that you need a steady stream of content curation! That will protect you and your brand from unwanted random files that can bring a bad rap to your business. Opting for content with visual elements will give you the opportunity to get 94% more views on your website. Our TemplateMonster team knows the power of content that matters, so we want to provide you with an actionable list of tools for professional content curation.
---
This is a powerful platform of content curation that helps you find desired files by means of keywords and share selected content directly to your site's pages. Intelligent search, relevant content, expert publishing.
Price: FREE trial + Premium plan
---
It's a major platform that allows you to search for a good content with the help of typography. Quora is the place, where people share questions and answers from every sphere of life, and that makes it perfect for content curation. You can even set up your own account to be notified about all the fresh stuff covering your featured topics.
Price: Totally FREE
---
This is a do-it-all kind of influencer marketing tool that also packs a mean punch in both content curation and promotion. Enter desired keyword and the content research feature spits out an exhaustive list of relevant hottest topics and influencers in any niche. There is one gap I love NinjaOutreach for successfully filling: the contact info included in the list. Having this added feature lets the user take immediate outreach action.
Price: Blogger - $49/month. Small agency - $99/month. Large agency - $249/month. Enterprise - $599/month. A 14-day Free trial before purchasing.
---
This is a cool tool that allows you to "trap" the content in folders for anytime use. Collect the content from a huge source library, employee advocacy, and built-in analytics for maintaining the employee advocacy program. There is one thing about Trap.it - the more content you curate the more intelligent Trap.it becomes.
Price: Request a demo/ Contact for the detailed prices
---
BuzzSumo
Yes, this tool was created primarily for content monitoring but it is still an excellent platform for content curation. Search by desired topic, across the board straight from the dashboard and be notified about all updates of new content by selected topics. There is one thing that I absolutely adore about the Buzzsumo - the Content Research tab that allows you to see all shares and all popular topics.
Price: Pro - $79/month, Agency - $239/month, Enterprise - $559 /month. A FREE trial before purchasing.
---
If you're fond of RSS feed, you will adore ContentGems because of its huge RSS base. The tool will analyze all featured topics for you and will bring you the content according to your needs. Search with the help of keywords, monitor the best resources, and drive traffic to your website.
Price: Free - 1 interest, 10 keywords, 20 RSS feeds. Individual Pro - $9/month, 3 interests, 20 keywords per interest, source bundles. Business - $99/month, 20 interests, 50 keywords per interest, 1000 custom RSS feeds. Agencies - $199/month, 50 interests, 50 keywords per interest, 5000 custom RSS feeds.
---
This is a content marketing platform and content curation software in one that allows you to organize, promote, and publish your content from everywhere you need. This tool learns your interests and tries to feed you with fresh content according to your preferences. The self-learning engine will provide you with the relevant content. Find-Curate-Share!
Price: Book a demo / Contact for price details
---
Have you ever dreamed about a personal journal? If yes, Feedly is your goal for content curation. This tool puts all the content relevant to your interests in one journal. Just watch an informative YouTube video and read a related blog in the same place! Organize all your content feeds on the fly and share the relevant content with the world.
Price: Start for FREE/ Contact for price details
---
This tool helps you obtain new content by creating an account and following people from the relevant industries. You can find the industry leaders, partners and new customers for your business using Pinterest. Just pin your favorite content to your account's boards and enjoy the power of the streaming content. Pinterest Analytics will also be a big plus for your business.
Price: Totally FREE.
---
This is a tool that helps you curate the content on all devices because of a fully responsive design. Collect any necessary links and share them in an appropriate way with the help of web pages, email newsletter, and embedded website. Add a wide range of media, documents, and web content in a blink of an eye and feel free to make all edits in real-time mode. By the way, all themes from TemplateMonster have a fully responsive design too, check them out!
Price: For Personal - totally FREE/ Pro Plan for work - $12/month + 14 day free trial / Enterprise for teams - contact for price details.
---
This tool is a perfect match for those who selected WordPress for their site. Just install the plugin and enjoy the power of content curation. The plugin will showcase all the content by desired topics. Feel free to sort and filter all the content by necessary categories and other preferences. By the way, if you're going to create a website with WordPress, choose the perfect theme from our WordPress themes collection.
Price: Free - 1 topic, single site, 5 sources/ Pro - $10 per month, 6 topics, 2 sites, unlimited resources/ Business - $30 per month, unlimited topics, up to 6 websites, unlimited resources. +FREE trial
---
Remember
: there is no need to create the content to gain profits from it! If something goes wrong when you start, this list of the
best content curation tools
will be your
last hope
best source for a gorgeous plan B! Do the right content marketing to make your business successful!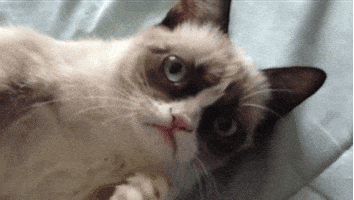 Which tool is your goal? You're very welcome to add comments! Do not hesitate to rate this post and share it with your friends! Thank you for your time!