Probably, at least once in their lives, every traveler has wondered how a hotel can get 5 stars. In fact, there are many criteria that a hotel has to meet to get a valuable 5-star status. For example, the Hotelstars Union offers more than two hundred sixty criteria that can influence the status of a hotel. By the way, the criterion #267 on the list of the Hotelstars Union is a website.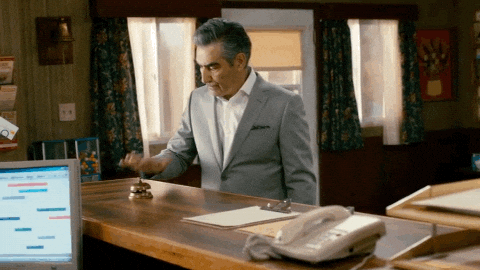 But not just a website, but an updated one with pictures that demonstrates an exterior view, the public area, and a room. Today in this article, I will try to see how you can build a solid online presence for your hotel with MotoCMS website builder. Believe it or not, it does not actually matter how many stars your hotel currently has, you can always create a website to show its advantages.
---
Star Idea 1. Opt for the Best Visuality Possible
Travelers pay to buy comfort while on the move. It means that they want to see what they pay for. That is why it is more than important to launch a website that is visually attractive. How do you do that? First of all, you need to hire a professional photographer. This is the best investment you can make in your future online project in the long run!
What are the main objects to demonstrate on your website? In fact, there are plenty of them. Everything will depend on what your hotel business can boast about. The checklist for your hotel website photos may include:
Your staff, smiling and approachable;
The car park, especially if it is directly at your hotel;
Balconies and terraces;
Your rooms (probably, the most important photos!).
After that, use the Website Builder from MotoCMS to add picturesque galleries to your website. It is as easy as pie. For example, you need to insert a grid gallery on your Rooms page. All you do is to go to Pages - Rooms and find the grid gallery on the widget list. You drag the widget to the place you like - and here it is - attractive and eye-catching! Have a look at how this operation is performed with this Hotels Responsive Moto CMS 3 Template!
All MotoCMS 3 Hotels website templates are equipped with the number of galleries for you to choose from. Why not experiment with this Hotel Business Responsive Moto CMS 3 Template as well?
---
Star Idea 2. Emphasize Your Respect to All the Guests
If you have facilities for people with disabilities, make sure you state it clearly. It will definitely attract more clientele and demonstrate how serious you are about your hotel business. Provide necessary details about your reception. People need to know that they will be welcome at your establishment.
In the ideal world, it would be nice to say that you have a reception hall where guests can sit and have a drink with the multilingual receptionist available via phone calls 24/7. The reality may be different, as we all know. But that is ok if you are honest with your guests and they know what to expect. Let's have a look how this Hotels Premium Moto CMS 3 Template makes an emphasis on the reception hall.
---
Star Idea 3. Be Straightforward and Honest about Services
The services that hotels can provide vary greatly. That is why it is important to state clearly what scope of services you are ready to offer to your guests. The list is endless and can include:
Photocopy / Scanning;
Luggage;
Daily room cleaning;
Change of bed linen (do not forget to mention how often this is done at your hotel in order to avoid misunderstandings);
Laundry and Ironing;
Sewing etc.
Look what information the stunning Services page of this Hotels Responsive Moto CMS 3 Template contains! Not only do you find the list of services provided, but also the updated information about pets and additional services!
---
Star Idea 4. Advertise Your Partners
Let's say you do not provide all the services that the Hotelstars Union requires. What do you do then? You can always create a Partners page. This way you show that you care about the needs of your guests even though you can not satisfy all of them.
But what if you want to have a separate page for your Partners on your website but you do not find it in the template you have chosen? There is nothing to worry about! With MotoCMS, all you need to do to add a new page to your website is to press an Add button. This is how you can promote your partners and get additional income for advertising them! Let's try to add a Partners page to this Hotels Responsive Moto CMS 3 Template!
---
Star Idea 5. Play Dirty: Promise the Best Sleeping Comfort
Now we know that there are more than two hundred and sixty criteria that the Hotelstars Union has developed. But have you heard that there are about 30 criteria that deal with the sleeping comfort on the list? Does your hotel offer adjustable bed systems, additional cribs, hygienic covers for mattresses, or allergy friendly sleeping alternatives? Then just say so. Your guests will definitely appreciate this information. Consequently, they will choose your hotel among dozens of other options!
The sleeping comfort is what this Hotels Responsive Moto CMS 3 Template emphasizes. What a nice psychological trick, would not you agree?
As we all understand, there is always room for perfection in the hotel business. MotoCMS is definitely a part of this perfection process. So, take your chance and create a hotel website of the best quality today. Who knows, maybe tomorrow the Hotelstars Union will be delighted to give 5 stars to your hotels business!