Today, I am going to talk about one of the most popular marketplaces for cheap and affordable WordPress and HTML themes - ThemeForest.net.
While there have been so many great and astonishing things said about this component of the Envato market, I decided to check whether there is a different (i.e. not so bright and worry-free) side of the coin.
You have probably heard the news that TemplateMonster will launch its own marketplace in the near future. While we are still at the stage of development and workflow organization, I decided to dig deeper into the investigation of the most popular marketplaces on the contemporary web and see what opportunities they offer to both webmasters and ordinary customers like you and me.
And you know what?
I was impressed with how helpless we can become under the pressure of a giant influencer...
Of course, we all have the freedom of choice, and we have just one opportunity to build our future. Still, what if the final choice is made and there is no way back? Here is a story that I once came across on the web...
---
Envato, You're Not Telling Us Something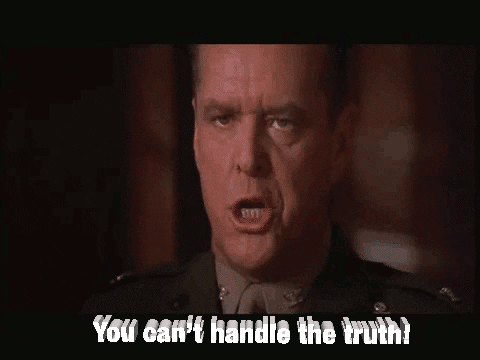 Envato is a place that is popular among web developers and millions of customers searching for cheap web designs.
Once you become part of the marketplace, you are promised that you will receive the right promotion of your products throughout all channels with the proper audience.
You are told that you will see a huge sales boost as you join the marketplace.
Well, that's true to some extent. However, nobody says that you become limited to strict sets of rules dictated by the giant machine.
Chris Robinson with Contempo Inc. is one of Envato's Elite Authors. He joined the marketplace back in 2008 and released more than 50 themes on ThemeForest. Things were going well. They received a steady flow of income, with an average sales total of up to $1,500 per day. That was a lot of money until one day when the number got slashed by more than double. They experienced a drop in sales to $700 per week. After conducting some research, he came to the conclusion that the search had been hi-jacked and the natural search traffic on the site got tremendously low.
Chris Robinson was not the only one who was affected by a decline. Envato didn't make an official statement explaining the actual state of affairs.
So, people could only guess...
The thing that is obvious is that a huge number of authors became part of the rapidly growing marketplace, in which every minor change in the marketing policies is like a thunderstorm for the community.
---
---
If you are somehow related to the field of web design and development, then you should know how tough the competition in the contemporary market has become. Every year, the number of providers of ready-made web design products is growing larger.
More and more often it gets almost impossible for creative minds to become more noticeable on the web, and assert their positions alongside the better known names.
Whenever one decides to get started with a personal web project, the first question that comes to the user's mind is what site/platform/marketplace to choose in order to benefit from the ease of streamlined web development. This is when we start to Google best wordpress theme providers in search of the top and most trusted resources whom we can rely on as we launch sites.
How many times did you face the challenge of choosing from, say, TemplateMonster and ThemeForest.net? The virtual battle between the two has been ON for many years already. With so much being said about templatemonster.com, it's high time to look under the hood of ThemeForest.net.
What's so special about them?
What are the features that lure the web audience the most?
What's not so impressive about the themes provider?
Keep reading to set the record straight.
---
What is ThemeForest.net
ThemeForest is one of the marketplaces from the Envato family. They are mainly focused on selling premium WordPress and HTML themes. ThemeForest is a place where you can both find premium templates for your online project or contribute your works, thus making an effort to grow your revenue.
Depending on what kind of products and under what license you are going to sell them, you can pay up to 50% from each dollar generated from your products. To a higher degree your income depends on whether you are an exclusive or non-exclusive author on Envato. What this means is whether you offer your products on ThemeForest only or your themes can also be found on external resources. Although this may sound like something great for beginner webmasters as you join the community of real pros, there is also a different side of the coin, which we are going to discuss a little bit later in this review.
On ThemeForest, you can browse the entire collection of themes based on the platform for which they are intended or based on their categories (i.e. CMS, eCommerce, marketing, social media themes, etc.)
There is also a separate tab containing WordPress plugins and extensions. The price tag of the digital products available on ThemeForest starts from $2. There are 34,300+ ready-made designs from which to choose. Different authors provide all of them.
An average cost of WordPress themes would be around $49.
What makes TemplateMonster different?
Now, as TemplateMonster is still on its way to becoming a marketplace for talented and creative minds, our inventory is made up of themes and plugins that are designed and developed by dedicated teams of professionals with over 15 years of work experience in the industry. As you know, we do not focus on the development of WordPress themes only. Still, the number of our ready-made WordPress solutions is one of the most outstanding ones, making up 1,400+ items. The cost of a WordPress theme from TemplateMonster averages out at $75, including free 24/7 support from a qualified technical team and includes sets of premium features.
---
WordPress Themes Functionality
The functionality of WordPress themes on ThemeForest differs based on the individual authors who sell each specific item. Before we dig deeper into details, it's worth mentioning that any theme submitted to ThemeForest is scheduled to be checked first. It's a common practice that not a single template is accepted without a couple of rejects. They strive to provide ready-made WordPress solutions built in accordance with Envato standards only.
It's become more a necessity rather than an additional luxury to make each and every template available on the contemporary market, fully responsive and cross-browser compatible. The same applies to their proper SEO optimization. So, most of the WordPress themes available on the marketplace are built in line with the standard requirements that are set by ThemeForest, plus aligned with contemporary web standards.
More and more often we can see multipurpose WordPress templates launched on the market. The functionality these store under the hood is significantly different from the niche-specific solutions. As a rule, such templates include several variations of the homepage design, sets of ready-made layout options, widgets, shortcodes, and other tools.
There is a growing tendency to produce themes that include drag-and-drop visual composers. The ability to create universal layouts while simply moving different design elements with a mouse click lures the audience not only on ThemeForest but also on TemplateMonster and other popular sites selling WordPress themes.
Additionally, on ThemeForest, you can find pre-designed WordPress templates that are pre-loaded with premium plugins for free. Although the selections of such premium-quality options are quite limited and are not as numerous as the ones provided by TemplateMonster, there are still specific pro tools intended to enhance the functionality of premium themes.
If you compare WordPress themes from ThemeForest and TemplateMonster, you will also find certain similarities. Thus, we produce themes that feature:
support of all the most popular WordPress plugins, including WooCommerce;
valid code;
fully editable structure;
pre-built layouts;
pre-built color schemes;
1-click installation;
Google web fonts;
documentation & PSD files, and more.
One of the most radical differences between themes from the two providers is customer support. TemplateMonster assists clients with any questions related to the process of installation and customization of the chosen designs around-the-clock for free. On ThemeForest, it depends on the author of each theme. Some assist customers for a limited time only, whereas others provide premium customer care services only.
---
TrustPilot Rankings: ThemeForest vs TemplateMonster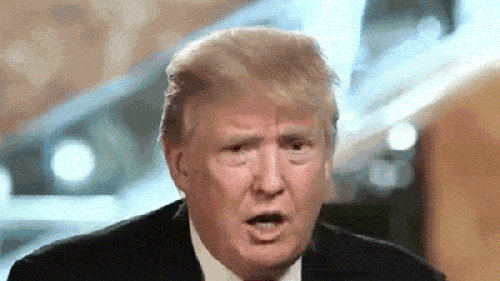 TrustPilot is one of the first places that online shoppers refer to when they are planning to acquire something from a particular web resource. This is a site where people can read reviews about the experience of fellow shoppers who once worked with a particular brand and leave their reviews about a specific company. Both ThemeForest and TemplateMonster have their profiles on the customer reviews platform.
ThemeForest ranks 7.0 out of 10. Most of the complaints are caused by the support services provided by the authors of themes. In general, people are satisfied with the quality of products available in the marketplace. In most cases, they wish to establish better communication with the themes providers.
As per TemplateMonster, the company scores 9.7 from 10. Currently, we rank first in the web design category on the reviews platform.
The majority of complaints are caused by some small issues of the themes' work, which are settled as soon as customer care reps reach clients with clear explanations of how to tweak this or that element or simply install the chosen theme with a click.
---
Theme Pricing
ThemeForest is one of the cheapest places to find a premium WordPress or HTML theme.
The cost of WordPress designs varies from $20 to $1Mln per item.
Unlike TemplateMonster, where you can find loads of special deals and promo campaigns run throughout a year, ThemeForest doesn't provide special deals applied to all WordPress themes from their collection. This is caused by the fact that there are hundreds to thousands of different authors promoting their works on the marketplace. Each of them sets a unique price for their themes, as well as uploading those with their unique sets of features, and including additional treats for clients.
However, several times per year, ThemeForest makes up bundles of different items from the marketplace, which are produced by various authors. This is a great push for newbies. The authors who are included in bundles get huge volumes of sales, which also increases their positions in the total ratings. The lucky buyers of such bundles obtain more than just a template but also extensions, graphics, and video files at a lower cost.
TemplateMonster also provides bundles of WordPress themes at lower costs. Different from ThemeForest, we make the bundles of our themes accessible to everyone all the year around, without any limitations. Moreover, our seasonal promo campaigns are also applied to such solutions, making it possible for you to save way more cash on the purchase. For example, you can put your hands on the pack of the five blogging GPL WordPress themes for the price of one.
---
Support
ThemeForest support team does not handle individual themes. ThemeForest doesn't force individual authors to provide support either. Whenever one has issues with the chosen item, he needs to refer to the developer's team directly.
The quality of assistance that you will receive regarding your question depends on the expertise and professionalism of handling such tasks by the author who submitted a particular kind of product on ThemeForest. The most common ways for you to get in touch with the developer's team include:
A discussion session. It suggests you post your issue and the developer of the theme will address it. The response time is not specified. It varies from one author to another.
Forums. The top authors commonly run their forums where they provide customer care services and support.
Documentation. This is one of the key requirements that every theme available on ThemeForest should contain. By means of the well-written documentation; it should become way easier to install and handle the chosen theme.
FAQs. Not every author has this section. So, if you know that you will need proper assistance from the authors, double check the availability of FAQs before you download an item from ThemeForest.
TemplateMonster, in its turn, does provide 24/7 support on all of its premium products at absolutely not cost.
In addition to the detailed documentation included in the download package of each and every theme, you can also submit a ticket, enter live chat, send an email or simply reach customer support reps by phone whenever you wish it.
This deals not only with WordPress themes but with all the other types of products available in the collection of 26,600+ ready-made designs.
---
With all that being said about the affordable cost of themes and a variety of product categories from which to choose, there are certain points that seem to be less impressive about ThemeForest. These deal with the experience of both common users and webmasters that are expressed in reviews on TrustPilot.
Let's have a look.
On ThemeForest, you join a community of theme developers selling their works for $50 on the average. The competition is high, so if you charge $100 for your products, the chances are that the users will keep on searching for cheaper alternatives. When you sell items on your site, it's up to you to decide how you will plan your business strategy, in what ways you will promote your themes and at what cost.
When you sell your products on ThemeForest, you become heavily dependent on the marketplace economics. Whenever a new search algorithm rolls out, or any changes are applied to the SEO potential of ThemeForest, you can expect to get a massive hit on your sales stats. That's exactly what happened with exclusive authors in 2015. Elite Envato authors experienced a 70% sales drop as a result of the marketplace policies and some additional factors like growing competition, low price of themes that led to the poor quality of products, fewer investments in the themes promotion, seasonal factors, etc. This gave a push to the authors to leave the marketplace or become non-exclusive authors and distribute their products elsewhere on the web.
On ThemeForest, you will be charged 30%-64% commission for the distribution and marketing of your themes. When you sell independently, you set the rules on your own and do not need to share your income generated from sales with someone else.
On ThemeForest, you are limited to one-time payments for unlimited updates. As you sell on your own, you can create your business plan while setting up recurring payments for feature updates. In that way, you will be able to generate more income while still providing your customers with appropriate support services.
You have no idea who your audience is

. As a person registered on Envato, he is requested to provide an email address and personal details to complete a profile. However, as a themes vendor, you have no idea

about

who your buyers

are

.

Understanding

your audience is one of the essential components of any

While there are plenty of different business models that you can opt for on the contemporary market, there is only one business model on ThemeForest. Your clients are limited to paying for a theme just once, which will bring them 6 to 12 months of support and lifetime updates.
---
Hope this post will become helpful to you as you make your wise commercial decision. If you develop themes for WordPress or other platforms, then it's better to think twice before you limit yourself to only one business model. If you are an ordinary user in search of the best WordPress or HTML theme for your site, and a product that is not supported by its developers is not what you are looking for, then Envato is not your choice. Of course, opinions differ, as well as the experience of different creative minds working with different web platforms. You are the only one to make the final decision on which way to go. Still, forewarned is forearmed.
Have you ever used ThemeForest themes or sold anything on the marketplace?
How was it?
Please drop us a line below.