Do you know what I like doing after work? Being a dedicated supporter of healthy food in public, I secretly go to McDonald's, buy the largest burger, stretch my mouth wide and greedily eat it without embarrassment. After a hearty meal that usually takes around 20 minutes, I go for a run to burn all the calories and keep on catching people's eyes on the California beach with my six-pack abs.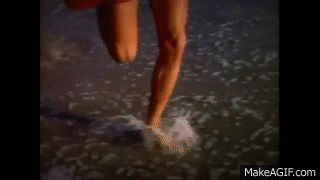 This is the closest analogy to how this TemplateMonster offer can make your life more enjoyable. You ask our specialists to install all the must-have WordPress plugins on your site and then go do whatever you enjoy. When you are back, the plugins are already installed on your site, and you're in the right mood for productive work.
Sounds cool, right? Our team will help you skip the tedious and time-consuming part when you have to stay within four walls all day long and mess around with the plugins until your eyes pop out. Let me lay it all out for you.
---
---
Which Must-Have WordPress Plugins You'll Get
Our team will install all the essential plugins to give extra functionalities to your WordPress themes that no conversion-oriented site can run without. They lay a solid foundation for the effective website performance, ease of use, and security. No hacker or bot will be able to screw it up. Check out 7 must-have WordPress plugins that you can have installed without lifting a finger.
On-page SEO Plugin. This is the starting point that will keep your pages in line with SEO requirements and bring your site to the first Google page. Getting this cool WordPress plugin installed on your site is the equivalent of hiring SEO specialists. Except that you would have to pay them per hour, whereas the plugin will guide you on all the SEO milestones for free.
Google Analytics. This is one of the best WordPress plugins that will put you on the right track. What's the point of doing something that brings no results? Get Google Analytics installed, and you'll see what works and what doesn't.
Advanced Editor. Editing posts and pages seems quick until you actually start. The process can last much longer than you expect. But if you let us install this plugin on your site, you'll have an opportunity to edit your posts and pages on the fly.
Image Optimizer. The speed, at which your pages load, depends on the size of images you include. Unless you are a celebrity promoting some exclusive stuff, no one will want to wait for your content to load. And why should web users waste their time if they can go to similar sites they'll see next to yours on the SERP? Let our team install one of the top WordPress plugins that can compress images and retain their quality at the same time.
Sitemap Plugin. Unless search engines can index your content without problems, you can forget about appearing on the first Google page, and the second, and the third… And if you don't have a sitemap, get ready to lag behind. Sorry for my being too straightforward, but that is just the way it works. But you can have a sitemap installed on your site with this WordPress SEO plugin, and its indexation will be flawless.
Custom Login URL. I don't know about you, but I get goosebumps every time I imagine that some hacker cracking the password of my admin panel. With this plugin for WordPress, no one will be able to enter your admin panel, because they won't even know its URL. The plugin will automatically create a new login page URL that only you will know. Your content will be safe as a result.
Admin Panel Customization. The default admin panel of WordPress has tons of options that you may never need. They only clutter up the interface making it more difficult for navigation. With this plugin, your admin panel will stay clean and have only those options that you need.
---
How It Works Step by Step
Order the plugins installation service from TM Service Center.
After a short while, our specialists will contact you. You'll need to provide the access details to your server where the WordPress theme is installed.
In three hours, you'll receive another call from TM Service Center specialists who will report on the successful installation of these must-have WordPress plugins on your site.
---
---
How Much Does the Service Cost
Installation of these essential WordPress plugins costs only $79.
Now think how much time and energy it would  take you if you did all of the work yourself, with your bare hands. And imagine how you could make more enjoyable use of those hours. Members of the TemplateMonster team are doing their best to turn your routine into pleasure.
---
---
---
P.S. Some of your friends may want to enjoy their free time too instead of spending hours on the installation of the best plugins for WordPress. Share this post on social media to tell them about an easier way.
---