Have you ever thought about our life without animals? For sure, it would be pretty sad and senseless. Animals make our day by showing us their love, care, and devotion!
Entrepreneurs all over the world try to share with us their love of animals and pets by creating cool pet shops, animal shelters, veterinary clinics, websites where people can learn more about various animals, and more!
---
---
It's not a secret that website building can cost you an arm and a leg, of course, if you are not a professional web developer. 🙂 For the most part, business owners are afraid of horror stories about website building, and prefer ready-made templates to make their life easier.
We have something really exciting to help them with their mission. A large number of cute Pets & Animals Joomla Templates can't wait to help business owners brighten up their animal and pet projects.
---
---
In today's showcase we decided to present to you 10 eye-catching pets & animals Joomla templates that will help you to set up a powerful and user-friendly website for this joyful business. All these Joomla templates have a fully responsive design that will provide your visitors with stellar performance on various tablets, smartphones, and PCs as well. So, here we go!
Wild Life Responsive Joomla Template
This well-documented Joomla theme is pre-loaded with a fully responsive website slider that will help you to showcase the full beauty of a wildlife world. Tell your customers more about your charity foundation with a large number of Additional pages. They will help you to present your history, team, client reviews, careers, and more. Lots of versatile counters, progress bars, pricing tables, and other UI elements allow you to add multiple types of content to make an attractive website for your audience.
---
Horse Responsive Joomla Template
This fully responsive horse club theme will attract your audience with its stunning home page. A hidden menu allows your visitors to see the pure beauty of horses. A neat hamburger icon will help them to reach a major menu with just one click. Professional portfolio with detailed description will help you to showcase all breeds, stallions, and mares in the best light. Additional pages will make your club look far more professional for your visitors by presenting your horse experts, client testimonials, careers, and more!
---
Zoo - Flora & Fauna Responsive Joomla Template
Meet this well-documented theme to create an outstanding website for your zoo! A wide range of UI elements will help you to enrich your website with multiple types of content, while pre-loaded MixItUp plugin will help you to filter and sort all content in an efficient manner. Theme Color Switcher allows you to spice up your zoo website by playing with the color palette according to your needs.
---
Pet Clinic - Vet Medicine Responsive Joomla Template
Your pet clinic will be a leading one with this fully responsive and well-documented Joomla theme. A professional presentation of your animal care services, client reviews about your clinic, and a catchy doctors preview will make your business look more professional for your clients. A powerful Gallery will help you create a breathtaking presentation of your procedures and their results.
---
Happy Dog Joomla Template
A dog training WordPress theme has never been so eye-catching! This well-documented Joomla template is pre-loaded with a fully responsive and impressive design underpinned by funny animal backgrounds, bright tones, and Parallax animation. A Stick-To-Top menu will provide your clients with comfortable navigation, while Google maps integration and a contact form will help them to reach you with the minimum of effort.
---
Animals Pets Joomla Template
A fully responsive website slider will help you to showcase your animal club's vision, while a stunning design with a background video will have a WOW effect on your audience. 14 pre-designed pages allow you to showcase all the details about your club, to present your animal experts, client feedback, and more!
---
Safari Adventure Joomla Template
Versatile color schemes, ravishing backgrounds, pleasant tones, and Parallax effect will make your audience react with excitement! This animal and pet Joomla theme allows you to create an outstanding photo gallery and to present your love of wildlife in the best light. Large drop-down menu, social options, easy navigation, your company location, and other features will make your customers not want to leave your safari website.
---
Dogs Joomla Template
This theme has a truly clean code and is fully cross-browser compatible. Thanks to a responsive design, your visitors will get brilliant results on all modern devices. A neat hamburger icon will help you to hide the menu with style. Versatile additional pages allow you to talk about your dog care website in detail. You can present your experts and client reviews in a stylish way with Team Members and Testimonials plugins. A powerful gallery will help you to showcase the best shots from your dog training in a catchy manner.
---
Horse Joomla Template
If you want to build a website that will evoke harmony, this well-documented pet & animal Joomla theme is a perfect match for you. Elegant minimalist design with Parallax effect will look attractive for every audience. Great functionality and a stunning showcase of horses will make time appear to stop for your website visitors.
---
Dogs Club Joomla Template
Your dogs club will be on top with this pets Joomla theme that has everything to take your website to the highest level. Showcase your dog care services professionally with a major Services plugin, and present your works in a stylish way with a trendy gallery. A newsletter subscription will help your visitors always stay informed of your website's updates, while Google maps integration will provide them with your club location.
---
This kind of business is pretty cool because you care about animals and want to make the world a happier place! You just need to create a prominent website to stand out and, of course, to promote yourself. Animal & Pet Joomla Themes are a great solution to enable you to do your best. If you're hungry for more, take a close look at our best Joomla Templates. By the way, you can get your favorite Joomla theme and win a Kindle Paperwhite. Check the details here!
You're very welcome to add your impressions in the comments section. Do not forget to rate and share this post with your friends! Broadcast your love of animals & pets and build top-notch websites! Thanks for being involved! 😉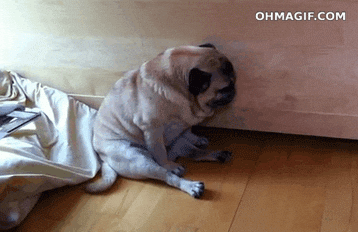 Multilanguage Pack
We will install the multilanguage package within your Joomla template with all required languages.
The service includes:
1) Installation of all required language packs.
2) Installation of language switcher on the website.
3) Installation of multilanguage plugin with user-friendly admin-panel for translation (without duplicating articles, menus, categories, settings etc).
Multilanguage will be provided by our Service Center.