Anyone can be a father, but it takes someone special to be a dad, and that's why I call you dad, because you are so special to me. You taught me the game and you taught me how to play it right.
As a matter of fact, my father was only 20 when I saw him for the first time. Being young, he did not give up, moreover, he worked hard nights and days to give me a happy life. This quote reminded me of my father, so, I know that I have a real dad who is always by my side: whenever I raise or fall.
In fact, I'm thankful to the Earth and to all the Powers that I have a dad, that I can feel his shoulder, his caring hands when he hugs me, and his sincere smile when he sees me.
As a child of my dad, I want him to believe in a fairy tale despite the fact that he knows the real life. Surely, you want the same thing for your fathers, therefore, I decided to collect the coolest gifts for any budget that we all can present to our dads to make them smile wider and to make their day unforgettable!
So, here we go!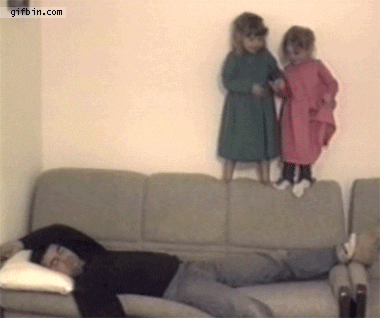 ---
In addition, start with a neat greeting card. Choose from some with ready-made text, or write down your own one on a tabula rasa card with a gentle image.
Father's Day Card
Generally speaking, some humor also will be a good match to hit the mark! 🙂
---
Funny Fathers Day Card
---
If you would like your dad to cook for you tasty breakfasts or dinners, cheer him up by presenting a cool apron special for him! In fact, the apron is 34"L X 30"W, 65/35 poly/cotton twill fabric with extra-long self-ties to withstand everyday use.
---
Custom Engraved Wallet Insert
Remind your dad about your love every day by purchasing a nice custom engraved wallet insert. Furthermore, every time he will take his wallet, he will see these amazing words of love from you.
---
Of course, your dad drinks coffee or tea during busy business days, make him feel warmer with every sip of a favorite drink by presenting him a sweet mug with any custom text and stick figures.
---
Wood Beard Comb
In case, your dad owns a beard, make him feel special by taking care of his treasure with this comb. Fear the bear, daddy! 🙂
---
Personalized Bamboo BBQ Gift Set
In addition, this BBQ kit will be an awesome gift for your dad if he can't live without grilling stuff on the patio for the whole family.
---
Personalized Cutting Board
This custom cutting board is a great addition to the present above, your dad will be always thinking of you when preparing food or enjoying BBQ.
Another cool custom cutting board that is available in 4 wood types: Bamboo, Walnut, Cherry, White Oak.
---
If you dad adores traveling, gladden him with a cool leather travel bag. For sure, this gift will make him think about you in every new trip. By the way, the manufacturer of this bag provides you with genuine leather, great quality, and promises you a 2 full year warranty on any bag from his store.
---
If you dad prefers drinking strong drinks, please him with a funny 11 oz whiskey glass. Moreover, the manufacturer says that this product is made in the USA from durable, quality glass featuring a heavy base.
---
Yard Dice Set
This gift will be perfect in case your dad adores playing dice. Moreover, you can join him by playing in the yard to collect lots of unforgettable funny moments.
---
Funny Gift for Dad Men's T-Shirt
If your dad appreciates a good sense of humor, present him a funny t-shirt that will raise up his mood in any case.
---
Personalized Golf Balls
In fact, this gift will be perfect for fathers who can't imagine their life without golf. Bring some luck to your father by presenting him these cool custom golf balls.
---
If your dad has lots of watches and sunglasses, present him a nice case for keeping this stuff organized.
---
If your dad has a habit of smoking, a well-done Zippo lighter with your custom text is a great variant on what to choose for him. Just purchase a lighter and notify about your custom text details. Generally speaking, you get a reliable lighter with a lifetime Zippo warranty.
---
Another good choice is a stainless steel flask in a polished wood box. Surely, your dad will be in love with this gift because you can add your custom text to make it really special.
---
Casio G-Shock
If your dad prefers active lifestyle with swimming and jogging, present him a good water-resistant watch that will help him to finish all plans in time.
---
If your dad is a geek who spends almost the whole day working on the computer, please him by a good laptop.
---
Another good gift idea is to purchase first-class quality parts for your dad's vehicle. Just tap your dad's car info and enjoy a big variety of parts & accessories so your dad will think of you on his way to work and back.
---
If your dad owns a business, help him to improve and promote it by taking it online! He definitely will be happy to have new customers and a better income! For this reason, take a close look at our premium WordPress themes to hit the mark!
---
Do not forget to add cool Father's Day cookies to your gift box so your dad can enjoy a tasty dessert.
---
If you're still not sure what to choose for your dad, feel free to purchase Amazon gift card so your father will get what he wants.
---
In the long run....
You know, we all love gifts & presents, however, emotions, respect, and real feelings are much better. Unfortunately, our parents do not become younger, so, love them as much as you can, and even stronger!
Speak Up!
What relationship do you have with your dad? How do you like these gift ideas? What would you like to choose for your father? I'm always happy to hear from you, so, please drop me a line in the comments section! Do not forget to rate and share this post with your friends so they can choose the best gifts for their dads too. Appreciate your fathers, love them, make them happy, and have a Happy Father's Day! 🙂