Every step we make allows us to meet a fight on our way.
And it doesn't matter what kind of fight it is: whether it's about a joke battle on the street, a battle of contradictions in our head, or a persistent battle of brands, whatever.
Speaking about grand brands, we are already used to Apple and Samsung, Coca-Cola and Pepsi, Nike and Adidas and their huge desire to beat each other in everything.
However, every brand has its own story, just like every human has. I know that tons of Adidas fans would like to kill me now but, as a huge fan of Nike, I would like to tell you how it all started.
Yes, now we are used to these cool orange boxes and bags, and to this "Swoosh" that helps us to make everyday living comfortable and joyful. In fact, this one of the most popular logos, which sells tons of cool sneakers worldwide, cost only 35 damn bucks, believe it or not! ?
---
Additionally, Nike takes its roots from the Greek mythology. It symbolizes a winged goddess of victory that was always by the side of a powerful Zeus in Olympus. To say more, the locals had a nice phrase that is saved till now.
[tweet_box]
When we go to battle and win, we say it is Nike!
[/tweet_box]
Today Nike with its "Swoosh" represents this goddess of victory by providing world's most talented and outstanding athletes with great sports shoes for new goals and by inspiring all fans of sport on feats. But have you ever thought of the person who made Nike come up in this light?
---
Basically, the logo of Nike came up in 1971 thanks to Carolyn Davidson. In those years she studied graphic design at Portland State University. Phil Knight, a Nike founder, and Carolyn Davidson got to know each other in 1969 when Davidson had some financial problems and was looking for the source of an extra income.
Knight decided to help Davidson, so, hired her for making some graphs for his business for $2 per hour. Sometime later, Knight was onboard of creating a new brand of athletics shoes. Thus, Carolyn Davidson became an author of a logo for his new project. Then the world met a cool Nike Swoosh, which meant a steady movement, and intended the wing of the Greek goddess I told you above.
The funny thing is, that Knight was a fan of those impeccable 3 stripes of Adidas and did not accept the Nike Swoosh deep in his soul. Anyway, he launched his Nike campaign with a Swoosh logo in the core and paid $35 to Davidson as agreed. Why exactly 35 bucks? Just because Davidson spent 17.5 hours while designing the logo, so, she got this amount referring to her hourly rate.
---
Was It a Fair Price for So Successful Logo?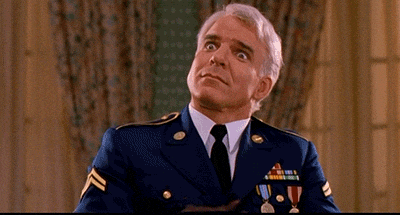 Many men - many minds, you know. However, thanks to the Nike Swoosh, Davidson got a job for four years to develop the logo to its perfection. Moreover, she got tons of valuable connections in the world of design that made her succeed as a freelance designer and brought her $1.000.000. Not bad, right?)
Moreover, Knight organized a party in honor to showcase his gratitude to the person, who made the first step to his brand's success. In fact, Davidson got a gold & diamond ring with a cherished Nike Swoosh on it. So, she was not deprived in any case. 🙂
---
The Revolution of Nike Swoosh
As you can see, it was a pretty long way to get the most of Nike Swoosh and to make it keep up with the times. However, now it is stylish and minimalist, and it makes it even more adorable for me.
---
Little-Known Facts About Nike
Being so popular nowadays, Nike definitely has some cool facts under its belt…
Nike produced its first shoes right inside a waffle iron. It helped to create a grooved pattern for shoes, so, athletes could feel a better coupling with running tracks;
Believe it or not, guys from Nike got inspired by a serial killer Gary Gilmore's or rather his words "Let's do it." Thus, a famous motto "Just do it." came up soon;
London boasts with the largest Nike store in the world. It has 42k square feet and is located in Oxford's Street;
The company sells over 900 million Nike items per year;
Nike holds 2 Emmy awards for its gorgeous commercial;
Nike welcomes recycling and participates in shoe recycling. It takes your old shoes and then uses them for creating kids' playgrounds and tracks. So, hurry up to get rid of your old-school Nikes and share Nike Grind with your friends!
Nike produces really cool sports shoes and creates really cool campaigns. Small wonder, that it is so popular in the modern world. As you can see, it has a big story behind, that makes its fans' hands shaking when opening a new shoe box. 🙂
---
Speak Up!
How do you feel about Nike and its logo? What shoe model is your favorite? I'm happy to hear from you, so, please, drop me a line in the comments section below. By the way, if you want to sell shoes as successful as Nike does, run your own online store with our premium shoe store templates! Choose great shoes, and enjoy your day! ?
---
P.S. If you want a cool and profitable logo to power your own brand, our logo professionals are always ready to help you! No more worries, it's time to create a logo that stands out!
Logo Creation Offer from Moto CMS
Need an attractive logotype for your website, but have no way out? Professional web designers from MotoCMS will help you.
Your unique handmade logo will cost you $199 (if you get it together with a template) or $249 (if you purchase this offer as a standalone option.)