Social proof is a big topic of conversation among marketers, website designers, and business owners. It's something that many rely on to extract maximum value out of their websites and landing pages. But have we vastly overrated it?
That's a question that many have never asked, but one that should be discussed.
---
What You Need to Know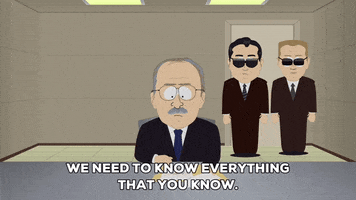 Let's begin the conversation regarding social proof and its value in marketing and business; we need to start with a definition. For this article, we'll use the following:
Social proof, also known as informational social influence, is a psychological phenomenon where people assume the actions of others reflect correct behavior for a given situation. This effect is prominent in ambiguous social situations where people are unable to determine the appropriate mode of behavior, and is driven by the assumption that surrounding people possess more knowledge about the situation.
In other words, social proof is something people rely to determine whether or not something is worth of a certain behavior. But is it the end-all-be-all in digital marketing? Aren't people independent thinkers who like to blaze their own paths instead of following the masses?
Well, yes. However, somewhere deep down in the human brain, we are intrinsically wired to rely – at least partially – on the opinions and actions of others. We can denounce social proof all we want and claim that we are not controlled by anyone else, but it's simply false. You can read extensively on the science and biology of social proof and you'll soon realize that it's not something that can be bypassed. Some people are more reliant on social proof than others, but we all have an innate connection with it.
---
What Do You Need to Sort Out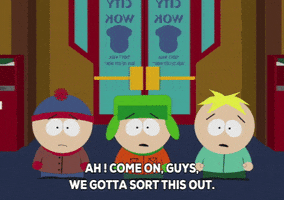 Inspired by the article of Aileen Lee from TechCrunch, I can agree that there are five most common kinds of Social Proof that you need to operate with.
Expert Social Proof. In case, you're one of the most popular YouTube vloggers or a successful businessman, etc., you can influence on other people a lot. Your status and popularity with help others to get the reliability and increase their sales.
Celebrity Social Proof. As for me, this is one of the easiest ways to get the max level of social proof. For example, your son is a huge basketball lover, and he knows about Michael Jordan's success. Of course, he will choose Jordans among all other sneakers brands because he will believe that they will make him as good player as Jordan. It works for everyone, especially for women. If you see that as a gorgeous actress like Charlize Theron prefers Dior for her body, you, probably, will be sure that Dior is your choice.
User Social Proof. Of course, celebrities are great, but we are a bit far from their lives, so we need to know about simple people's minds. It makes us feel equal. For example, if it worked for John, a farmer from North Dakota, it will work for me, a farmer from South Carolina.
"Wisdom From The Crowd." This kind allows you to make a product popular even if it is not. For example, you are a coffee website owner, and the main slogan of your site will be: "We proudly sell coffee from 2001". 16 years of streaming demand means that you, for sure, will rely on this site. And no one will know that they are only a few month on the market.
A wisdom of friends. A pretty famous proverb says: "Better to ask the way than go astray." For example, your wife found a lingerie at the online store, she will recommend it to all her friends with the link to the website. For sure, it will boost the amount of visitors of that website. To say more, our family and friends are an exciting source to boost a Social Proof.
---
Key Aspects Worth Prioritizing
Understanding all of this, you should – from a marketing point of view – really focus on social proof in the coming months. Specifically, you'd do well to pay attention to the following important techniques.
---
Client Logos
Customers want to know that they're doing the right thing. Whether they're spending $5 on some trinket or $50,000 on a brand new car, they want to know that they're using their time and money well. One way businesses leverage social proof online is by including logos of past clients and/or endorsers on their website homepage and product pages. These logos mostly say, "If we're good enough for them, we're good enough for you!" You can see an example of this on the Garden Delights website, which shows some of its clients, including Discovery Channel and Cornell University.
---
Written & Video Testimonials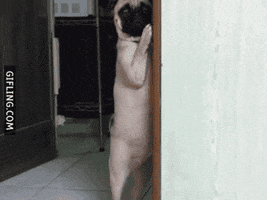 Testimonials are one of the staple elements of social proof. There's nothing stronger than having one of your peers tell you exactly why you should purchase a product or service. More than 70% of US citizens prefer checking the reviews before making a purchase. To say more, customers also need to see negative reviews.
John McAteer, Google's retail industry director, says:
No one trusts all positive reviews.
But do you know what's even more influential than a standard written testimonial? A video testimonial. You can see some examples of what video testimonials look like by taking a look at Bluebeam's testimonial page. If you do choose to go this route, make sure you include multiple videos with at least one testimonial representing each audience you're targeting.
---
Star rating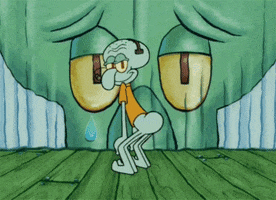 Star rating is one of the key elements of social proof. It doesn't matter what your customer/visitor is going to do, and he is looking for something trustable. When a person sees two almost same products but with and without a star rating, it is not complicated to guess what he will get.
---
Newsletter Subscribers Counters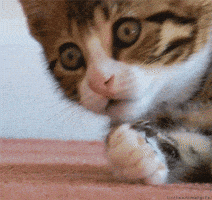 Marketing is alive only because people can be easily ruled by psychology. To say more, customers need to know that they are appreciated by something big and significant. We all will think that the resource is pretty safe, useful and interesting if it has 500K+ Subscribers, won't we? That's why this method of increasing social proof will make us click "Subscribe" in a few seconds.
---
Social Network's Sharing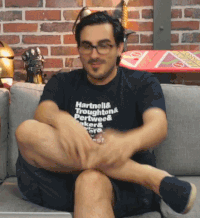 We all know the power of social networks. They can help us to promote almost everything. This method of social proof will work if you've already pushed yourself even a bit. If you are writing a new blog post, you might have a lot of reposts if you are a newbie or just a few of them even if you're an experienced blogger. Of course, it depends, but mostly social sharing makes your site reliable for people and makes them tell about you more and more by wide spreading details about you on Twitter, Facebook, Instagram, etc.
---
Testing Results
Another and actually rock method of increasing a social proof is letting fluent platforms check you. All that you need to do is to post the test results on your site and it will work. Being certified makes you really cool for customer's eyes. For example, TemplateMonster has its certification center, where you can get an approvement that your company is worth to work with.
---
Social Media Word of Mouth
The final tactic you must consider is social media word of mouth. Organic social proof is the best type of social proof and a failure to leverage it can cause you to miss out on brand building opportunities and direct sales. Assuming you have set up social listening tools, you should get notifications when people are talking about your brand. If the conversation is positive, feel free to chime in, thank the customer, or re-post part of their endorsement (with their permission).
---
Social Proof Still Matters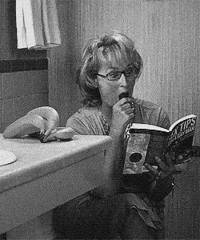 While social proof is clearly valuable, it's important to discuss negative social proof. Many brands try to use tactics such as urgency to drive sales, but this has been shown to be ineffective in most situations. If you are a newbie in building websites but going to create one, choose from our WordPress themes. Be confident that your future site will be a pro in all Social Proof strategies with our TemplateMonster team.
---
Stick to positive social proof, and you'll enjoy positive results. Rely too much on negative tactics, and you'll see your numbers slip. So, in conclusion, social proof is not overrated. It's a high-returning marketing tactic that should be appropriately leveraged to build trust and drive sales.
What do you think about it? Feel free to add comments and do not hesitate to rate and share this post! Thank you for your time!