Some people believe in horoscopes; some don't. Most of us comfort ourselves with the thought that we keep our lives under control.
If you want to know my personal standpoint, I believe that stars and planets can influence our health and life events. That's why some days we feel lousy without any reason for that. There are the days when everything just goes wrong and we can do nothing about it.
Maybe this is just a coincidence. In any case, we always have a number of choices, no matter what is the situation. The problem is that sometimes we follow the false track…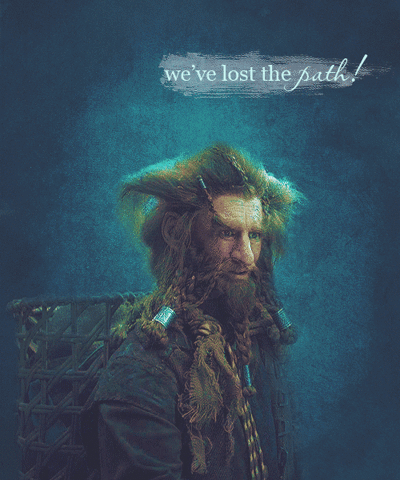 Anyway, nobody will argue that the starry sky has a magnetic appeal. We can sit all night long under the skies and guess if there is any other inhabited planet at one of the multiple galaxies. Mysteries have always sparked our curiosity.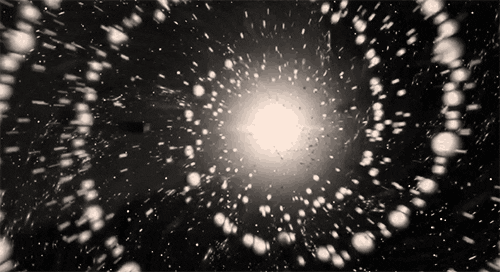 Hmm… Sorry, this eternal hugger-mugger of the universe has carried me away, so let's get back to our horoscopes.
As you know, there are 12 zodiac signs. Each of them has its own strong and weak points, its specific traits of character, desires, and attitude towards life and people.
The science of astrology can give us a glimpse of a person's basic characteristics, preferences, flaws and fears by analyzing the projection of the position of planets, the Sun, and the Moon on the Ecliptic at the moment of his/her birth.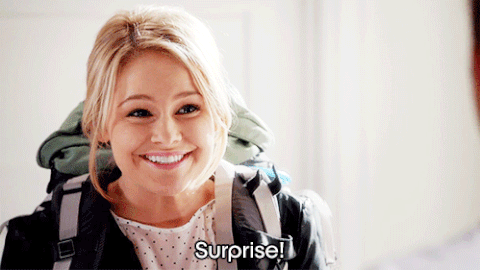 In this article, you will easily find out what your zodiac sign is (if you still don't know this) by the date of your birthday and get to know what is waiting for you in the coming year, in other words, your horoscope 2017.
I tried to cover mostly professional aspects of the next year as our respected readers come to MonsterPost from TemplateMonster.com to scout about web design and development rather than, say, cooking recipes or fashion.
But our story goes on. Each of the 12 horoscope signs belongs to one of the four elements – the Air, the Fire, the Water and the Earth. These elements represent an essential type of energy that dominates in each of us. Astrology aims to help us direct these energies on the positive aspects, gain a better understanding of our potential and positive traits and cope with the negative ones.
These four elements help to describe the unique personality types associated with astrological signs. The four zodiac elements influence signs basic character traits, emotions, behavior and thinking greatly.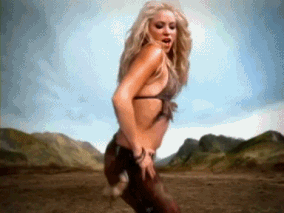 ---
Water Signs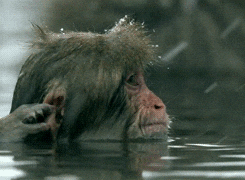 The Water Signs are Cancer, Scorpio, and Pisces. As a rule, water signs are exceptionally emotional and ultra-sensitive. They are highly intuitive too and can be as mysterious as the deepest ocean itself. Water signs love profound conversations and intimacy. They rarely do anything on public and are always there to support their loved ones.
---
Fire Signs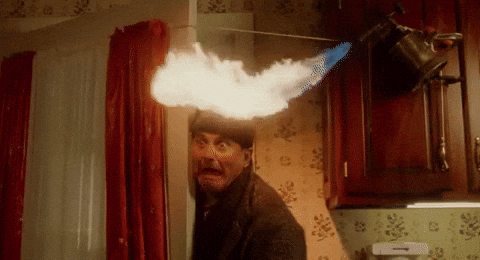 The Fire Signs are Aries, Leo, and Sagittarius. They tend to be passionate, dynamic, and temperamental. They see red quickly, but calm down soon. The Fire Signs are adventurers with immense energy. They are very strong physically and are a source of inspiration for others. Fire signs are intelligent, self-aware, creative and idealistic people, always ready for action.
---
Earth Signs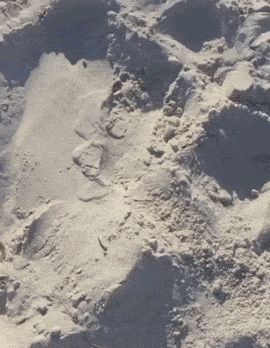 The Earth Signs are Taurus, Virgo, and Capricorn. Earth signs can be called "grounded" as they bring us down to earth. They are mostly conservative and realistic, but they can also be very emotional. They are strongly connected to the material reality and can be turned to material goods. They are practical, loyal and stable. They stick by their people through hard times.
---
Air Signs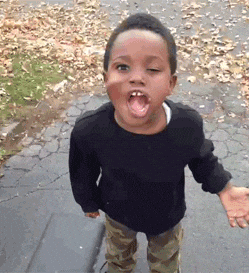 The Air Signs are Gemini, Libra, and Aquarius. They can be characterized as rational, social, loving communication and relationships with other people. They are thinkers, who behave friendly. They are also intellectual, communicative and analytical. The Air Signs love philosophical discussions, social gatherings, and good books. They always give advice, but they can be very superficial either.
---
Now you are welcome to look through your horoscope 2017
Aquarius
January 20 - February 18
Aquarius, you should be ready to get involved in numerous activities throughout the year. You are going to be busy all the time, but your web design efforts will be rewarded, both in money equivalent and progress at work. You'd better use ready-made templates rather than create custom designs. The trick will double your income.
Probably, you'll go abroad on a business trip or find new customers from other countries in the first half of the year. Maybe you will even settle down somewhere other than your hometown for a while.
The second half of the year would be especially lucky for you. You'll have plenty of opportunities to rack up a heap of money completing your big projects.
The last quarter of the year 2017 would be also brimming with endless prospects of substantial gains for you.
Therefore, think of 2017 as the year to patiently pursue your ambitions. Success would inevitably come to you through step-by-step progress.
Nevertheless, even with your heads in the clouds remember not to sing your own praises at work. This may cross out all your hard work and achievements. You'd better let your work do the talking. In a word, 2017 is hectic and an eventful year for you. Try to make the most of it.
[tweet_box]2017 is hectic and an eventful year for #aquarius #horoscope2017[/tweet_box]
Pisces
February 19 - March 20
Pisces, you would be like an energizer for the whole year. Be ready to put in a lot of hard work, efforts and activity into your projects.
You are about to come into an unexpected windfall. You'll come across endless offers from foreign sources this year. The main thing is not to let the opportunities slip away and utilize most of them wisely to your advantage. Use the time-tested WordPress, this might help by all means.
Your life would be full of love affairs. This year is very positive for marriage prospects and new relationships if you are still single.
So, the first half of the year would bring in not only work but love opportunities.
Unfortunately, the second half of the year would be not so carefree. Take care of your health in order not to suffer a setback in the second half.
You will be in-demand at work only until September 2017.
Towards the end of the year, worries may keep you troubled. They may be related to your kids if you have them.
Just be smart and use the opportunities the first half of the year gives you and you'll sail smooth through the year 2017.
[tweet_box]#pisces would be like an energizer for the whole year #horoscope2017[/tweet_box]
Aries
March 21 - April 19
Aries, you will start to notice the enhancement in luck right from January 2017.
You are going to travel a lot: business travels and vacations. Such kind of activity may cause the rise in expenses between March and April 2017.
Wedding bells will ring for those who are waiting to get hitched. The period from September is great for marriage prospects when Jupiter enters the 7th house.
We advise you to stay cautious and calm during 2017, as home issues and matters in your married life could turn out to be a cause of concern. Rahu, the dragon's head is present in the 4th house that governs domestic comfort.
There exist the possibilities of a relocation of residence and changing the work in 2017.
To make a long story short, 2017 could bring many changes & development into your life. Maybe you will try out new platforms (like Moto CMS) you've never taken serious before.
[tweet_box]luck enhancement right from January 2017 #horoscope2017 for #aries[/tweet_box]
Taurus
April 20 - May 20
2017 would be a good year for Taurus.
But you could face obstacles at work. New career opportunities will open up for you, but nothing will happen by itself. You need to take action and embrace them wholeheartedly. Don't refuse to create designs for business niches and platforms (like VirtueMart) you know little about .
If you have kids, peace and harmony will rule your relationships as planets are transiting to harmonious zones.
You will be very creative this year. It's a brilliant time to indulge in artistic and innovative design pursuits.
You might have some health issues but you will overcome them with your infinite willpower.
The second half of the year is a favorable time in terms of career. Your chances of promotion and expansion will be immense. You could also expect good financial flows during this period.
What's more, great opportunities in love and new relations would come straight to your door.
All in all, this is the year when you will be able to get into the groove and make the most of the favorable circumstances.
[tweet_box]2017 would be a good year for #taurus #horoscope2017[/tweet_box]
Gemini
May 21 - June 20
2017 is an excellent year for your web design business progress. You'll have substantial chances for career growth.
The year has surely prepared plenty of surprises for you. For instance, there is a possibility of the move of residence.
Be cautious between February and May. This period may bring unnecessary troubles in your professional life due to the competition or ego clashes. Be persistent and you would reap good returns on your efforts in the career, especially designing for eCommerce enterprises.
The happiness of parenthood is possible in 2017.
However, it is recommended to be on the lookout towards the end of the year, as some challenges in family and relationships could negatively affect your domestic happiness.
Upon the whole, with a little caution, this year will turn out to be rewarding for you.
[tweet_box]2017 will be rewarding year for #gemini #horoscope2017[/tweet_box]
Cancer
June 21 - July 22
The 2017 year for Cancer is all about overcoming challenges with hard work. You'll be busy mostly with minor peojects, like landing pages development. The position of planets indicates that you could face roadblocks on your highway to work and domestic life success.
We don't want to scare you, there would be upward trends in fortune, but they won't be consistent.
Improvement in the family life and professional success would come somewhere in the second half of the year.
Change of residence is probable for Cancer Moon Sign natives.
If you are planning to buy a house or a new car, your chances are high in the first half of the year.
Foreign travels would keep you in high spirits. In general, career would rise thanks to your efforts. New opportunities would also come your way.
All you need to do is keep calm and composed. Cancer with fixed and non-tolerant temperament could have issues with people around. This could lead to difficulties at work as well as home, so think well before uttering what's on your mind.
[tweet_box]keep calm and composed #webdesign #horoscope2017 for #cancer[/tweet_box]
Leo
July 23 - August 22
2017 can be compared to a roller-coaster ride for you. Do you like such kind of experience, by the way?
This year is going to be extremely positive financially, you could expect considerable income and gains. However, your expenses may rise too. Control the urge to splurge. Restrain any overhead expenses and temptation to go on a spending spree.
While opportunities to overload bank accounts would be plenty, family matters are disturbing. You may face troubles with relations and the total level of comfort in family. Children might disappoint you. The advice is to keep your mind sound & sane during this period as losing temper could backfire for you.
You might have communication issues at work. Ego clashes could also lead to setbacks in the first half of 2017.
But believe us; the positive winds will blow towards the end of the year.
By and large, 2017 would be the year of mixed opportunities for you. You will work on different projects for multiple customers with all popular CMS: WordPress, HTML5, Magento, Joomla, PrestaShop, etc.
[tweet_box]2017 would be the year of mixed opportunities for #leo #horoscope2017[/tweet_box]
Virgo
August 23 - September 22
2017 may not appear to be much positive in the beginning for Virgo. But you can expect that the things will work out for you in the second half of the year.
Get ready that the first half of the year would be a little demanding. Don't worry; the improvements would come about thereafter.
Marriage related matters and domestic problems could become a bother in the first half of the year. Be patient, things would improve as the year progresses and domestic peace will be back eventually.
Showers of financial gains you are longing for would be met after September 2017, when Jupiter and Rahu, the dragon's head, change signs. You would notice a substantial jump in the finances. There will be a significant increase in your income, especially with designs for WooCommerce sites.
The path to happiness may not be too smooth this year, be prepared to meet the occasional vicissitudes head on.
You should have enough willpower to identify your weaknesses and work upon them, then you can expect some relief, making this year a rewarding adventure.
[tweet_box]make 2017 a rewarding adventure #horoscope2017 for #virgo[/tweet_box]
Libra
September 23 - October 22
Libra, 2017 will bring a lot of positive changes for you. You worked hard in the past and this is the year to reap the benefits of your labor. In other words, your painstaking work and efforts made in the past would finally pay off.
But that's not all; new areas of opportunities will open up for you. Just be eager to explore them. Embrace all opportunities you get with open arms. Chances of expansion are also rather high during the whole year.
The ride would be a little bumpy in the first half due to the possible setback in relationships. However, improvement would come about soon, as the year progresses.
The second half of 2017 would be especially rewarding in terms of financial well-being. A wave of opportunities will roll from overseas after September 2017. They will, probably order business websites.
If you play your cards tactfully, this year and the road to success will shorten.
[tweet_box]2017 will be a short road to success for #libra #webdesign #horoscope2017[/tweet_box]
Scorpio
October 23 - November 21
Scorpio should be ready for some surprises in 2017. A lot of unexpected things would happen and keep you overwhelmed all the year.
It is not the time to relax, 2017 requires efforts from your side too. You would work hard this year and need all your courage to face challenges with dignity.
Unfortunately, owing to this, personal pressure would be high and family life could be stressful too.
But take things on the chin, Scorpio have the blessing of fortune. You'll be lucky on your financial arena. Income and gains would be really ample this year. Working on designs for Magento CMS will be especially profitable.
You need to work hard to make the most of opportunities and projects that would fall in your lap. But don't bite off more than you can chew, take up only the amount of work you can handle.
The happiest part of 2017 is the first half of the year. You may get entwined in a sudden, unexpected love relationship.
[tweet_box]#scorpio have blessing of fortune #webdesign #horoscope2017[/tweet_box]
Sagittarius
November 22 - December 21
The harder you work in 2017; the better results you would get.
Mind your health; it might keep you disturbed throughout the year as well as your personal issues. But if you try hard, improvement would come about gradually.
The pressure at work would be exceptionally high, so tighten your belts. This year is a great time to show what you are capable of. All your efforts would lead to substantial growth and expansion of work.
The activity would keep your spirits high despite all the challenges. Financial growth will come after September 2017. You could expect tremendous gains, especially if you design for companies related to real estate.
After September 2017, health needs special attention.
Final advice: keep up the good work and life will sail through.
[tweet_box]design for real estate companies #webdesign #horoscope2017 for #sagittarius[/tweet_box]
Capricorn
December 22 - January 19
Capricorn, you are a lucky devil. 2017 is going to be a positive and very fortunate year for you. Good luck and gains would last throughout the year.
You should bear in mind only one thing: fortune only favors the brave, so tackle challenges courageously, if any.
The first half of the year would be a total season of happiness for you, with frequent opportunities to travel and indulge in new love prospects included.
Career ride will be smooth throughout also. Though, work and financial prospects would be much better in the first half as compared to the second.
So when the opportunity to fill up pockets comes, don't waste time. The probability of designing portfolio & CV sites is very high in 2017.
There exists a sizzling opportunity for a sudden new relationship or marriage at the end of the year.
This is going to be the year filled with events, so be optimistic about the upcoming prospects.
[tweet_box]this is going to be the year filled with events #horoscope2017 for #capricorn[/tweet_box]
This was the horoscope for the 2017 year. I hope your soothsaying pleased you. If not, just say: "I don't believe stuff like that", but beware of possible pitfalls. They say: "forewarned is forearmed", so you are forearmed now.
I wish the coming year to be favorable for you. And don't forget to like and share this horoscope with your friends and colleagues. I am also waiting for your feedback at the comment section. What's your astrological sign? Do you believe in horoscopes? What are you waiting for from 2017 in terms of your web design career?
---
Don't miss out these all-time favourites