So, the first marathon "Your Web Studio in 61 Days" has come to an end and we can't wait to share its brief sum up with you.
The marathon started on the 26th of September and finished on the 4th of December. It lasted for 61 days and included 10 lessons.
It was exciting and complicated at the same time.
Why our feelings about it are so contradictory? Because this marathon was the first project of such kind. Pins and needles, you know.
We couldn't be absolutely sure that everything would go off without a hitch. We were not sure how serious and responsible will be the "runners", how they will cope with the tasks and pass all marathon laps.
They say: "No guts, no glory", that's the truth, and the first marathon turned out to be really enjoyable. Everything went smoothly. We managed to gather some really smart geeks around the project. Many of them got their working web studios and the first paid orders till the marathon finish.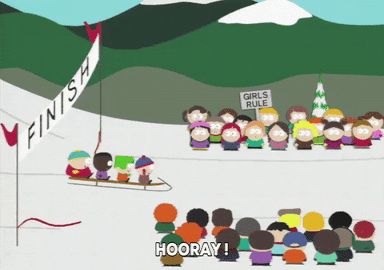 Would you like to know the details? Here they go.
There were nearly 700 participants at the start. 17 of them entered the final stage. One and only champion and three prize-winners were among those 17 nerds.
All guys who crossed the finish stripe are really the best, they can be proud of themselves. They completed all practical tasks step-by-step, they sent us the answers to the questions, they didn't hesitate to write us and specify the details when they had any issues with one task or another.
At present, all finalists have the required knowledge and skills to create websites and earn money in the field.
We have chosen a few guys from the finalists. Their final works were the most complete, they sent us the most substantial answers to all lessons assignments. All of them got special offers of partnering with TemplateMonster and other prizes.
Here follows the most interesting part of this article: we asked each winner to tell us about themselves and share their impressions as to the marathon.
Read their interviews, we bet, you'll be surprised how different are these people. Nevertheless, each of them found the way to step away from their comfy routine lifestyle to achieve something bigger.
Bravo!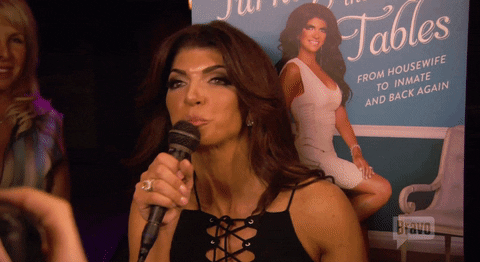 ---
Meet our champion!
His name is Jose Antonio Labandibar, the founder of Quintalinea web studio and he gets the iPod Shuffle and a 100% promo code on any TemplateMonster product.
I saw a post on the blog that I follow. I am a software developer. I am working in a VR company now, but I want to get my own software company. And of course, web design is a very important part of my business plan. Social media, and visiting possible clients. I only have orders from friends. I want to work hard to get new clients! More detailed information and examples can be found here quintalinea.com".
---
3 winners get 100% promo codes.
John Fawcett, the founder of twocatsweb.com is the first winner. He works full-time as a Graphic Designer at Visual Marking Systems, Inc. and have been in the graphic arts/photography industry for over 35 years. Here's John's feedback of the marathon, very interesting to read, thanks a lot for sharing, John!
I found about the TemplateMonster Marathon via Twitter. I had a great experience participating in the TemplateMonster Web Studio Marathon. The free online course covered all the essential aspects of getting started and running an online business. I never imagined I'd have my own web studio up and running in a mere two months but, by following the weekly lessons and applying a bit of creativity and persistence, I've made it a reality.I was pleased to find the Marathon was more than the standard "Build Your Own" instructions. The weekly lessons were presented in a fun, creative way and included practical tips and tasks that were easy-to-follow and complete. If you are ambitious and have a strong desire to learn something new I highly recommend the TemplateMonster Web Studio Marathon.
---
The second winner is Adri Myburgh, founder of inquivativecube.co.za .she studied Interactive Media Design at The Open Window School of Visual Communication, after she completed her degree she worked at a digital agency where we designed and built web and mobile sites.
I was browsing Google Plus on my phone to read on some news and interesting articles when I came across the announcement that Template Monster is running the Marathon. I just want to take the moment to thank you for giving me and many other the opportunity to take part in the Marathon. Thank you for sharing your expertise, insights and knowledge. It was extremely informative. I used Template Monster Responsive Website Theme #57784 during the studies. I would suggest that after completing each lesson, the participants should prepare what they have learned in the Marathon for real projects. They should take it seriously and make the best of this opportunity: www.inquivativecube.co.za.
Everything I've learned during the Marathon I'm able to apply on my current future projects. It is with great confidence that I can say that I got my first project even before the Marathon ended.
I want to congratulate Template Monster on the professional way this course was presented.
---
The third winner is Steven Pownall, the founder of stevenpownall.co.uk . He's been working with websites for the past 5 years and I've now settled in an eCommerce and Digital Marketing position.
A friend of mine spotted it and knew I'd be interested - they forwarded me the link. In terms of feedback for this training, I would say this course has been excellent. Everything from the set-up, to the delivery. Each weekly chunk was just the right size, not too much and by no means too little. The weekly schedule and reminder was that much needed "kick up the arse" to make sure I did some training each week. Also, being a huge fan of Google Forms, using this was a huge win in my opinion. In terms of improvements, I wouldn't say there was too much - the schedule didn't really work for me, because Monday's are my best available day (but you can't please everybody). Also a printable certificate at the end is always a massive win - everybody loves a certificate to show off what they have completed :D. Overall an excellent training course, I have taken away some great points and finally I would definitely recommend to everybody - all this from a free course - great work. Thank you.I believe I have signed up to your affiliate programme, this is something that is on my list to look more into.
---
More testimonials from our finalists!
Jeffrey Morgan
In September of 2016 as I continued to put the pieces together for Aseeum Computer Technologies, the announcement for the TemplateMonster.com Marathon was announced. While I had a solid background in Web Design, I had never owned or operated a Web Design Studio however, it was one of the goals I had for Aseeum. So I thought I would give it a go as I knew from my work that TemplateMonster was a player in the Templates Market and, I felt sure they could provide me with some great ideas for the launch of the Aseeum Creative Designs Studio.
---
Ali Assan Mkwananzi
I was formerly employed but I since quite because of the pay. Now I'm working on my business. I was actually wandering how I could establish myself as a freelance web developer, but thanks to you guys and the Marathon I got a systematic way of going about it. I've taken a couple of online courses on Web Design to brush up my skills, so I do have some experience in Web Development in that regards but I have never really made any money from it yet. I didn't use a template, while creating my project, I built it from scratch!
---
This was a brief output of the first "Your Web Studio in 61 Days Marathon". Our hails to all those guys who ran all the distance from start to finish!
Enroll to the Next Marathon! Would you like to take part in the next marathon? Would you like to launch your own web design studio in 61 days? As the practice shows, everything is possible. Don't think twice! Just apply and run. Soon you'll see your interview as a marathon winner here.
You can register for the second Your Web Studio in 61 Days Marathon at upcoming session early next year . Hurry up!
The updated, improved challenges, more practice, and communication with mentors are waiting for you.