An idea to start your own business can give butterflies to your stomach. But those butterflies will vanish in a moment, just as you realize how many things you need, especially when you come to the business arena empty-handed like I did.

---
---
When I was a teen, I was chasing the idea to launch a startup all the time. But it took me half a decade to give it a start. I can't count all the attempts on my fingers. Whenever I imagined the ocean of things I had to take care of, I thought I'd drown in it. Accounting, project management, social media marketing, email campaigns,
customer support
…
Yes, you got it right. Building a site with one of our ready-made WordPress themes is just the first step.
The main roadblock I stumbled on every time was the lack of tools and resources to get my business up and running. I knew there were a lot of startup tools, but they charged monthly fees. Who has money to pay for all of them at the very beginning? Unless you got married to one of Queen Elizabeth's grandkids and got access to the absolute fortune, you don't. Neither did I. I could afford a few, but paying for all of them every month was an unbearable burden for my wallet.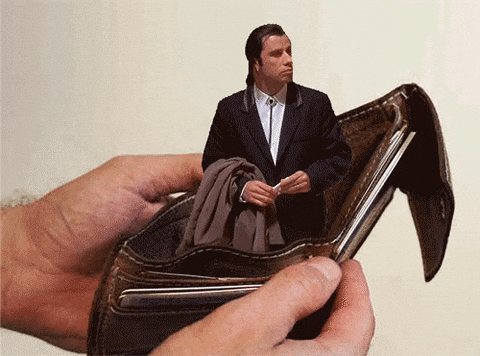 What I overlooked back then is that many small business tools had free plans. They are a bit limited in functionality but are still life-savers if you are just starting out. Today, I want to share the best free tools for startups 2019 I tried and tested. I wish I had this roundup at hand a few years ago.
---
Free Startup Tools for Project Management
When running a startup, it's critical not to get lost in the chaos of multiple projects, tasks, and workers. These free business tools will help you organize your workflow to maximize your productivity and keep an eye on every detail.
Freedcamp is a free resource for startups with users, projects, and storage. You can add multiple tasks with a common date goal and track how much time was spent on each task. The maximum size of files you can upload is 10MB. Freedcamp is integrated with Google Calendar, which allows you to manage tasks, milestones, and events all in one place.
---
This free tool for small business offers unlimited members, boards, cards, lists, checklists, and attachments. You can attach files of up to 10MB from your PC or add a link to Google Drive, Dropbox, Box or Onedrive files. Trello supports integrations of different tools, e.g. Hangouts, Slack, Github, Evernote, MailChimp, etc. Note that you can integrate one board with only one app within the free plan.
---
Asana is a perfect business planning tool if your team has up to 15 members. This is the limit of its free plan. As for tasks, projects, and conversions, you don't have to stick to any limits. You can track the progress on all your projects in a user-friendly dashboard equipped with a search option. It will let you find the necessary piece of work in no time.
---
Producteev Business Planning Tool
Producteev is free for unlimited users, projects, tasks, and subtasks. It's a powerful business management tool with multiple features to use at no cost. You can mark task priorities with labels, set due dates, track the progress, attach files from your device and Dropbox, etc. For easier search, Producteev lets you filter tasks by people, projects, status, and other criteria. You can also export the necessary task with a single click.
---
KanbanFlow is another startup tool with a robust free version. It lets you create as many boards as you like and run unlimited tasks in each board. You can also divide large tasks into subtasks for easier progress tracking. Filters enable you to view tasks by users, labels, colors, and due dates. Regarding time management, you can set Stopwatch and Pomodoro timers to increase your productivity. As a user of the free plan, you can access two roles in your board, i.e. a task admin and board owner.
---
Free Startup Resources for Invoicing
Are you going to launch a startup to fulfill your passion? That's great, but the main goal of any entrepreneur is to get paid. Otherwise, it won't take long for your business to flop. Check out the best free tools for startups to receive payments for your work.
ZipBooks comes with a free plan allowing you to create unlimited invoices in seconds and send them to unlimited customers. You can connect your bank account to ZipBooks and accept both PayPal and credit card payments. Due to auto-billing, it's possible to send recurring invoices without lifting a finger. This free startup tool will give your invoices a score based on the analysis of over 200,000 invoices. That way, you'll be able to make your invoices professional and accurate to ensure timely payments.
---
SlickPie Business Tool
SlickPie is a free small business tool with a wide range of accounting features. It allows you to send invoices in any currency, track a sales tax, reconcile bank transactions, set late payment reminders, view financial reports, and much more. Customers can pay via PayPal, Stripe, and all the major credit cards like American Express, Visa, MasterCard. Thanks to the integration of MagicBot, the tool automatically pulls your info from bills and receipts and converts it into the digital data. Within the free plan, you're limited to 100 bills per month.
---
Invoice Ninja lets you send unlimited invoices to 100 clients per month for free. To create invoices faster, you can use four ready-made templates and brand them with your corporate logo. When your invoice is sent, viewed, and paid, you will get an alert. With this free business tool, you can integrate 45+ payment gateways, set a tax rate per line or invoice total, accept deposits and partial payments, etc. Automatic billing and bulk emailing of invoices will help you speed up your workflow.
---
Wave is a free online business tool without any limits or fees. It provides automation for many things including payment reminders, sales tax calculations, recurring invoices, backup in the cloud, etc. The service supports multiple currencies and credit cards so that you could get paid instantly. There are drag-and-drop line items to organize the content of invoices. You can also personalize them with your corporate logo and colors.
---
Invoicely allows you to send unlimited invoices to unlimited clients at no cost. You can bill them in any currency, but there's only one way to accept payments online, i.e. via PayPal. Thanks to real-time reports, you can gain insights into your business performance. This free startup resource also allows some limited branding for free.
---
Free Online Marketing Tools for Small Business
If you don't build close relations with your customers, they will forget about you in no time. What you need is to send them newsletters about your new products, upcoming events, discounts, and any other things that can keep their interest in your business. To get started, use these free marketing tools for small business.
MailChimp is the leader among free online marketing tools for small business. Its free plan lets you send 12,000 emails to 2,000 subscribers per month. Regarding functionality, you get access to multiple handy features. Customizable signup forms will help you collect subscribers on WordPress, Facebook, Twitter, and other platforms. With an email designer, you can build newsletter layouts by dragging and dropping. Insightful reports make it easy to track how well newsletter campaigns perform.
---
MailerLite is another free marketing tool for small business. It allows you to send unlimited emails to 1,000 subscribers every month for free. Guys from MailerLite charge no fees for rich functionality, particularly a drag-and-drop editor, file manager, web form builder, newsletter design templates, landing pages, and much more. Regarding reporting, you can track opened emails, clicks, unsubscribes, bounces, spam complaints, and other metrics.
---
Benchmark enables you to send 14,000 emails to 2,000 subscribers for $0 per month. To design beautiful and responsive newsletters with ease, you can use a drag-and-drop editor. Thanks to embeddable signup forms, you can grow your list of subscribers and then segment it based on their location, interests, purchases, etc. A/B testing gives an opportunity to find out the most effective subject lines. This free small business tool integrates with Google Analytics, which will tell you what works and what doesn't.
---
SendinBlue will come in handy if it's enough for you to send 9,000 emails per month. This free tool for entrepreneurs has no limits on the number of subscribers. You can use its drag-and-drop designer to create mobile-friendly emails from scratch or customizable templates to speed up the process. It's also possible to personalize newsletters with your contact details and preferences. Among other features available in the free plan, there are real-time reports, customizable signup forms, and an advanced contact manager.
---
This free marketing tool for small business is meant for sending 12500 emails to 500 subscribers per month. All of its core features are unlocked in the free plan. A contact manager makes it easy to import your subscribers from other services like Yahoo or Gmail. You can enable a single autoresponder to welcome people when they join your mailing list. With Campayn, your newsletters will have a share button so that people could share them on social media.
---
Free Small Business Tools for Social Media
If you manage each profile on social media individually, it will take all your time. Believe me. You can't let that happen. Use these free startup tools to manage all social profiles in one place and save a lot of time.
This free startup tool lets you manage up to 3 social media profiles with a single password. You can schedule your content for automatic posting during the day or week. To generate leads, you can build and run social sweepstakes. The free plan of Hootsuite supports 2 RSS feed integrations, which will let you share cool posts from trusted sources. It also gives access to the basic analytics, which will let you track the growth of followers and what content they like.
---
Buffer supports Twitter, Facebook, LinkedIn, Google+, and Instagram. Within its free plan, you can connect one account or page per network. Regarding scheduling, you can keep ten posts in queue per account. There are no daily or monthly limits. The free business tool also has a link shortener, video, and GIF uploader, and image creator with filters, sizing, and formatting options. With Buffer, you can manage social networks wherever you are. It has a browser extension and mobile apps for both iOS and Android.
---
SocialPilot offers a free plan to manage three social profiles, share ten posts a day, and add 30 posts to a schedule. This free online business tool suggests some relevant content from the web so that you could share it with your followers. It's also possible to sort recommended posts by categories.
---
SocialClout Free Tool for Small Business
SocialClout is a perfect free tool for startups that use only Facebook and Twitter. It enables you to manage up to 3 profiles. The tool provides two reports, Brand Page Report for Facebook and Account Report for Twitter. They reveal the basic metrics such as engagement, reach, etc.
---
Zoho Social is designed to publish posts on Facebook, Twitter, LinkedIn, Google+, and Instagram. This free startup resource comes with an URL shortener and SocialShare plugin for Chrome and Firefox. The latter enables you to share posts from your browser without leaving the page you're staying on. If you don't want to share a post straight away, you can save it as a draft.
---
Free Online Business Tools for Customer Support
What if customers have problems with your products, and there's no one to help them ASAP? They'll spread the news about how awful your company is everywhere - among friends, at work, on forums and social media. It will kill your reputation. No one will trust you. Whenever someone needs your help, make sure you can provide it. Here are free resources for startups to support their customers.
This small business tool has a free plan for unlimited agents. It provides a robust ticket management system with reusable replies, public and private notes, automatic email alerts, dynamic placeholders, etc. Freshdesk also supports standard phone, Facebook, and Twitter channels. As a user of the free plan, you can assign tickets automatically and automate the entire workflows. To track agent's performance, there are insightful reports with an export option.
---
Zoho Desk is one of the best free tools for startups with no more than ten agents. The service provides a customer portal to submit tickets, knowledge base with up- and down-voting options, community forum, and form to capture queries from your site. Ticket management is comfortable and convenient with a response editor, tags, private comments, suggested articles, and many other features. Regarding branding, you can use your custom domain and set your timezone and language.
---
Helprace offers a feature-rich plan limited to 3 agents. It has an intuitive agent console equipped with a powerful full-text search. Using this business tool, you can run a ticketing system, community, and knowledge base with ease. You can also benefit from localization, spam filtering, branding, WYSIWYG text editor, RSS syndication, and much more. Helprace is full of valuable features to use for free.
---
SupportBee comes with a free plan for three users (two agents and one collaborator), unlimited tickets and a single knowledge base site. One of the coolest free features is collision detection. With its help, you can avoid sending two different replies to the same ticket. When another agent starts viewing your ticket, you'll get a notification. This startup tool also provides in-depth reports with all the relevant metrics.
---
If you are going to support customers yourself, AzureDesk is just the job for you. It is a free small business tool for one agent only. The service provides reports with a full summary of your metrics. You can sign all the email notifications you send to customers. Thanks to a tab ticketing system, you'll find it easier to work on multiple tickets simultaneously.
---
Free Startup Tools to Schedule Appointments
Have you ever imagined how many meetings you'll hold when your business goes live? A lot! Your phone won't stop buzzing. If you don't want to lose your mind because of that constant noise, let customers book an appointment with you online. These free tools for startups will help you.
Appoint.ly allows unlimited appointments for free users. Appointments are created in an integrated calendar service automatically. Both you and your customers will receive email notifications reminding about the upcoming meeting. You can schedule meetings with a single click. The other features to use at no cost include time zone synchronization, adjustable timeslots, and personalized intro messages. This free tool for a small business comes with no ads.
---
Setmore is a free tool for startups with up to 20 staff members. It allows unlimited appointments, services, and customers. There is a customizable booking page, where you can add your logo, services, and available time slots. A client list makes it easier to manage customers' contacts and schedule meetings faster. Setmore has free iOS and Android apps, which will let you manage your business schedule on the go.
---
Guys from YouCanBook.me offer a free booking grid with their branding. This free startup tool has an active and configurable booking page with fixed dates, appointment lengths, prices, and Captcha to protect it from spambots. You can personalize it with your logo, team photos, and custom URL. The system automatically detects the time zone and language of customers. It also sends reminders by email and SMS. Due to Stripe integration, you can take credit card payments for your bookings.
---
This small business tool is free for 100 appointments per month and two staff logins. It comes with multiple calendar views including daily, weekly, monthly, horizontal, and vertical. When people book, rebook or cancel appointments, you'll receive a notification. You can add a "book now" button both to your site and Facebook page. The dashboard of 10to8 reveals all the key booking stats, i.e. requests, cancellations, no-shows, etc. You can also view the entire history of appointments for each customer. The tool allows you to import, export, and store your data with the bank-grade encryption.
---
SimplyBook.me charges nothing for 50 bookings per month and allows unlimited staff members. With this free tool for entrepreneurs, you'll get your site to accept online bookings or a widget if you already have one. The free plan provides advanced schedule management, automatic email and browser notifications, multilingual support, reservations via Facebook, and much more.
---
Are you fed up with working under a big boss, but don't have money to invest into your project? Take a chance to break free from your employer's chains! With these best free tools for startups 2019, you can make your first business steps without investment. They will get you covered in so many aspects, from project management and invoices to social media and email campaigns. Not only will you be able to save, but also speed up your workflow.
Are you going to start a business with your friends? Share the post with them on social media to ask what they think about it!