Wanna get closer to your competitors, figure out their conversion strategies, and steal their traffic? Sounds nasty, but so tempting, right? Come on, let yourself be a bad boy or girl once in a while. Don't worry. TemplateMonster will get you covered. You can rely on us as always. Check out tried and tested competitor spy tools to discover everything you wanted to know, but was afraid to ask.
These tools will help you carry out a comprehensive competitor analysis. You will be able to learn anything from competitors' keywords and backlinks to mentions and trending content. The times when you had to hire a private detective for spying are long gone. Let Sherlock take a rest.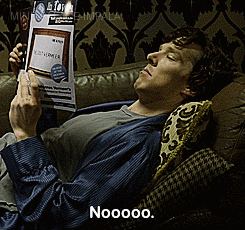 Your effective SEO, social, and advertising strategies are just a few clicks away. Scroll down and choose one of the most effective competitor spy tools on the market.
Price: starts at $79 per month (billed yearly)
Free Plan: no (only a 14-day trial)
BuzzSumo is one of the most reliable competitor analysis tools out there. It can help you find out what content performs best for people in your industry. Here's what the competitive intelligence of BuzzSumo provides.
Competitors' Most Shared Content. You will learn what works for your competitors and what doesn't. For convenience, you can filter the content by formats (video, infographic, etc) and social networks.
People Who Share Competitors' Content. If someone shares competitors' posts, there's a good chance they'll share yours as well. You can filter sharers by the number of followers and engagement.
Alerts on Competitors' Updates. Every time your competitors post new content or get new backlinks, you'll receive instant alerts. You can get them to your email box, track as an RSS feed or monitor right in the dashboard.
Competitors' Content Sharing Reports. BuzzSumo provides detailed reports to let you analyze competitors' content performance by different factors. They include the content format, headline, length, publication date, and network.
Competitors' Comparison Reports. The tool allows you to compare the content performance of two competitors or yours with one of your competitors.
---
Price: starts at $299 per month
Free Plan: no (they also charge $1 for a trial)
The next on our list of competitor spy tools is WhatRunsWhere. It gives insights into competitors' advertising campaigns, which will guide you on how to make the most of yours. Check out the main features of this competitor research service.
Large Competitive Data. The tool uses the data from over 120,000 sites, 500 classified ad networks, and 7 different countries.
Actionable Insights. You can see what ads your competitors use, where they place them, what calls-to-action work best, etc.
Potential Advertising Clients. You can learn what companies work with your competitors.
Mobile Web Intelligence. WhatRunsWhere unveils the top sources of competitors' mobile traffic. It analyzes the data from over 50,000 mobile sites.
Daily Updates. The data is updated every day so that you could keep pace with the times and track how ad campaigns evolve.
Historic Data. You can watch how advertising strategies evolved, what is still in use and what doesn't work anymore.
---
Price: depends on your industry
Free Plan: yes (limited to 5 results per metric, 1 month of mobile app data, and 3 months of traffic data)
SimilarWeb is a perfect choice to find competitors' keywords, traffic sources, most popular content, and much more. Let's check the areas to analyze one by one.
Traffic & Engagement Metrics. You can compare your site with competitors by multiple metrics. They include total visits, page views per visit, time spent on site, and bounce rate.
SEO & PPC Keywords. SimilarWeb is an effective keyword research tool. It reveals competitors' organic and paid keywords and how much traffic they bring.
Competitors' Audience Interests. Learn what other sites people visit in the same browsing session when they leave your competitor's site.
Traffic Sources. Check out what sources bring traffic to your competitors, e.g. referrals, search, social media, etc.
Most Popular Pages. Find out what content interests your competitors' audience the most.
---
Price: starts at $24 per month (billed annually)
Free Plan: yes (limited to 10 free competitive reports per day and 3 complimentary competitor alerts)
If you want to boost your relevant traffic, leads, and conversion rates, iSpionage is just the job for you. It's both an ad and keyword spy tool with the following benefits.
Competitor Intelligence Data. The service gives access to 92 million keywords, 108 million ad copy variations, and 45 million domains.
Top AdWords Competitors. iSpionage detects your main AdWords competitors, their monthly budget, and PPC strategy.
Competitors' Profitable Keywords. You'll get a sortable list of AdWords competitor keywords with the highest search volume.
Competitors' Profitable Ads. Check out what ads brought profits to competitors. It will let you write the ad copy that will have high click-through rates.
Export Competitor Reports. You can download branded competitor reports in PDF.
Uncover Competitors. Find out your top competitors in the most popular search engines, i.e. Google, Yahoo, and Bing.
---
Price: starts at $49 per month
Free Plan: no (only a 7-day free trial)
Alexa will help you leverage competitors' data so that you could make smarter decisions and know your next move. You can use this service for a SEO competitor analysis and as a keyword tracking tool.
Site Comparisons. You can compare up to 10 sites to see which one takes the lead and has the best SEO rankings.
Monthly Unique Visitors. Alexa estimates how many unique visitors your competitors get per month.
Engagement Metrics. Besides the total amount of traffic, you can get insights into its quality, i.e. time on site, pageviews per visitor, and bounce rate.
Traffic Sources. Discover the channels, from which your competitors generate their traffic.
Reputation Metrics. The tool gives an opportunity to evaluate your competitors' authority. You can see how many sites link back to them and how often people share their content on social media.
Demographic Metrics. Alexa gives a clear picture of competitors' website visitors including their gender, education, location, age, income, parental status, etc.
---
Price: starts at $99.95 per month
Free Plan: no (only a 7-day free trial)
SEMrush is an all-in-one service to conduct a detailed website competitor analysis. It comes with multiple tools to compare competitive domains and estimate keyword difficulty with a few clicks.
Competitors' Top Keywords. You will see them grouped in the top 20 organic search results of Google and Bing based on the domain position. You can also estimate the keyword value using the following metrics: traffic, search volume, competition, etc.
Competitors' Ad Strategies. SEMrush informs of competitors' PPC marketing activities, their budgets, and most profitable ad copies. You can also discover new competitors in AdWords and Bing Ads.
Competitors' Backlinks. The tool lets you check incoming links for a specific domain, root domain or URL. It's also possible to evaluate the domain authority, view anchor texts, compare the weight of inbound links on competitors' domains, etc.
Video Advertising Research. SEMrush collects and analyzes in-stream video advertisements and channels on YouTube. It will help you strive on the fast-paced market of video ads.
Competitors' Product Listing Ads. This is a cool feature for those of you who run an online store built with PrestaShop themes or any other eCommerce templates. You can define competitors on Google Shopping and see keywords that make their product listing ads appear in paid search results.
---
Price: starts at $20.75 per month (billed annually)
Free Plan: no (a 30-day free trial instead)
This awesome tool will help you find competitors backlinks that are good for SEO. That way, you'll easily figure out your own link building opportunities. Here are the main features to make use of for your competitor analysis.
Automatic Notifications. You will receive notifications when your competitor's site gains or loses backlinks.
Websites Comparison. The tool allows you to compare your and your competitor's website metrics side by side.
Competitor's Keyword Rankings. The tool automatically checks for competitive keywords, lets you compare them with yours and find out the ways to outrank them in Google. Rankings are updated every week so that you could access only fresh keyword reports.
---
Price: starts at $132 per month (billed annually)
Free Plan: no (only a 3-day free trial)
Keyhole is a cool tool designed to spy on competitors on Twitter and Instagram. Its rich set of options will come in handy for doing the following things:
track competitors' hashtags and keywords;
monitor the activity of your competitors' accounts, both plain text posts and those containing images and videos;
compare competitors' metrics with yours to benchmark KPIs;
focus on specific industry influencers and filter out their engagement.
---
Price: starts at $82 per month (billed annually)
Free Plan: no (only a 14-day free trial)
If you still wonder why your competitors are ranking so high, Ahrefs will give you a detailed answer. Below, you can find the main aspects you can discover about your competition.
Organic Traffic Research. Ahrefs reveals the keywords your competitors rank for and pages bringing them most traffic from search engines. The tool monitors 130 million keywords in the USA alone and even more in 100 other countries.
Backlink Checker. You can learn what websites link to your competitors and evaluate the quality of their backlink profiles. Ahrefs comes with the fastest backlink crawler in the industry, analyzing over 15 trillion links.
Paid Traffic Research. You will find out whether your competitors make use of paid search advertising.
---
Hopefully, you've learned a good lesson today at MonsterPost. Spying on competitors is a smart step that will speed up your business development. Why not take a chance and start learning from the best if you can? With these competitor spy tools, you can find out who's the most successful in SEO, social media, and advertising in your target niche. Let your competitors be your teachers, and one day you'll become as smart as they are now.
P.S.: Help your friends become as successful as their competitors too. Share the post with these competitor analysis tools on social networks!