Every time I am writing a blog post for you, I face the necessity to illustrate it with attractive visuals.
I can't just publish 1000+ words monotonous text and hope that the readers will have enough patience to study it. Bloggers, as well as website owners, will understand me quite well. It does take the time to find free images that are relevant to the topic and don't look stock if you want your content to go viral, of course.
I did such things before and I'm going to do it again.
---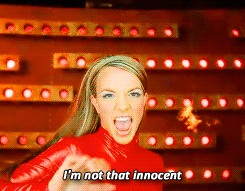 ---
Please don't be scared, I just want to simplify the life of our customers who use premium WordPress themes. As you know, some of them are delivered with images and some of them are not. In any case, you may not like the default photos included into template's package. If you are striving to make your website unique and personal, you definitely need more pics.
One-of-a-kind corporate image is not the only reason why quality photos are never excess. Using full-screen background pictures is a current web design trend. Do you want your website to look trendy? Free backgrounds are exactly what you need.
Background images are also called hero images, but that does not mean that you should choose only people to face close-ups for your website background. You may use beautiful landscapes or urban scenes as background themes. The main point here is that your background photo should be associated with your company or blog. It also should be aesthetically pleasing. Good background images are able to spruce up the web page design and add some depth to its content.
The trend of hero images may be described as large captivating headers. Most of the best background images are photographs which directly relate to the content. However, designers may experiment with vector backgrounds, illustrated artworks, and even animated videos.
Just agree that when push comes to shove, it is difficult to find anything that can be as relatable and descriptive as a photograph. It is aimed to drive visitors further into the site by giving them a peek beneath the surface.
---
---
But let's come back to the topic of this article and get to know what is waiting for you right under this introductory text. You will find bundles of free background images for each and every category of our WordPress themes. Yea, you will have a good choice.
I hope all these collections of background pics for the following WordPress themes categories will save you a lot of time.
Art & Culture
Animals & Pets
Design & Photography
Education & Books
Business & Services
Cars & Motorcycles
Computers & Internet
Electronics Templates
Entertainment, Games & Nightlife
Home & Family
Fashion & Beauty
Food & Restaurant
Holidays, Gifts & Flowers
Medical Templates
Real Estate Templates
Society & People
Sports, Outdoors & Travel
I also recommend you to check out these articles. They contain both free high-resolution images and links to best resources where you can find them.
Are you ready to feast your eyes upon good background pictures? Then, you are welcome to browse them all.
---
---
---
---
---
---
---
---
---
---
---
---
---
---
---
---
---
---
---
---
---
---
---
---
---
---
---
---
---
---
---
---
---
---
---
---
Speak up
It has become a tradition to share your thoughts/impressions with the community after reading/viewing the next blog post. This time won't be an exception either; your feedback is welcome at the comments section. Do you consider this article helpful? Will you bookmark and use it every time you need a zingy photo for your next project based on our WordPress themes? What free photo resources do you like the most and use frequently at web design/development?
Thanks for reading this blog post.
Please don't forget to rate, like, and share it with friends.
---
Don't miss out these all-time favourites