When you are at square one, you probably look for some available and effective solutions that will help to start a career. In this blog post, we'll help you to create a website for fashionistas, designers, stylists and other people interested in fashion. We'll use a free template for fashion blog sites - Brillook. Also, we'll see what kind of business we can build with this fashion WordPress theme.
So here we go with everything you need to know, starting with the idea, up to fashion and beauty blog customization.
---
Of course, a free theme is a good thing but what to do if you can't and don't want to choose only one theme for your fashion website? We have a great decision for you! Our new subscription service ONE can give you an opportunity to download as many themes, templates, etc. as you want to for only $19 a single month! Can you imagine this happiness? You don't need to buy one cool expensive theme for $70 or even more. With ONE subscription you can download the themes from ONE package with no limits and restrictions. You can check out what WP themes are now available within the subscription visiting the page WordPress themes. If you are a blog reader, use the promo code BecomeThe1 to get a 5% discount.
---
Brillook Lite - Fashion Blog Free WordPress Theme
---
Niches where a fashion website can bring a profit
[tweet_box]Lots of people in the world are involved in fashion. One way or another. Even if they deny it.[/tweet_box]
Each person in society pays some attention to his or her appearance. Moreover, for women, it's natural to embellish herself and manifest the inner world through the stylish look. So the target audience of fashion specialists is pretty huge.
Fashion is not only about clothes. It's also about a style, the world of models, photographers, designers, stylists, makeup and hair artists, etc. And everyone of them has something to say and show.
BTW, do you know that from time to time some popular designers peek ideas from street fashionistas? Imagine a girl, who has created a new look for some occasion, and she doesn't even know that at this moment she became a muse for someone famous. Isn't it magical?
And now imagine that the same girl starts her own fashion blog and inspires not only a few people but the whole world. I know that it's a kind of a dream for some of you. That's why let's start with fashion lifestyle blogs.
---
Fashion lifestyle blogs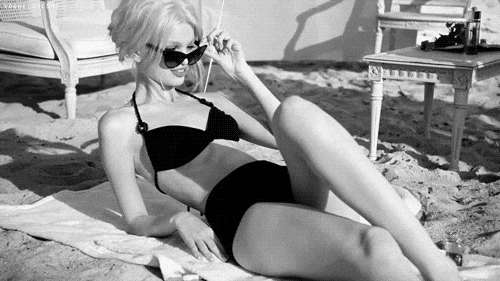 ---
Become a fashion leader, a muse for thousands and millions of people who will be inspired by you. Start a blog using with a free template Brillook and let it be the first step in your fashion expert career. Even top fashion bloggers didn't have everything at once, everyone had their own starting point.
Have you noticed, that all popular fashion blogs are social to the maximum? You need to add all social sharing functions even if want to build a minimalist fashion blog. Let there be a comment section, post rating functionality, social sharing options for all social networks. You can do this by using free plugins from WordPress.org repository or trustworthy providers.
Must have plugins for fashion lifestyle blogs
---
Fashion lifestyle bloggers use social functions to talk to their audience, collect feedback, unite fans and establish friendly relationships with their audience. All fashion lifestyle blogger should know their audience, their preferences, and expectations. Social functions at the blog are the best way to discover the audience's tastes, gender, age, localization, etc.
You should know that fashion bloggers can easily become opinion leaders for their readers. I wish you to use this ability and become successful as soon as you are ready to become one. All you need now is to grab all available options and use them to the best, adding your natural talent and inspiration.
---
High fashion magazines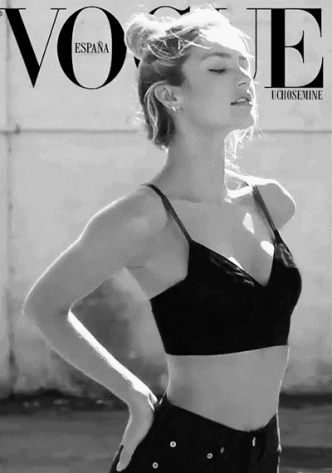 ---
Nowadays it's extremely important to have an online version of a magazine if you want to become successful. Moreover, it should be mobile friendly because people use their smartphone, or a laptop to read news, reviews, check new collections and trends. Or course if it's not their direct responsibility.
Popular fashion magazine website is not a copy of a printed version, but a place where users can comment articles, discuss hot topics, save pictures, and maybe have their own column. In this case, top fashion magazine should have all the necessary functionalities to keep in contact with the audience and provide useful information in the best possible way.
Let's look through the most popular plugins, that can be used both for the largest and free fashion magazines. You may also add any functionality you need, using free or paid plugins released by trustworthy developers. For example, here you can find all useful WordPress plugins by TemplateMonster vendors.
Must have plugins for high fashion magazines
---
Today fashion magazine lists include both legendary status magazines and fashion magazines without paper version, both categories have their huge audiences. Today you can start a magazine making the first step using a free template and tomorrow, who knows, maybe you'll head an influential fashion edition.
---
Stylist blogs
If you are starting a website as a stylist, it might have a similar construction as a lifestyle blog, and also consist a block with reviews, contact form for consultation order or, even, an option to buy something from a look.
All this depends on the way of your business. In this case, I recommend you to look through the plugins below and take a look at the next ones.
Estimated set of plugins for personal stylist blog
---
Fashion designer blogs
Free WordPress theme Brillook is also good for a fashion designer blog. Just customize it the way you want your blog to look like. With the help of plugins we've mentioned above, it's easy to build a solid and visually attractive blog.
How to fine-tune this blog depends on you: you can showcase your collections in your blog, sell your clothes, or do whatever you want. With the help of Brillook theme and WooCommerce plugin, you can launch a clothes store.
Optimize your galleries to show each detail in the best way. An original and honest showcase may bring you with your fashion designer blog to an opening top fashion store, who knows : )
Estimated set of plugins for fashion designer blog
---
Beauty blogger
Another one extremely popular and useful niche is beauty blogging. There are different styles in fashion, but beauty is a real hot point for each girl, woman and also men who care about their appearance. The audience of beauty blogger may be really wide. It depends on charisma and bringing information.
To start your beauty blog, use a free theme Brillook. It has all the necessary functions for you to showcase everything you want to share. It's pretty easy to gather audience keeping contact with it. Today best free blogs can keep the attention of thousands of people, so don't miss your chance and start today.
Estimated set of plugins for beauty blog
---
Photography blog sites
Fashion photography is a stand-alone niche, with its own rules and standards. Use Brillook WordPress theme to organize your portfolio, start a blog and keep contact with your audience.
Fashion photography is a very prospective niche. Find your way of self-presentation and become an expert. Take a look at the best fashion sites - the main idea is a nice stylish picture. All the rest is secondary. All best fashion catalogs are flawless and eye-catching due to photographers.
Use free theme Brillook and a set of suitable plugins to fine-tune your blog and represent yourself as a professional.
Estimated set of plugins for photography blog sites
---
Model agency or a fashion model website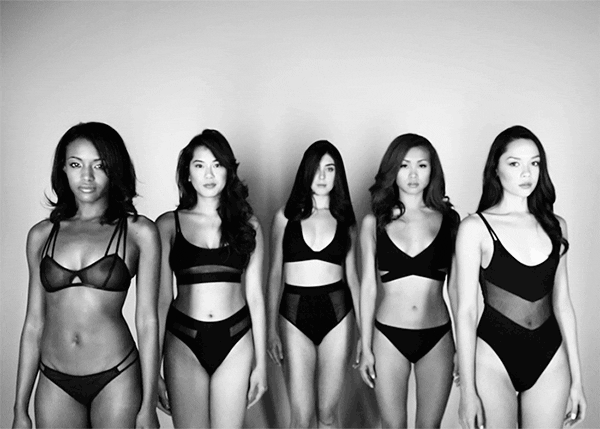 A website for model agency and for the fashion model might look different and have different content. But still, Brillook can be a good base for both purposes.
Model agency website might consist of a portfolio, classes schedule, dates of recruitment, events calendar, and a blog itself. There may be success stories, faces, fashion show reports, etc.
Estimated set of plugins for a model agency website
---
If we're talking about individual fashion model, his/her website might look absolutely different, but, probably, sophisticated and stylish. Fashion model today can be not only a Runway model but also insta-blogger and opinion leader.
Brillook is a suitable fashion models template. It may work as a portfolio at its best, consist of a video gallery, blog, Instagram feed, etc. To fine tune a website for a fashion model, you may require some of these plugins.
Estimated set of plugins for fashion model website
---
Needlewoman or seamstress website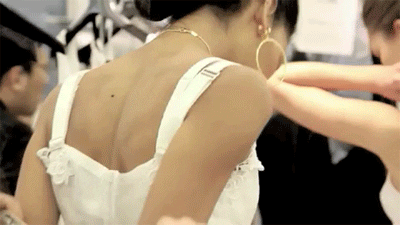 Fashion industry means nothing without needlewomen and seamstresses. All luxury brands, each sophisticated dress appears not only thanks to designer, but also thanks to seamstress. Sometimes a fashion designer and a seamstress is the same person.
If you are in love with fashion and have a lot to present to the world, start your website and let it work for you.
Needlewoman or seamstress website may be either a gallery of works, or a platform to take orders, or even a place to sell clothing, accessories and any fashionable details.
You may start by visiting website and then transforming it into an online store or anything you want it to be. Anyway, Brillook is a good solution to start and to develop.
Depends on your goals, you may need different plugins. Look through the next list and choose the ones you need today.
Estimated set of plugins for needlewoman or seamstress website
---
Boutique
If you want to ride a boutiques wave you should know about the principle of shopping - ROPO. This buzzword means research online, purchase offline. To date, 92% of in-store purchases are made by consumers who have already done their research online.
So even if you are not going to start an online store, we recommend you to have an online showcase. There you can demonstrate new collections, details, discounts, etc. There you can either show prices or not. It depends on your business strategy.
Still, if you decide to rebuild your website into an online store, you'll be able to do it with the help of a WooCommerce plugin. It's fully compatible with Brillook theme.
Estimated set of plugins for boutique websites
Function

Plugin

Carousel, brands list, pricing table, carousels, sliders, maps, animation, sales, parallax, portfolio, and all necessary addons

JetElements

Sell anything beautifully

WooCommerce

Easy Digital Downloads

Group items into a combo, for example, dress+shoes

SW Product Bundles

Galleries and sliders

Portfolio Gallery
Album Gallery

Responsive Slider Gallery

Coming soon page

Coming Soon Page & Maintenance Mode

Turn on Coming Soon mode in Elementor. Learn how to do it

Create eye-catching slideshows

MotoPress Slider
---
A short resume of Brillook - one of the most popular fashion themes
Fashion is that special niche, where visuals are highly dominative. You won't have a second chance to make a great first impression. And it's not only about a person, but also about anything: restaurant, car, city, place or a website.
The devil is in the details and people in the fashion know it as well. That is why we have a trend of minimalist fashion blogs, where the focus is on the look itself and it's philosophy. But nothing more.
Free theme Brillook is well suitable for a high-class fashion website. With this theme, you can create a blog, website, online portfolio, etc. You don't need to have a coding background to create a website with the help of Brillook WordPress theme. Everything is easy to fine-tune and customize.
The installation of this theme with a basic set of plugins takes about 5 minutes.
Brillook is Ecwid ready, so you can easily add online-store for free.
There are some useful widgets included by default: simple slider, post carousel, social media widgets.
You can also use additional features of this template:
Calendar
Commenting system
Dropdown menu
Live search
Media library
Sidebar manager and many more.
---
Features and settings of Brillook
This theme has Cherry Framework 5, long-term support, optimized source code, sample data installer, visual editor and some more features. You can learn details at the page of Brillook Lite - Fashion Blog Free WordPress Theme.
This theme is equipped with an essential set of meticulously designed and coded pages that will help you create a versatile website. Here is a short overview of them.
What Pages are Included
Page

Description

Homepage

This is the default blog-style page with a full-width layout and some extra content areas.




It comes with a large, animated slider, blog preview tiles and customizable banners.




The minimalist footer is equipped with social sharing buttons of the most popular social networks.

404

Don't want to lose your potential customers? Then give them more than just a boring "Oops, something went wrong" page.




A well-optimized "404" can easily and even promote your best content. You can enhance it with banners, media content, call-to-action elements, and more.




This page is also fully customizable.

About Us

The readymade About Us page will be particularly useful for fashion businesses.




It is also complemented with a comment form.

Blog

Tell more about your company with the help of this awesome blog with extended functionality and.




It comes with everything you need to run successful content marketing campaigns.

Single Post

The single post page features a boxed text area, whereas all the images are full-width, thus making your content well-organized.




This page also includes social sharing buttons and a comment section.

Contacts

It is simple and intuitive and contains a feedback form that will simplify the communication with your readers.




There is plenty of free space in its layout, so you will be able to install such useful widgets as Google Maps effortlessly.
---
Essential Features
Feature

Description

Fully Responsive

Brillook is based on Cherry Framework 5 and is, therefore, 100% responsive and optimized for a perfect display on any modern mobile device.

eCommerce-ready

This theme is ready to be converted into a full-featured online store using Ecwid – a free eCommerce solution for WordPress.




You can easily sell your products without setting up a standalone eCommerce platform.

Custom Widgets

Brillook offers a broad selection of unique widgets including Simple Slider, Post Carousel, and Social Media.

Live Customizer

With its help, you will be able to modify any detail of your website with a blink of an eye.

SEO-friendly

This theme is additionally optimized for a better performance of your website in Google and Bing.




We also recommend you to install

Yoast SEO

or

Rank Math

plugin in order to gain complete control over all aspects of your website's SEO.

Integrated with Google Fonts

Hundreds of professional, web-friendly fonts are available for absolutely free.




Create your perfect combination and add a unique feel to the design of your website.

Professional Clean Code

Brillook Lite is designed and coded using the most advanced web technologies: HTML5, CSS3, and SASS.




The code is well-structured and well-documented, making it very easy to modify it.

Working Forms

This theme comes with a set of input forms seamlessly incorporated into the design.




They include a newsletter subscription form, a feedback form, and commenting functionality.
---
So that is a full description of Brillook theme and its opportunities. If you still have questions, please ask in the comment sections below or directly to a support team in the chat window at our main website Templatemonster.com.
You may also look through all other fashion WordPress themes we provide.
---
Read Also
Beautiful & Simple Free WordPress Themes for Writers 2017
15 Best Free Pricing Table WordPress Plugins for Business Websites
Fresh & Free WordPress Theme for Your Conference Website [Made in 2017]
Beautiful & Simple Free WordPress Themes for Writers 2017
Here Comes the Era of Magento 2.0 [Free Theme Inside]
Best Fashion WordPress Themes of 2019 to Stay in Vogue
TOP 100 Fashion & Beauty WordPress Themes Templates 2019
Top 50 Fashion and Beauty WooCommerce Templates