We've just celebrated St. Valentine's Day. We hope your last night was really romantic. However, it's not quite right to be affectionate and loving only one day in a year. That's why TemplateMonster decided to extend your holiday euphoria.
You already know that our promo that allows you to save up to 69% is already on. A tempting number and a huge discount, isn't it? Look at the banner design very attentively.
What do you see there except for the text? Boobs? Panties? Condoms? Hot lips? Hearts? Viagra? Sex toys?
Do you really see all these things? 😉
But why am I drawing your attention to these details? Because here goes the story of a love postcard creation. We all want to know how things are made. But this is even more than a story. The postcard is quite tangible. I mean that you or your beloved people can get this postcard.
---
How it works
When you purchase a template from 15 to 20 of February (while a discount up to 69% on all our products is valid), you will get an email from our customer care manager regarding the postcard.
You need to answer to that email stating your full name and shipping address, or some other recipients.
The postcards will be delivered worldwide!
1 purchase = 1 custom postcard.
Just imagine what a surprise it will be for the person you love!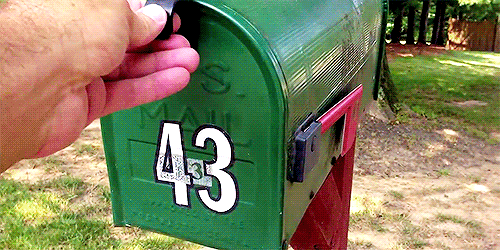 How it was made
Everything starts with an idea. Maybe there are too many pheromones in TemplateMonster's office air now…
Never mind, all of us are very excited with this sexy price drop up to 69% and the banner design, which is balancing on the verge of decency.
"When you love someone you'll do anything
You'll do all the crazy things that you can't explain
You'll shoot the moon, put out the sun
When you love someone"
It seems like this song explains our present state of mind 😉
We're making promos quite often; of course, this shows our attitude towards you. We understand that you want to save a few extra bucks.
But this time savings were not enough for us; we wanted to make something special. Something that shows how much we appreciate your loyalty. Something that means more than money: revealing our feelings and emotions.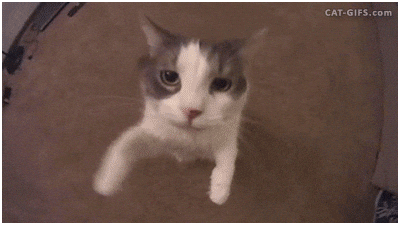 Lovers, family members, and close friends leave sweet messages for each other. We are sure you know that a small piece of paper with hearty scribbles on it can make your day. That's how an idea with this postcard was born.
Then we started to surf the internet for postcard design inspiration. Most of the love postcards portrayed couples and hearts, which is quite predictable.
We decided to leave the heart as the heart shape is an ideograph used to express the idea of the "heart" in its metaphorical or symbolic sense as the center of emotion, including affection and love, especially (but not exclusively) romantic love, but not the couple.
Our postcard should be more or less universal, suitable for people who are in love and those who need it for other purposes.
So, here is the first postcard prototype.
TemplateMonster's corporate colors and the sexy pattern (present at the discount banner) we drew your attention to, at the beginning of this article. The heart is placed in the center. However this striped heard is not associated with tenderness. The stripes are colored, but what do you think of looking at them?
Restrictions, broken heart, heart torn to part, the list goes on.
Ok, let's have a look at the second prototype.
A bigger heart made of flowers, birds, bees, butterflies, stars, tiny hearts… Please, stop it!
This is too vanilla for a geek, be it a guy or a girl. However, the postcard looks nice. It just doesn't fit our audienceIT pros, designers, developers, coders, online entrepreneurs, etc.
The second variant of the postcard gave us the right turn.
Here's what we've got. Our customers can't live without their gadgets, so we filled the heart with them, most of the clients like junk food, coffee, alcohol, music, sports, active lifestyle, cars, money, and so on.
Now the heart looks nerdy:), but I guess we managed to make the postcard personal, especially with the inscription under the heart.
"Loving you is easy. Be next to me…" – that's what we wish you. Indeed loving our customers is easy and we want them to be with us forever.
So, the frame, the background pattern, the heart, and the inscription are OK, but what about the font - Niagara Solid?
It doesn't look good, not like the love message.
What do you think about this?
Handwritten calligraphy - Dancing Script.
Have you ever seen a geek writing like this?
The next try was Capsuula.
This one is better, but not perfect. Too neat, too clean, too smooth, unemotional, like a machine generated message.
We need a message straight from the heart!
Yippee! This is it! Lovable handwritten scribbles conveying the whole range of our emotions - Amatic SC.
The postcard is ready to be printed out and delivered to the addressee. Would you like to get it with your own inscription of course? Let me remind what you need to do.
Buy any of the TemplateMonster's products for the price cut by up to 69% from 15 to 20 of February and immediately claim for your present through the email from our customer care manager!
Don't forget that our promo expires in...

---
We will send you this wonderful postcard made with love by our team to any location worldwide for free.
The postcard is ready to be sealed and delivered and what about you? Are you ready to receive it or send it to the beloved person?
I hope my story about the creation process of the love postcard for you was interesting. How do you like its design?
Please leave your feedback in the comment section.
Like, rate, and share this blog post with your friends in order to give them the possibility to get this postcard.
Love ya!