It's no secret that a resume is one of the most powerful online marketing tools that are essential for self-promotion. A CV can tell your professional story, provide a quick overview of your achievements, reveal your talent and skills, and finally help you get hired. Not only does the content that you add to your resume but also the CV design matters.
The contemporary job market has gone really intense. The number of candidates for different positions can exceed 10 people per 1 job opening. So, in order to make the employer notice you, your CV design should stand out from the competition. It needs to be a perfect combination of the professional demonstration of your written content and the visual appeal. The first opinion always matters. A well-designed CV grows the chances of the candidates to become more noticeable and hopefully get the dream job.
---
Get inspired by the best CV templates
Check out the collection of resume WordPress templates from TemplateMonster.
---
Hiring Statistics You Should Know
Different companies change their hiring demands every year. Recruiters pay attention to the retention time, cost, the work experience of the candidate, as well as the overall feel of a new person who wants to join a team.
Here are some useful stats for 2017 that will be a useful knowledge base for everyone who a new job and wants to be hired.
75% of recruiters use an applicant tracking software to find new candidates.
75% of qualified job applicants are rejected by ATSs due to spurious reasons like incorrect resume formatting.
70% of applicants feel an online application should be five steps or fewer, only 40% of employers think the same.
40% of recruiters have not gone through the job application process on their own website to test it.
2% of candidates will be invited for an interview for the average job opening.
42 days is the overall average time it takes a recruiter to hire a candidate.
42% of people ages 18-34 are looking for a new job.
14.9% of hires are made from a job board candidate. 39% are made through employee referral programs.
65% of recruiters claim that the shortage of talent is the biggest challenge in hiring.
30% of small businesses currently have job openings.
16% of small businesses plan to increase employment opportunities.
48% of recruiters use only LinkedIn for social outreach.
---
---
What Your Personal CV Should Look Like in 2017
Nobody else knows the story of your professional life better than you do. So, you are the only one who is responsible for the success that your resume will have. Before we dig deeper into details, the first thing that we should mention is the way your CV design reflects your identity. You are unique. The skills that you have and the way those are applied in practice are one-of-a-kinds. When working on your resume design, think about yourself as a million-dollar brand that you need to promote in a manner that won't leave anyone indifferent.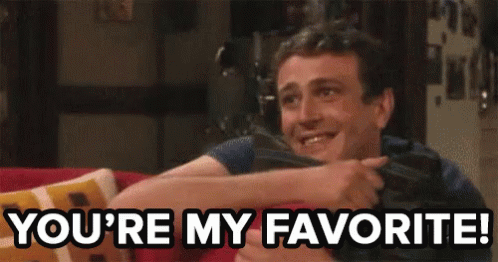 How can this be achieved? Easily! There's no need to reinvent the wheel. Think about your most successful projects and list them on your resume. Adding images and links to the already-launched works (if you work online) will be a great benefit. As you design resume, use the colors that are associated with you and your brand.
CV design matters. What we want to bring the main emphasis to is the balance of different elements provided on the page. These include a smooth and clear presentation that is easy to follow; sleek yet readable fonts will breeze fresh air into your CV (think about something more impressive than Times New Roman); add a splash of color that will highlight the most crucial points.
Make the top of your resume an eye-catcher. According to career coach Jennifer Braganza, it takes a recruiter only 3 seconds to decide whether a CV is an attention-grabber while simply looking at the top one-third of it. Keeping this in mind, use this space to its maximum. Provide the reader with links to the places where he can see examples of your projects. This may be a personal page or a LinkedIn profile. Additionally, place put your contact details closer to the top of the page. This grows your chances that a recruiter will reach you.
Don't be shy to emphasize your skills. That's another block that should be placed near the top. Doing this, you can highlight the value that you bring to the role. Moreover, most recruiters use different applicant tracking apps to scan resumes. These are based on the search of keywords that match every job opening. You should also forget about such overused phrases as hardworking, stress-resistant, etc. Be more specific and sub in the list of hard skills that characterize you as a professional in your niche.
Highlight your achievements. Don't make hiring managers hunt for your accomplishments. Make a clear statement of your biggest achievements by means of a standalone summary. This can be everything. Have you ever been the top-performing employee? When and for how long? How soon were you promoted after getting hired for your previous job? Did you successfully lead a high stakes project? How did you manage to achieve that?
Reveal work metrics. When you list your previous work experience, don't simply write titles and names. Be more specific. Add a few lines of text to tell your story to recruiters. How and when did you change industries? When and how often were you promoted? What's your aim at the moment of writing your CV? Back your claims with relevant facts and stats. For example, what did you do beyond the job description demands?
---
What Experts Say
It's always a good idea to ask for expert opinion. So, I reached representatives of the popular resume building services asking for tips on how to build a perfect resume that will help one get hired in the shortest period of time.
Here is what I was advised.
An impactful resume should have these 5 elements:

Performance - based: It means that in each bullet point of your experience section (or other sections that require description, such as Projects, Top Achievements, Most Proud Of, etc.), you need to share your achievements and the impact you had in your previous roles/projects. Not only listing your duties, as this doesn't add any value to your resume and doesn't tell the employer why you're their best choice. You can use a formula from Laszlo Bock (former VP of People at Google) which says: ''Accomplished X, as measured by Y, by doing Z.''
Personality-oriented: To secure a culture fit for the company, share what your passions are (on the Enhancv platform, you can share your favorite books, favorite quotes, what you do in a day of your life, etc.). These show the potential employer what you value and whether you have something in common with the team you'll work with. (Sam who got hired at Spotify with a CV created on Enhancv mentioned that recruiters were excited after seeing that she read the same books they did, and the interview went much better).
Short and concise: A resume should be 2 pages max. Recruiters spend around 6 seconds on one resume, which means you only have 6 seconds to impress them. Most likely they will not scroll down to the 6th page. Your sections need to be tidy and clear.
Job-specific: The very first step of job-hunting is choosing the company you'd like to work for. We're used to creating a resume as a first step, and then use it to apply to any job with requirements similar to our skills. Most of the time we're disappointed because they don't call us back. And the reason is that they can see you didn't do any research and you're not even sure what their company does or why you want to work there. So before you create your resume, think about a few companies you'd like to work at and why is that. Then, check their company website, blog and other materials/social media accounts. Then when writing your resume, you need to mirror their language, use the keywords they used in the job-spec, and pinpoint skills you have that they require. Even a small detail like using a color combination they use on their website will catch their attention and make them want to read further.
Well designed - This means you should not use any crazy colors or colors that don't fit together. Also, use only one type of font with max 2 different sizes, otherwise, your resume will look uneven and untidy. Use simple backgrounds and icons that help it stand out. Generally, it needs to be balanced out.

Tatiana Rehmova

(Media Relations and Editorial at Enhancv)
Job seekers need to present substantiated proof they would benefit a company. It's hard to refute evidence that you can gain new business, generate more revenue, cut losses, or increase productivity. Here are a couple of tips to help with this.

Write in first person. Own the action. You're the person who brings value so be sure that you're writing in a style that puts you in the spotlight.
Power is in the details. Persuade your readers with details instead of boring them with generalities.
Excite employers by writing about accomplishments and not duties.
Limit adjectives like; successful, strong or solid. They do not add value and just take up space.

Jessica Holbrook Hernandez

(executive resume writer, President and CEO of Great Resumes Fast)
---
Free Online Resume Tools
If you have no idea what to start with, there are lots of online tools that will help you organize and write your CV appropriately. Luckily, there are many free resume builders that also provide an option to export your CV into a PDF file and download it to your desktop. This is very convenient when you need to create a resume in a soft copy and save it for yourself for further reference.
LinkedIn is a site for professionals who want to build their online portfolio, find new connections, and also get hired. This is also a place where you can create a resume and export all information into a good-looking PDF form.
Resume.com is a free online resource, which allows you to create your own CV and redirect recruiters to it as you simply provide them with your URL. You can add sections to your resume, which will provide for its better readability. There are also tips and instructions on how to fill in the form. As soon as you fill in each section, you will be able to direct people to it via URL or download it as a DOC file or PDF copy.
CV Maker is an online resume maker with the support of 17 languages. It includes very simple built-in blanks that you will need to fill up, as well as the ability to rearrange sections the way you wish. There is also an option to add custom sections. As soon as you finish to edit the CV, you can download it in PDF, HTML or TXT formats.
LiveCareer is an online resume builder that comes integrated with every feature that you will need to create an effective CV. It allows a number of templates to choose from. There is also an option to import a previous resume in various file formats and edit it with a spellchecker. Your resume will be available for download in 5 different formats (DOC, PDF, HTML, RTF, and TXT). There are also options to print or email your CV straight away.
Resumesimo is a free CV building tool that allows you to create eye-catching, colorful designs, thus breathing more live and adding a personal touch to your resume. You can either import your resume from Facebook or LinkedIn or pick a template and enter your details online. As soon as you finishing editing your resume, you can download it as a PDF file.
---
Bonus Tool - Premium Resume Builder
If you need more features than what freebies offer, you can try to go premium. Enhancv is one of the most popular and really helpful paid resume builders. This is a premium-quality online tool that will cost you $4.99/m for basic plan or $14.99 for a pro option, with the free 14-day trial included.
Enhancv is an online resume builder with over 300K users. This is the resume building tool that candidates who got hired at Spotify, Google, Tesla, The Economist, etc. used to get their dream jobs. It includes a number of useful features that will help you get the most out of your online CV. These include:
Content Analyzer - it helps you get more value out of every word that's written down. The feature works with a state-of-the-art extensive library that ensures it delivers suggestions on par with a human reader. Working on it, the developers looked into different kinds of common mistakes, like experience that is not performance-oriented, readability issues, repetition of phrases, inconsistencies in writing style, cliches, filler, weak or vague wording, visual improvements like repeating icons and more.
Ask For Feedback feature, which allows you to share your resume in just a few clicks. The receiver can leave the feedback directly on your resume. The process is as simple as placing sticky notes around. When you receive the feedback, the stickies are easy to manage and reflect on. You also don't have to worry about losing your feedback in the threads of emails or chat discussions. Your resume and the feedback are in one place.
Share Resume feature, which means the platform creates a unique link to your resume so that you can send it as a link, rather than PDF attachment. (As many times, emails with PDFs go straight to spam)
Furthermore, on the Enhancv platform, you get Tips&Examples popping up just as you write so that you never get the writer's block. Inspiration is everywhere.
There is also a section with Examples, where you can find some resumes shared.
---
CVs That Helped Candidates Get Hired
Before you get straight to the practical part and try your hand at creating or enhancing your own resume, let's take a look at examples of the most effective resumes that helped candidates get their dream jobs.
Remember we were talking about Enhancv resume builder? The customers who created resumes with the help of the online builder were hired by the world-known brands. Here is how their resumes looked like.
Akshay S. Rao got an internship at Tesla.
André Nuns Pedro, Marketing Manager at Microsoft, updated his resume at Enhancv after he saw Marissa Mayer using the same service to build her CV.
Sam Young landed a job at Spotify.
Enough theory.
It's high time to move proceed to the practical part and create/update your own CV design, fill it with content, and send to recruiters. Keep in mind the recommendations from experts that we were talking about. Make sure that you write a compelling copy for your CV. Pay attention to details and try to be as specific as possible. Double check every single element of your resume before you click the 'send' button. Done? Now write a cover letter and send all this to recruiters. The moment when you'll get your dream job is not far off.
---
Related posts
Create an Online Resume with the Help of 10 Best Website Templates 2017
12 Tips On How To Make The Perfect Resume or Why TemplateMonster Recruiters Trashed My Friend's Resume
50 Professional CV Templates For Word That Look Like Photoshop Designs
30 Free Printable Resume Templates 2017 to Get a Dream Job
---
---