There are plenty of success stories examples shared by top figures in the web design industry.
Although it may seem to be an easy task to launch your own small web design agency and turn it into a profitable and successful venture, it will require certain knowledge, skills, and a plan from your side.
Most of the popular web designers and web design brands started as freelancers or startups that managed to gain demand and reputation as a result of thoughtful and skilled efforts.
It goes without saying that the web design niche is on the rise today. Every small to large-sized project strives to reach wider audiences using websites. The biggest part of the modern-day customers are searching for products online. The competition in the design field becomes tougher. So, there is a growing demand in the quality web designs for the brands that want to stand out from the competition. Whether it's a site built with a theme or a custom-made web solution, people order the needed services from web design agencies.
Are you crazy about all the things related to web design and web development?
Are you thinking about launching your own small web design agency?
The time of great changes has come!
Table of Contents
---
What Does it Mean Being a Web Designer?
A web designer is not only a person who takes care of the visual presentation of a site. That's an expert who masters the skills of building remarkable web presences and handling the programming tasks in order to make the final product look and feel exactly how it's required.
Although it's not necessarily a requirement, a progressive web designer needs to have a certain command of coding and programming. This will help him to become a better expert and grow income as a result.
A good web designer should have:
an eye for design;
understanding of the contemporary web design tendencies;
understanding of color and the way the proper color scheme can boost a website;
ability to handle site navigation;
understanding of coding languages like CSS, SQL, Python, Ruby.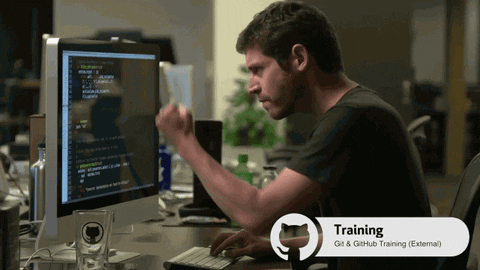 In addition to being in demand among audiences from worldwide, being a web designer includes a number of additional benefits like:
the possibility to work everywhere where you have the Internet access;
generous income;
the chance to be creative every day;
you can expand your duties into other popular fields like SEO and copywriting;
the demand for qualified web designers grows daily;
there is no special education required (although certificates and training will help you grow your remarkability).
---
Start Your Journey as a Freelance Web Designer
Before you launch your own small web design agency, it's likely that you will need to take your first steps as a freelance web designer. Freelancing can be a challenge that requires self-discipline and smart time management skills. Once you realize that you have attained the desired results as an independent freelancer, you can start thinking about the transition to managing a team of other freelancers in your agency.
As soon as you are ready to take your first steps in the freelancing route, be ready to face some challenges that are foreign to you at the moment. In order to start your journey right, pay attention to the following checklist.
Determine your strong and weak points.
This will help you focus on the promotion of the main services that you can provide in a professional way and avoid wasting time on the things that can be handled by others. If you have planned to create your own web design agency in the future, then it's likely that you will hire people to run specific tasks for your team. That's why you need to know your stronger points in order to specify the tasks that will require additional help.

Who are your potential clients?
You may offer the services of the top-quality. However, you may target the wrong people. In order to make your offers gain the desired demand, you will need to know what your potential clients are looking for. What are their requirements for web design? What niches do they belong to? What's their average budget?

Once you know your audience, you need to make a clear statement about your offerings.
Specify all tiny details in advance, just to avoid any sort of misunderstanding with your clients in the future. What I mean is whether you deliver services to the local clients or all over the world; whether people need to pay in advance or upon completion of their projects; whether you will manage the client relationships on your own or via a third person, etc.

Getting paid.
Spelling out the terms of the agreement in writing protects you from the risk of nonpayment and any sort of miscommunications with your clients. Even if you have casual relationships with a client, create a formalized contract that will specify the rights and duties of all parties. In order to avoid any sort of confusion regarding your work, you will need to outline clearly the scope of work in the body of the written agreement. Make all aspects that are related to money crystal clear. When and what sort of payments and expenses will be involved in the project completion? Also, specify the process of changing the terms and conditions of the agreement. ---
Design an Attractive Website
Now, as you've taken your first steps as a freelance web designer, it's time to build a foundation for the future promotion of your project. As it was said earlier in the post, a website is the best way to connect with the audience, present your skills and offers, as well as promote your business.
A website is the face of your personal brand. As a web designer offering web-based services to the audience, you need to have a properly thought-out, good-looking, and usable web resource that will present you as a master of your craft. It goes without saying that your site should be built with the latest tendencies and technologies in mind. It should be optimized for the flawless performance in all web environments, as well as deliver seamless browsing experience to your visitors.
If you want to get hired and receive a steady flow of orders, your own website should be really impressive.
A portfolio website is the ideal demonstration of the most impressive web design projects that a freelancer delivered to the clients. So, if you want to win the confidence of your potential customers, then it's worth spending extra time and effort to build a remarkable presentation of your works.
When working on the projects showcase, deliver the diversity of services that you provide. That's a great benefit to organizing your offers into different categories, based on the industries those belong to, styles, mediums, etc.
Being a web designer suggests that you work with clients. Each customer has his own reflections and sentiments about the job that you did. Positive and negative testimonials should be available on your site in order to deliver a reliable and trustworthy presentation of your works.
Additionally, consider sharing your own case studies that reveal your personal story of starting a freelancing career and moving towards becoming the owner of a small web design agency. People enjoy things like this. Some of your readers may be fellow freelancers looking for the real examples of other web designers who managed to achieve success doing the things they enjoy. Also, case studies can be used to prove the value of your works to the most skeptical clients.
A web design website is more than just a portfolio showcase of your most recent works. That's the online channel through which you can get in touch with your clients and employers. That's why clearly defined contact details are worthy of your special attention. Integrate your site with a contact form. Make the emails address, phone number, and links to social media channels easy to find on the web page. Also, include a couple of calls-to-action in order to encourage more visitors to discover more about your services.
---
---
---
---
Scale Your Business
Sooner or later, there will be a point when you will need to grow your business into something bigger. While working as a freelancer you may reach the expected heights, you will feel the power and ability to handle a small web design studio. Growing your business is an exciting process. It involves serious strategic thinking that will help you transform your one-person business into one with dozens of workers.
There are plenty of small and big things that you need to take into consideration while re-thinking your business model. First, you will need to decide on how to organize work in the team. How many people will it include? What are your goals for the years to come? Is that a team of remote workers or in-house developers that you want to establish?
You may feel lost and miserable at the beginning of your way. Luckily, there are plenty of freelancers like you who managed to build their own profitable online businesses. They are kind to share their insights and experience with the online community. We hope that the following tips will be helpful to you as you decide to scale your own business.
"In addition to building a great website, we use tools to make the process really smooth, we set clear timelines, and always deliver on time. After a project completes, we send hand-written thank you cards, and sometimes even a bottle of wine. These small touches have helped immensely with referrals and clients returning for more work."

Tristan King, Shopify Ninjas.
"The best thing I've done to help grow my business has been simply sharing what I know and teaching others. It was a little counterintuitive at first — it kind of felt like giving away trade secrets — but over time it's positioned me as an expert in the field. Nowadays, clients are often seeking me out specifically because I've helped them or someone they know in the past via a blog post, workshop, or forum comment."

Gavin Ballard, Disco.
"Finding a focus is incredibly important for freelancers. Existing as a specialist rather than a generalist in the microcosm of creative services means that you will accumulate a great deal of valuable knowledge that goes far beyond what's available via any online resource. This means you'll have a better chance of winning projects and delivering stronger, better products in less time."

Natasha Murphy, Nicely Built.
"As simple as it sounds, it's affected every single part of our business. We truly believe our success is tied to the businesses we interact with. If we're making other businesses become better, we're going to see the long-term benefits of this. We're proud to have multiple Shopify clients we have worked with going on seven years now. They know we always give honest answers, bill them fairly, and are quick to respond. Our availability and reliability matter more to our clients than any other aspects of the relationship. If you can build healthy relationships, you can build a healthy freelancing business."

Andrew Johnson, Rehash.
If you think that you are ready for the launch of your own small web design agency, then you are welcome to join the Web-Studio Marathon from TemplateMonster. We will provide you with everything needed to launch a profitable online project in the mere 7 weeks.
You'll learn how to build a website on your own, manage the teamwork, get along with the clients, and sell.
It's FREE!
---
Find Your Clients
People are looking for the expert who can deliver the best online presentation to their own projects. SO, show off your credibility by means of certifications, educational details, work experience, well-known brands that you have partnered with or popular names that ordered web designs from you. All this deals with your website. And what about additional channels of reaching the wider client base?
There are plenty of ways to find more web design customers.
---
Job boards and third-party marketplaces.
For example, TemplateMonster features the Web Design Studios catalog that is available to all customers purchasing digital items in the marketplace. The catalog delivers a rating of all freelancers and studios that have proven their high level of expertise of working with TemplateMonster themes. Thus, people can reach web design studios directly and order the necessary services.
Also, you can join any (or all) of the following platforms in order to gain the wider audience reach. Just make sure that you describe your offers, services, and working experience correctly.
Pitching will help you to reach potential clients in the more personalized way. Emailing and in-person pitching is the go-to approaches to the businesses that cannot be on the phone all the time. While sending out an email to prospective customers, make it as much personal as you can. Address the recipient in person. Make a clear statement about who you are and what kind of services you provide.
According to MindTools, there are 4 basic elements that should be present in the great elevator pitch:
introduce who you are and your objectives;
explain what you do;
identify what makes you unique;
engage with the user by means of a question.
---
---
Attend web design and development conferences
It's not necessarily that you should be invited as a public speaker (though it will help you reach wider audiences much quicker). Communicate with other freelancers and entrepreneurs in person. Conferences are the best places to exchange knowledge, gain new skills, find new partners, as well as receive new orders.
---
Referrals
This is one of the tried-and-true ways of reaching new clientele. The strategy will work for those web design agencies that have already managed to establish their client base and look forward to reaching out to wider audiences. Simply put, this is the word of mouth that works in all industries and drives in new clients. People tend to surround themselves with the like-minded personalities sharing the same interests as they do.
When is the perfect time to ask your client for a referral? There are three schools of thought when it comes to defining the perfect time to ask:
Mid-project (the case when you have provided your client the working prototype of their future website, you've followed the workback schedule, and reached the client on the regular basis).
End of the project (when the project is ready and the client is impressed with the final results that you've presented him with).
Before the start of a new project (when you've completed a project with the client and you are going to plan another one).
The mentioned strategies work differently with different clients. Everything depends on your relationship with a customer. Ask for referral based on the time when your client is the most likely to be satisfied with your work.
---
Social media
One of the best channels to establish better relationships with the existing customers and reaching new clients. While running your social media campaigns it's important to make a perfect balance of commercial, entertaining and educational information, thus letting different types of followers find the data that appeals to them most of all.
---
Whether you are just thinking about trying your hand at web design or it's time to proceed from freelancing to launching your small web design studio, we tried to make the post as informative as possible in order to help you succeed in what you do. Bookmark it for further references. Do not be afraid to make your first step on your way to establishing a small web design studio that will grow into a big venture.
---
TOP 7 Web Design Agency Themes 2018
---
Read Also
The Reason Why 9 out of 10 Web Design Studios Fail Less Than a Year from Start
Web Design And TemplateMonster For A Small And Medium Business
Top Reasons Why You Should Work With Web Design Companies
Top 13 Web Design Agency WordPress Themes In 2018
Top 5 Best Web Design Affiliate Programs