No matter what kind of an online project you run, with a cleverly built SEO campaign you can make your site more findable in the search engines, which will also bring you more traffic and a wider online recognition. Stats show that an average of 80% of all web traffic begins with search engines. So, investing into a masterfully built SEO campaign is a must for every business owner.
Think about the first place to which you refer when you need to find information on the topic that is of the biggest interest to you, a product that you have been long dreaming about or just some source of inspiration for building a new project. Search engines will help you come up with any piece of content imaginable. By means of a keyword, you can reach a number of web pages that offer common or similar items. Which of these pages will you click first? It's clear that the higher a site ranks the more reliable it appears in the eyes of the web users, thus it's more likely to drive more traffic.
Now, let's assume that you run your own online business and strive for growing the public recognition. It's avid that your main goal is being listed on the 1st page of Google search results. How can you achieve that? That's exactly what this ultimate SEO guide is all about.
This Ultimate SEO Guide highlights the following:
---
Ultimate SEO Guide Part 1: Keyword Research
How do I find the right keyword that my competitors don't use and make my website more findable? This is a question that every online business owner asked themselves in the beginning of their career. Keyword research is the foundation of SEO. Without any exaggeration, keywords are similar to a compass that helps you find the right path in your SEO campaign. Mastering the art of finding the right keywords you can also learn your target audience more effectively, which will bring you more customers and put your site out of the competition.
The biggest mistake that contemporary businesses make is choosing keywords relying on their intuition only. Gone are the days when you could only GUESS what keywords and phrases your target audience Might be interested in. The situation is so much different today. In order to choose the right keyword that will take to the top of search results, you can start your keyword research with the identification of the key niche topics that belong to your industry.
---
How to find niche topic?
A niche topic is a specific topic that is of interest to your audience. It is closely related to your industry. It is small enough to be supported by a separate website and commonly optimized by means of low-competition keywords.
The first and the most proven place to come across niche topics is to visit forums that belong to your industry. Just type your "industry name" + "forums" in Google search and you will be introduced to a list of resources where your target audience hangs out.
For example, you are looking for niche topics that belong to Football industry. You enter a respective search request in Google:
Visit any of such forums. You will see that all of them is divided into sections. These are niche topics that you are looking for.
How often do you use Wikipedia? have you ever thought that it is another goldmine to find niche topics? As you reach the online library, enter a broad keyword (e.g. football) in the search bar.
As you navigate to the football page on Wikipedia, you will see a table of contents there. Basically, this is a list of niche topics that you were looking for.
Head or long-tail keywords?
Generally speaking, all keywords can be divided into three major groups:
Head keywords commonly consist of a single word, that's why they are highly competitive and boast loads of search volume.
Body keywords consist 2-3 words. Compared to head keywords, these are characterized by lower search volumes (2,000 monthly searches on average).
Long-tail keywords commonly include 4+ words. These are low competition phrases, which provide the web audience with the most relevant search results.
In order to achieve higher conversion rates and be more findable by the target audience, it's recommended to optimize your content with body and long-tail keywords.
---
How to use Google Keywords Planner tool?
Google Keyword Planner has become one of the most popular and highly demanding tools to search for keywords for online marketing campaigns. Boasting explicit feature sets and frequently updated search data, the tool is absolutely free to use for personal and commercial purposes. It is designed with Google Adwords advertisers in mind. Still, this will hardly be an issue for those of you who receive organic traffic from Google search results mainly.
So, how to use the tool to get suggestions on the proper keywords for your online campaign? Here is a quick step-by-step guide.
In order to use the tool, you will need to create Adwords account or use the existing one.
As soon as you access the admin panel, select Keyword Planner in the Tools tab.
You will be asked to choose from the three main options to search for the right keywords and optimize search volumes. These are:
Search for new keywords using a phrase, website or category.
With the help of this tool, you can find new keywords that are closely related to the seed keywords that you put into the search field.
Product or service field suggests that you enter your seed keyword. Write a phrase containing 103 words, thus you exclude the possibility of being presented with highly competitive suggestions.
Landing page field is intended for Adwords users primarily.
Filling in a product category, you will be introduced to a series of keywords and phrases that are searched within your own industry.
Targeting options allow you to specify what particular location is in the focus of your attention. While specifying negative keywords, you list words and phrases that you don't want to advertise on.
Google Keyword Planner also lets you specify if you are interested in:
high or low-competition keywords;
their monthly search rates;
and suggested bid.
The options to include and exclude specific keywords into the search results will help you to narrow down the list of suggested keyword phrases, thus growing your chances to come up with one that matches your search intentions the most.
Get search volume data and trends.
This feature will come in handy to you when you have already created a list of keywords and want to check their search volume.
The tool allows you to apply bulk actions while entering the entire list of keywords that you want to check or simply uploading an SVG file containing your keywords.
Multiply keyword lists to get new keywords.
Use this tool to generate hundreds to thousands of combinations of keywords that people use to access your content. It takes several groups of keywords and mashes them into multiple combinations, thus providing you with a wider selection of suggestions on user search intentions.
Finally, as you have entered your search queries and set the search setting in all of the aforementioned three tools, you will be taken to the keywords results page. It contains two tabs:
one for keyword ideas,
and another one for ad group ideas.
While most of us focus attention on the former, the latter shouldn't be neglected as well. Ad group ideas can also provide you with great keyword suggestions, which the tab with common keyword ideas can simply miss. As you look through a list of suggested keywords, you can pick the ones that sound more relevant to your niche topic, the ones with high or low competition, check their search volumes, and suggested bids.
---
Where & How to Find Long-tail Keywords?
Apart from Google Keyword Planner tool, there are a number of less-known solutions that will help you to come up with the most appropriate suggestions of long-tail keywords relevant to your own niche topic.
Google is a goldmine of such suggestions. Have you ever noticed a separate section with "Searches related to ... " at the bottom of the search results page? These are suggested long-tail keywords that contain your main keyword and are expanded with its close variations.
Quora is an extremely popular Q&A resource. Similar to a number of forums, Quora will show you the most popular questions from different topics. Such questions can be used as long-tail keywords by themselves.
Google Trends is one of the most helpful online tools that will show you the most popular search queries in your niche before those appear in Google Keyword Planner. One of the best things about this tool is that you can see how popular a specific keyword was over a specific period of time, as well as check out related topics and queries.
By means of forums, you can not only find niche topics that are related to your industry, but also come across loads of suggestions on log-tail keywords. Forums are built in a question-answer style. If there are users posting queries on forums, it's very likely that they will enter similar keywords in Google search.
Soovle free keyword suggestion tool can also come in handy. As you type in a brand keyword in the search field you will be provided with dozens of keyword ideas taken from YouTube, Amazon, Google Suggest, Wikipedia, Ask.com, Yahoo, and Bing.
If the selection of keywords from Soovle isn't enough for you, then you can try UberSuggest. If also uses information from Google Suggest. To use the tool. enter a brad term and click the "suggest" button. You will be introduced to a long list of keyword suggestions that are organized alphabetically.
These are only several of the highlighted tools to come up with the most relevant long-tail keywords in your own business niche. Just Google it to find more.
---
Ultimate SEO Guide Part 2: On-page SEO
On-page SEO deals with every aspect of optimization of individual pages with the purpose to make them rank higher in search results. Talking about on-page SEO we suggest optimizing both content and HTML source code of your site's pages. URL addresses, titles, title tags, meta descriptions, internal and outbound links - all of them deal with on-page SEO optimization.
It goes without saying that every publication that you share on your blog or site should be optimized with a basic keyword, which should appear in the text, its title, meta description*, in alt texts of images, etc. In the main body of your article, the basic keyword should be mentioned 3 times. In order to grow your chances of being reached by the target audience, it's recommended to pick a set of additional keywords that will be also mentioned in the copy.
*Meta description is an HTML attribute containing concise explanations of the contents that a web page includes. It should include 156 symbols maximum.
That's only some general data. Now, let's take a closer look at how to optimize all of these elements the right way.
URL Address
Let's talk about the proper page optimization on the example of this article. The basic keyword that we have chosen for this publication is "SEO guide 2017". While thinking about the URL address of your page, make sure that it is recognizable and easy-to-read. Avoid ugly URLs mixing different words together. Make them readable and keyword rich.
For example, you can optimize the page URL with your seed keyword only. Thus, you write your domain name "slash" your keyword:
"https://monsterspost.com/seo-guide-2017/"
Page/Post Title
Adding the focus keyword to the page/post title is one of the most important SEO factors. Place the focus keyword closer to the beginning of the title, thus your page will attain more weight in search engines.
"SEO Hacks Guide 2017. Bookmark for Further Reference"
Adding such modifiers as 2017, guide, best, review, etc. helps your page rank for long-tail version of the seed keyword.
Use focus keyword in <h2> tag
Your text is likely to include subheadings, which enhance the content readability and scannability manifolds. So, a pro advice is to wrap a focus keyword into one <h2> tag.
Use focus keyword in the beginning of your copy
For a higher ranking of your page in search results, your focus keyword should appear in the first 100 words of your article.
Use the power of media content
Adding images and videos to your page you make your content look more appealing to the target audience, which reduces your site's bounce rates.
Optimize images
In addition to simply uploading your content with images, take care of their proper optimization. Use the focus keyword in the file names (Alt texts).
Use Internal and Outbound Links
Make sure that your page includes an average of 2-3 internal links (Wikipedia makes use of this technique smartly) and several outbound links guiding the web users to relevant content. In such a way, Google will figure out the topic of your page and make your online resource outrank competitors.
Use the power of social media
Enhance your publications with social media buttons, which make it far easier for the web community to spread the word about your publications, thus driving more public attention to every piece of data shared.
One more pro tip is to write long posts instead of stuffing your site with brief publications. Make it a rule of thumb to post articles that are 2,000 words long, on average. It goes without saying that your content should look equally well on the screens of all sizes. Mobile-friendly designs rank higher in search engines, thus making your web project more outstanding.
Page loading speeds also matter. 3/4 of the web surfers won't get back to your site if it takes too long to load all data. A 3-seconds wait is equal to eternity in the highly competitive contemporary world. So, a pro tip is to make your site quick-to-load and flawless-to-perform on smaller screens.
---
Ultimate SEO Guide Part 3: Off-page SEO
Optimizing your web pages, you need to take care not only of the things that are happening on your site but also other factors in the world outside of your web page. What we want to deliver at this particular point is that together with the proper on-page SEO optimization, you need to take care of off-page SEO hacks.
Thanks to off-page SEO, Google will learn what other online resources think about your business. If optimizing on-page SEO may take you a couple of days, off-page SEO optimization may take you months to years of spider work.
It's increasingly important for the search engines to see what trustworthy sites think of you. Having several popular and reliable web pages referring to your content, you automatically gain a more reputable look on the web. Sharing well-written marketing texts and describing your products/solutions on your own is good. However, it is twice more effective to be recommended by a number of popular names in your industry.
While implementing off-page SEO tactics, you grow your chances of making search engines display content that turns out to be the most relevant to the web users' search intentions. So, what are the key must-follow off-page SEO hacks? Here are the most effective factors to consider.
Backlinks
These are tremendously valuable for search engines. By means of backlinks to your site, Google search algorithm realizes that your web page is reliable and it can be safely recommended for the web surfers. When someone links to your site, there are several tips to follow.
Text should be relevant. Whenever a user attached a link to a piece of content, the anchor text should bear some kind of an explanation of what will happen as a person follows that link, what exactly will he find out. We've got used to putting such neutral phrases as "click here" or "see more" in the anchor text. However, such vague copies don't help your site's SEO as much as you wish. A pro tip is adding a link to a word/phrase that describes the content it's being linked to.
For example:
Instead of using a neutral "follow this link" phase in a sentence: "Follow this link to find out more details about the proven off-page SEO hacks." you can write something more specific:
"Off-page SEO hacks guarantee higher page rank in Google search results."
So, what are the ways to drive more backlinks to your site? Here are several of the most proven strategies that you can opt for.
Build Social Media Profiles
Social media is a great place to start sending links back to your official web page. With millions of people hanging out online, searching either for fun or educational content, such popular platforms as Facebook, Twitter, YouTube, LinkedIn, etc. will help you drive extra user attention to your site.
Blogging
In addition to running your own blog, you can write guest posts on other popular online resources in your niche. As you share your content on other blogs, you can also insert relevant links to the official page of your site or other publications from your own blog, which are closely related to the things that you are talking about.
Linkframing
Simply put, this is the procedure of acquiring a series of backlinks. This is a technique that may either bring you higher search rankings or simply put you to the risk of being panelized by the search engines. Unlike linkframing, search engine marketing is a legitimate way of boosting your site's position in search engines.
---
Ultimate SEO Guide Part 4: eCommerce SEO
Similar to the optimization of blogs and business sites, eCommerce SEO optimization begins with a keyword research. This is the primary, basic and most important part of your online campaign. Picking wrong keywords will make all efforts of getting the top of search results go in vain. This is when the tips and step-by-step instructions that we discussed in the first chapter of this post will come in handy. Google Keyword Planner and other tools for coming across the right words and phrases that can bring you loads of traffic will be useful.
As soon as you come up with a list of keywords for optimizing your site's page, run a deep research of your competitors. A free MOZ toolbar will help you find answers to the following questions:
What keywords do your competitors use in their online strategies?
What are their Page Authority and ranking stats?
What are their main sources of traffic?
You can also take a look at the product hierarchy on the top-rating sites in your niches. The areas that are worthy of special attention at:
popular products from each category;
top-rated products;
related items;
recently viewed items.
As you have an idea of how the top-ranking sites from your industry organize their online structure, you can learn from their example and apply some techniques to your own web resource. Run A/B tests to see how popular those will be among your audience. If you are not interested in applying some deep navigation structures to your own site, just leave it alone and opt for the navigation patterns that are in demand among your audience.
Audit your site
When it comes to auditing your site, there are two key stages that you need to consider.
The first one is determining your site errors. In order to come across the errors, redirects, duplicate content, missing header tags, etc. you can make use of a free tool dubbed Screaming Frog. This is a website "spider" that will scan all links, images, CSS, apps, and script, and reveal explicit data on the top errors that should be fixed. These include:
Duplicate content, meta titles and descriptions;
404 page redirect to the actual content;
Changing 302 redirects to 301.
The second step that you need to take is detecting the speed at which your site loads. Every second matters in the highly competitive contemporary world. 40% of online visitors will abandon pages that need more than 3 seconds to load. Customers are more likely to abandon slowly loading sites and refer to speedy web resources. So, whenever you detect that your site has gone slow, opt for any of the following techniques to make it speedy:
reduce image and file sizes;
purchase more server space;
opt for a different CMS (for example, when choosing between Magento and WooCommerce, the latter is generally accepted to be a speedier alternative).
Internal Linking
Internal linking is all about linking certain pages of your site with other pages of your web resource. By means of internal lining, you establish your own anchor text, which should help you rank for your top keywords.
The pro tip is not to overdo with internal linking, otherwise, your actions will be treated as suspicious by Google search algorithm. Don't pack all of your pages with internal links. Do this sparingly. As soon as you are done, create and submit a sitemap to Google. In such a way, the search engine can crawl your site and index each page.
Mobile-friendly Site
You don't need to be a SEO guru in order to understand the real value of making your site mobile friendly. This is especially important for eCommerce web projects. Stats show that an average of 20% of consumers make purchases from the screens of their smartphones (18% of men and 22% of women to be more precise).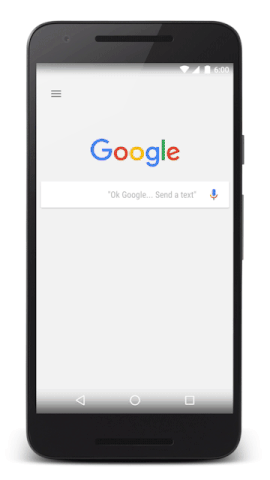 Gone are the days when companies needed to create separate mobile versions of their sites. In addition to involving extra expenses, time and effort, the latter often resulted in online businesses spreading duplicated content on the web. As you already know, this causes SEO issues and affects Google's algorithm for a site's ranking.
Responsive websites let you avoid most of these problems. They are designed to match any screen size. They also free you from the necessity to upload duplicated content on the web over and over again.
Social Media Options Integration
An eCommerce site would be incomplete without the integration of the popular social media options. Having lots of social signals added to your site's pages tells Google that web users find a website and a brand standing behind it useful. By simply adding social media buttons to your products, homepages, and blog posts, you can keep on growing your social signals.
Running official, branded social media profiles makes it far more effective to build social presence and boost word of mouth. As a result, you will gain more customer engagements, links, mentions, etc.
Client Reviews
88% of online shoppers read reviews of fellow buyers before making the final buying decision. Displaying user reviews on your eCommerce site you can boost conversion rates by 14-76%.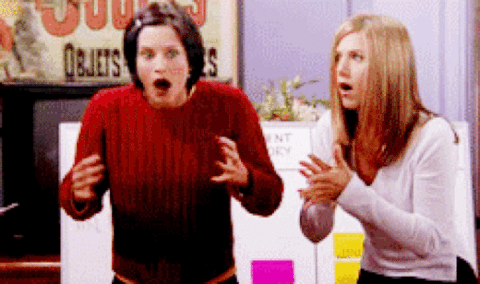 In addition to growing your site's conversion rates, customer reviews can impact your SEO positively. Reviews are unique, frequently uploaded content, which Google loves to see.
Blog Integration
You could have noticed that all eCommerce themes from TemplateMonster feature blog integration, and it's clear why. By means of blog posts, it gets so much easier to optimize your pages with the right keywords that you couldn't apply to the rest of the pages of your eCommerce site.
When creating content for your blog, the pro tip to remember is making it highly relevant to your business niche. Unless your content brings any value to the target audience or it's simply stuffed with keywords, you will hardly ever reach the desired top rankings in search results. For example, if you run a sportswear eCommerce site, provide tips on how to select the perfect piece of garment for different kinds of sports, how to take care of sports shoes, provide tips on the latest trends from the sports industry, etc.
Link-building
Having a number of reputable sites referring to your own page will make you appear more reliable for Google search algorithm. Just like it was mentioned earlier in our Ultimate SEO guide, offer high-quality guest posts to other popular names in your business niche, create an interactive infographic, provide quotes for engaging stories, etc.
Having your eCommerce SEO done right you boost your chances of gaining a wider public reach, as well as generating loads of more sales. Make Google love the way you optimize your site's SEO, and success will follow.
---
Ultimate SEO Guide Part 5: SEO Copywriting Hacks
Do you think that you are a good copywriter? Do you know SEO fundamentals? Now, let's imagine that you could mix both skills and show your true SEO copywriting superpower to the world.
Eager to dig deeper into details?
Here are the 7 must-follow hacks.
Use Bucket Brigades, i.e. words and phrases that make people stay on your page.
When surfing the web in search of the necessary piece of data and sticking around your web resource, people will either stay on the page to read it up to the end or leave in a matter of seconds. The longer a user stays on your page, the higher Google ranking it attains in search results. In order to keep web users engaged, there is a pro tip to use Bucket Brigades.
Originally, these were words that old-school copywriters used in their sales letters. Now, these are words/phrases/questions that are added to the places where people are likely to hit the "back" button. For example, you can add them to the intro of your post or in the middle of your content.
Some of the tried-and-true Bucket Brigade classic expressions are:
Now:
What's the bottom line?
Want to dig deeper into details?
Here's the deal:
This is crazy:
Use LSI keywords, i.e. words that are synonymous and closely related to what your pages are all about.
While writing these on your site's pages, you make it clearer for Google to understand the specification of your content, thus introducing the web users to the pages that are the most relevant to their search intentions.
Thus, if you run a sports-related site, use such LSI keywords as "women sports outfit store", making it avid for the search giant and online community to realize whether your site matches their search intentions.
Wherever you come up with a technique, approach, strategy or whatsoever that nobody else ever spoke about, slap a branded name on it. This will result in loads of organic traffic o your own web resource.
For example, if you search the web for "Power drag-and-drop-page builder", you will come across TemplateMonster page at the top of Google search results (since this is our custom-made page builder developed for WordPress themes specifically).
If you run an eCommerce site and offer products that can be also found on Amazon, then it may be quite an issue to hit the top of search results. However, do not think that your online campaign is doomed for failure. Opt for long-tail keywords instead.
How can you find the right ones?
Here is a pro tip:
Go to Amazon and start typing the products that you sell in the search panel, but do not hit 'enter'. See a list of suggestion that will appear in a drop-down panel. Scan through those suggestions, pick any long-tail keyword and Google it. Check whether the 1st page for a long-tail keyword is less competitive than the one that you have chosen. As a rule, Amazon-inspired long-tail keywords convert great. So, you may go ahead and optimize your copy with the chosen keyword phrase.
Write engaging sub-headings.
We all know that sub-headings make it far easier to scan through a copy and come across the necessary piece of content. However, a common mistake that copywriters keep on repeating over and over again is making sub-headings dull and boring. Thus, instead of putting a "Keyword" in the <h2> tag, think about writing something more intriguing like "Use Long-tail Keywords to Boost Conversions by 200%".
These will bring you loads of more traffic rather than a 25-30 words long page title. The modifiers we are talking about include:
How to
Guide
Tips
Round-up
Checklist
Easy
Fast, etc.
Adding them to the title of your page you expand your online reach automatically, boosting your chances of being accessed by a wider target audience.
LSI keywords (which we were discussing earlier in this post) will bring loads of organic traffic to both eCommerce and business sites.
With their help, you can make your content easier to understand for both the search engine and the web users.
Make use of these copywriting SEO hacks when optimizing your content. Applied to blog posts, site pages, product pages, and categories will make your content more findable on the web.
---
Final Thoughts
Following tips highlighted in this Ultimate SEO guide, you will be able to boost traffic, improve search rankings, and make the content of your blog, business and eCommerce site more appealing to the target audience and search engines.
Think outside the box, apply techniques that your competitors are missing out, and may your site reach the top of search rankings.

SEO audit by TemplateMonster Service Center
Do you need your website be visible to your target audience in search engines and you don't know where to start? SEO audit is the first step to creating an online marketing strategy that really works. You will get the analysis and guidelines on how to implement the given recommendations within your website.