Diners are modern critics. I guess I will not surprise anyone saying that most of us check out restaurant ratings & reviews sites before making the final decision where to dine out. The same deals with making online purchases, choosing a cinema where to watch a new movie, and so on and so forth.
If you manage your own restaurant or work in the food-related industry, you should know how tough the competition has become over the last years. Cooking delicious meals isn't enough anymore. You need to become a marketing specialist who engages with the audience, creates a brand image, listens and hears the feedback of the diners, etc.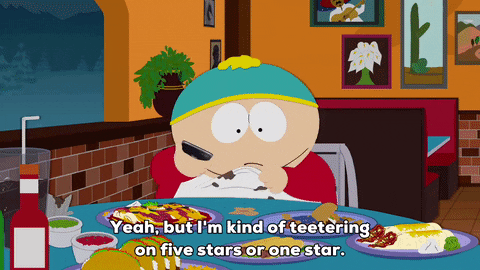 What influences your decision-making? Are those ratings and reviews? The value these bring to online business is incomparable. Based on my own experience, reviews are the first thing that I take into consideration when making an online purchase, booking cinema tickets, deciding whether I want to spend hundreds of bucks on a specific tour, and choosing a place to dine out, of course. Rankings are of tremendous importance. Just take a look at the following stats.
According to a study run by a Harvard Business school, a 1-star restaurant ranking increase on Yelp resulted in a generous 9% income growth.
A 0,5-star growth on the 5-star Yelp rating makes it 30% to 49% more likely that a restaurant will sell out all seats during the busiest hours.
About 60% of diners in the US say they will avoid eating out in a restaurant that has bad reviews or poor rankings.
68% of the US restaurant owners follow and manage reviews on the top reviews sites.
---
Top Restaurant Reviews Sites
If you want to get started with your cafe or restaurant business, you need to know the top restaurant reviews & ratings sites that are in the biggest demand among diners and competitors. You can claim your business profile on any (or all) of the below-listed resources and enjoy the benefits it will bring to you.
The site has a broad range of business categories. Restaurants, cafes, bars, and other places to dine out are also featured there. In fact, Yelp has become the first place to discover the popularity and the quality of services provided by a particular establishment before you decide whether it's worth a visit.
Google search has become a trusted assistant of millions of people worldwide. It will give you an answer to literally any question possible. It will show you the right destination to follow. With Google, you can discover what business you can trust and what services to try. This is also one of the most powerful restaurant discovery engines. Due to the availability of such services as Google+, Google Maps, Google Local, and Google Search, it connects millions of hungry diners with local businesses. Google allows you to create your own business listing at Google My Business Page.
This is a recommendations and reviews site intended to help people find local businesses and necessary services online. Yahoo! Local will display search results on a map and display Yelp stats and reviews on its business pages.
This is the first site that travelers refer to when searching for the best place to stay on vacation. Alongside with an explicit list of hotels and motels, the site collects recommendations of the world's best places to dine out. Multiple-category restaurant rankings will help you with the decision-making, whereas an integrated reservation form allows you to book a table straight away.
The site will help you run a localized search of places where to dine out, hang out, do shopping, etc. This is a preferred option for more than 50 million users worldwide. This is a place where you can read reviews and recommendations, as well as connect with your customers.
Other popular restaurant ratings & reviews sites that restaurant owners can track include:
If you want to make your business findable on these web resources, there are several tips that you need to take into account to appeal to a wider audience.
Provide as much specific information about your business as possible.
Keep all data up-to-date.
Menu information should be as detailed and captivating as possible. Whenever you run promo campaign or add a new dish to the menu, do not forget to mention that on the chosen site.
Do not leave a single review without proper attention. Show you that you care about every client. Listen to every customer, and improve your business based on their reflections.
---
How to Build a Restaurant Reviews Site
Start with a Social Media account. You may choose any platform that comes to your liking (MonsterPost recommends Twitter and Facebook for such purposes).
Buy or build a multi-user website.
Start building a social media community via foodie blogs, social media groups, relevant hashtags, and popular accounts of restaurants in your niche.
Encourage your visitors to share their experiences, ratings, etc. on your site.
Quote Google and Yelp reviews for credibility.
Scale by building an app that integrates with Yelp, Local Search results, and/or Google Maps.
---
How Much Does It Cost to Build a Ratings & Review Site?
If you decide to build a multi-user site on your own, you need to know what kind of expenses it will include. We have created a quick checklist with approximate costs that each step will include. So, let's count.
Preparation stage:
Register a domain name. At domain.com it's free when a hosting plan is purchased.
Choose a hosting plan ($1.99-$3.75 per month).
Next, you need to decide if you want to build your site with the help of a ready-made template or get a custom design. As you understand, expenses for both options vary significantly.
If you prefer a custom-made site, than you can opt for the following options:
If you decide to build a site on the basis of a ready-made theme, you need to pick a CMS first, find a website template that matches your requirements, and decide who will get installation and customization job done for you.
WordPress:
Joomla:
Drupal:
PrestaShop:
Magento:
Basic Magento Website Cost: $20,000.00- $42,000.00.
Custom Magento Website Cost: $42,000.00 – $100,000.00 and Up.
Hosting Price - $49.00/mo.
WooCommerce:
Development Price - $10,000 and $20,000 for SMALL to MEDIUM eCommerce websites.
Hosting Price - Prices for different products vary, but Bluehost does offer partial usage of preinstalled Woo software for only $11.00 per month (alternative - Pressable $25.00 p/m.)
OpenCart:
Shopify:
Another solution that you can opt for is a WYSIWYG Builder. Their huge variety allow you to come up with an optimal solution for your web project in a short run. The most popular ones are:
Wix - €4.08-24.92/mo.
Weebly - € 7.0-23/mo.
Squarespace - starts at € 11.00/mo.
MotoCMS - provided by Bluehost at $3.95 or animation hosting for $49.00 yearly.
WebFlow - $0-78.00/mo.
---
Marketing Stage
SEO optimization.

Hiring or professional or studio will cost no less than $200 and could go up to thousands. You can also refer to Fiverr (mostly starting at $5 for 5 words), Upwork ($9-16 are the low rates), and Taskarmy ($12 per hour, or $200-600 monthly).

Hire freelance content writers: Fiverr ($5 per article), Upwork (most bill an hourly wage around $7-8), Taskarmy ($10-$15).
Purchase content (ghostwriting): Constant-content.com ($30-$60 per article).
Professional content marketers (outsourcing): contently.com (prices are not posted online, upon further investigation $275 is expected), freelancer.com ($30-$750 per project).
Content Promotion: quuu.co ($0-10/mo), outbrain (calculated depending on threshold, prices not listed unless and enquiry is made), taboola.com (costs per click 0.02.)
---
Advertising Stage
Average AdWords campaign - cost per click (no click no fee) budget must be at least $10 per day.
Average AdSense campaign - determined by advertiser.
Facebook Adverts - cost per click - 27 cents in the US.
Instagram Ads - depends on the campaign.
Twitter ads - promoted tweets $0.5-$4 per engagement promoted accounts $0.5-$4 per engagement promoted trends $200 000 per day.
Promoted pins - average CPC was $0.54 with average 11-16 engagements per Pin.
---
UX Optimization Stage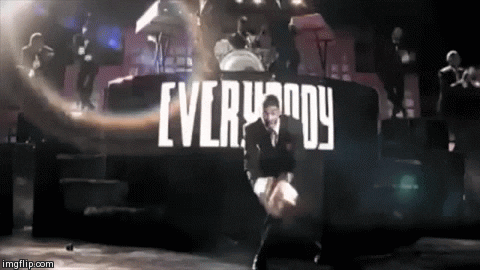 Here we go. Even though Google and Yelp dominate in the niche, there are still plenty of opportunities for websites dedicated to either one specific location or one specific type of food or cuisine. If you want to join the industry, make use of the aforementioned estimates.
Decide on the platform/CMS you'd like to get started with your online project, optimize, promote it, and may the entire web community refer to you as a trusted and reliable restaurant reviews & ratings site.