Hi, guys! Do you know that one of the most effective business approaches is to give more than expected?
Yes, you can write it down in your notebook. That was a free advice especially for you!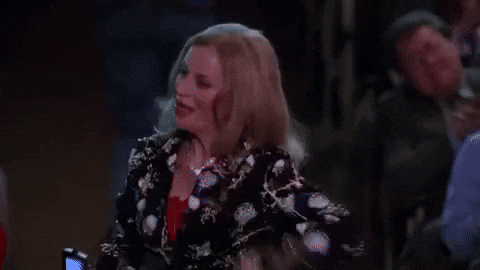 Of course, TemplateMonster has high-quality themes with fair pricing and great support service. But in today's world, nobody will be surprised with that.
To provide our clients with a special treatment we make special offers and give them a chance to try out our items for free. What do you think about it? Tell us your thoughts in the comments below.
I personally think that a client has to have an opportunity to try a product of any kind, whether it's a physical or a digital one.
Now, it's time to get to the point. Probably, you have clicked on this post, because you have a dream to launch a fashion site. But you are not ready to spend a fortune on it.
And you don't need to! Specifically for those, who are involved in the modeling industry, we have released a free WordPress theme for trial purposes.
So, what do you think? Can you actually try to build a modeling site for free?
Let's behold Catwalk in its true beauty!
---
---
As a rule, models WordPress theme are centered around the image. It's more informative and much more important for a portfolio of any kind.
Creators express themselves through photography, each picture has a message, it delivers a person's perspective on things for an ultimate consumer.
That's why a perfect theme should be minimalist and tasteful. It's just a wrapping, it should highlight the content and be coherent with it.
---
---
As a creator myself, I like to have a possibility of reusing the theme, that's why I opt for GPL templates.
Developers claim that buying a theme will save you money and time, rather than building the website from scratch. In terms of time I agree, I was able to launch a website in few hours. But truly top notch ready-made designs can be expensive, I try not to buy a theme straight after the release and wait for a special offer or discount.
It goes without saying that a template should be cross-browser compatible, SEO-friendly and responsive. Thus, it will provide for a decent promotion and smooth visitor experience.
Responsive, well-documented, SEO-friendly and fully editable Catwalk - Fashion Modeling Agency Responsive WordPress Theme comes with visual page builder, where you can easily edit and create your own layouts.
---
---
Also, this theme has GPL license and you can use for a number of projects. In addition, it is packed with useful plugins for an enhanced functionality of your site.
---
---
Want to spice up your online presence with stunning images? Here are two options:
You buy Finest Stock Images Set for only $19
---
---
---
What are you waiting for?
Hurry da fuck up! Don't let a dream opportunity to slip away from you! Download this freebie and behold an all-winning modeling website for an absolute free! And also, don't forget to check our WordPress model portfolio theme.
---
Don't miss out these all-time favourites