How can website design help increase revenue? Anyone who has been on the Internet for long enough will remember some of the early sites. Website design was an amateurish pursuit.
So what do website owners need?
What should they look at if they want their WordPress website to produce more visitors and make more sales?
What help can good website design offer? Let's look at a few key factors.
---
Quality Traffic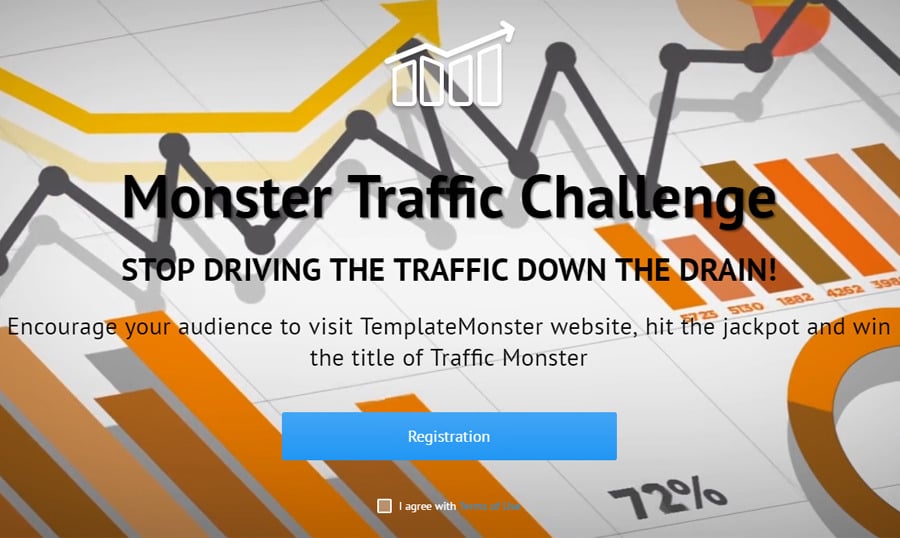 Running a website is not like train spotting, or collecting car numbers. It's about quality and not quantity.
Yes, it's very satisfying to know that 1,000 people visited your site yesterday, but the only metric that matters is: how many of them bought anything?
If the answer is either "none" or "not enough," then who cares about the large traffic volume?
You had plenty of traffic, but its quality was poor. In the rest of this article, we'll look at aspects of web design and marketing tricks that can help pump up your sales.
---
Landing Page(s)
A website can have one landing page or a bunch of.
Its main goal is to collect the data about your visitors and to catch the latter's eyes, so that they make the right actions – register or buy something.
Your landing page should reflect your site's design – using the same color scheme, fonts, text spacing, etc. Making the landing page as your homepage is usually wrong.
Do not forget about A/B testing, it will help you to analyze the structure of your website with a goal to increase the sales.
To direct the visitors to your Landing page, you use adverts, social media, links in emails. Whatever works. That's why it's so important to have your Landing page specially constructed to satisfy people who visited it in comparison with what they saw before.
If the ad was for a special offer, add that special offer on the landing page. And spend time on designing it.
A good landing page:
Is short and to the point, but delivers the message.
Attends to the biggest reason for not buying online: lack of trust. Get trustworthy elements into your landing page.
Uses links and navigational aids to funnel the visitor towards the purchasing point and nowhere else.
Contains good copy.
---
Why Good Sales Copy Matters?
Good website design won't do the job on its own. Since those early days we've mentioned, people got used to high standards. Not just in the way the website looks, but in what it talks. If you are not a professional writer, get your copy written by someone who can create it.
A Pro will understand SEO (the triggers that get search engines to highlight your site) and will write with enough pizzazz to make people read it to the end.
He will also know how to lead the visitor from landing page to checkout. Never underestimate the value of high-quality copy.
KeywordXP Pro is a useful keyword analysis tool. It gives you keywords along with suggested phrases and long-tail keywords which people search for. It can help you outrank your competition.
---
Testing Your Prices
If your price is too high, you don't get any sales; if your price is too low, you leave money on the table.
You need to track your competitor's prices. Customers always compare prices when making a final choice. No matter if you consider your product to be of the best quality.
When it's done – state a reasonable price level without incurring a loss in the business.
If you want to lure customers to your website and make some promos, you need to give them a slam-dunk deal that they can't resist.
---
Never Forget the CTAs
A CTA is a "Call to Action." It tells people what you want them to do, and gives them a link to enable them to do it. Now, it's easy to think that they will know what you want them to do. You've taken care of the website design. You've told them what the offer is all about. You think that's enough?
No, it's not. One of the things that mark out good salespeople from the mass is their understanding that the most common reason for not getting the order is: you didn't ask for it.
A good sales process (and that's what good website design creates) takes the prospect from the search results page to the checkout.
There's a point in every campaign where the prospect is ready to buy. If you don't recognize that that point has arrived, and ask for the order, the moment may pass. When your sales campaign is conducted online, you can't look into the prospect's eyes. So, you may not know that the magic moment has arrived.
---
Keep the Cart and Checkout Simple
Suppose, 5 out of every 100 visitors buy something. That's a conversion rate of 5%.
Just for the moment, though, suppose you could increase the number of buyers out of that hundred-visitor sample from 5 to 6. Your conversion rate has just gone up from 5% to 6% which is only a 1% increase.
Too many online shopping carts and checkouts are too complicated. If anyone has clicked through to this point, they are ready to buy. If they leave without buying, the failure is not theirs. It's yours. It's a web design fault. Make sure there are as few obstacles as possible in the way of completing the purchase.
Have all the information they may need right there at the point of purchase, so there's no need to click away while looking for something. If you have a separate T and C (terms and conditions) page, have it open separately without taking the visitor away from checkout.
There's a lot of other things you need to know (like not having them reach this point only to discover that you charge for delivery). For today, just make sure that everything is as simple as it possibly can be.
---
Referrals and Long-time Customers
When we talked about the CTA, we've mentioned something that every good salesperson knows. Here's something else that every good salesperson knows: that the person most likely to buy from you today is the person who bought from you in the past. And this may amaze you – that is true, even if the existing customer did not have the best possible experience last time. So nurture your return customers.
But how can you do that if you don't know who they are? You did make sure you got – at the very least – the email address for every customer who bought from you? If you didn't, you could take 10 minutes on the naughty step, right now. But you did. Didn't you?
Have a special landing page just for those customers, and send them regular emails (but not so often as to offend) with special offers that are only on that landing page. And make it clear that that's what you've done: that you're rewarding existing customers with an offer no one else can enjoy.
Building your repeat business with individual customers gets your revenue up and your costs down.
You must also provide a way for existing customers to refer others to you. One reason why that is so important is the question of trust we've already mentioned. Someone receiving a recommendation from a friend is far more likely to be ready to believe you. A good way to go about this is to provide some reward for referrals.
---
What's the Competition Doing?
If you have a shopfront, then you go and look from time to time at competitors' shopfronts. Every shopkeeper has done that since the eighteenth century. In fact, they were probably doing it in ancient Greece. So why would you not check out competitors' websites? Especially if you know that they are doing better than you are.
Take a look. See if you can identify what it is that brings customers to them. Online plagiarism is the kiss of death – the search engines hate it, and they penalize you for it – but you can borrow web design hints. There's no copyright in good ideas.
---
Webinars are extremely popular for a good reason. If there is anything that is not of maximum simplicity about your product or service, a webinar gives you the opportunity to explain it to people.
Ask yourself: who is more likely to buy from you? The person who doesn't understand what you are offering? Or the person who does?
Take some time constructing your webinar. You can use this as a way to build trust as well as to convey information. Videos are good. Examples are good.
Some plug-ins will help you put all this together because everything we have said about web design also applies to webinars: you want the most professional appearance you can get. Never forget that the Web is a great leveler. It allows the one-man band to compete on equal terms with the multinational employing a hundred thousand people. But only if you use it right.
---
Don't miss out these all-time favourites