Зsychology resume. Every year gives a large number of graduates worldwide. Unemployment rates rise and affect the whole world. This is exactly what happens in the world of psychology. Even though our modern world has many professional opportunities, which are becoming more diverse, it is not so easy to create the jobs necessary for the employment of graduates.
It may sound ironic, but psychologists do not always know how to make their candidacy attractive to spectators. Although psychology concerns actions and ways of perceiving the world of people.
Fortunately, there are always ways to maximize our capabilities to highlight our candidacy in the form of resumes on paper or in digital format.
In this article, I will tell you about useful tips in creating a resume for a psychologist and show you some examples.
---
Essential Tips to Create an Efficient Psychology Resume
Some of these rules on how to compile curricula vitae are practically universal and serve any profession, while others are more specific. In fact, the most common of them you can find in this article: "Create A Killer Resumé: A Guide With Examples."
As for tips on compiling a resume for a psychology specialist, here are the keys to consider:
1. Clear and consistent structure
A resume cannot be simply accumulated self-information. Even if this information is well filtered and fully corresponds to the goal that we set.
That's why its structure should be:
clear,
showing data of each type together and in its own section
creating hierarchies within each category,
placing the most relevant information at the beginning.
Thus, the contact information should be very close to the name. These elements allow us to identify and contact us. While academic and working experience should be separated and go in reverse chronological order (starting from the latest job positions).
---
2. Choose priorities: training or work experience
If the information at the start of the resume does not convince HR or recruiters, it is likely that they will not continue reading. That is why it is so important to put in the beginning what we most emphasize.
Establishing an order in which work and academic experience appear, you must first place the section which you find more important.
For example, if a student is looking for a place of practice, he should write first a university degree and the courses that have been taken. Such a structure will be a good option since their work-life in the chosen field of work is likely to be very short or even zero.
---
3. Indicate your key features and specialty areas
Psychology has many branches, and there are few relationships between some of them. Therefore, it would be good to specify your profile. So, we will maximize results by eliminating the ambiguities and from the very beginning clarifying what we dedicate ourselves to or want to devote ourselves to.
For this, first of all, we need to indicate whether we are dedicated to research or intervention about individuals or groups. This means that if we recently collaborated with the investigation, despite the fact that we are mainly engaged in psychotherapy, then it is worth including this cooperation in a separate section below our experience information.
Once this is done, you should do the same with your selected area.
---
4. Include courses in your psychology resume
Psychology is a very young discipline. Between this and the fact that a lot of research is carried out in this area every year, constant training is very necessary so as not to become unclaimed.
When it comes to writing a resume to apply for a position in psychology or related fields, this means that you don't need to have any difficulty adding the courses and seminars you have completed. They not only information about our skills and knowledge but also show the philosophy of continuous learning that you need. And yes, free courses are also welcome: many of them are very good quality.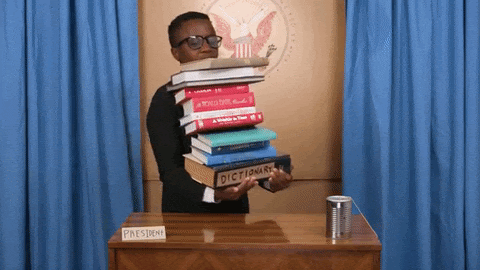 Now, Do I need to include all of these additional courses in my resume?
It depends on how much have you finished (for example, less than 3). You can mention all of them without problems. But if there are more of them, it's better that we filter and place only those that, in our opinion, is more related to the chosen work. Because a long list of seminars and workshops may give the impression that you want to exaggerate your knowledge and experience.
---
5. Don't forget about publications and references
Almost all psychologists understand that it is good (and sometimes necessary) to include the names of the publications in which they participated, whether journal articles or books. However, many specialists don't take to account to mention it.
This last point is important because those people who have a small website or a personal blog may be surprised that they mentioned them in some digital media and on paper using the information they published.
In fact, such situations are not uncommon. Many journalists seek to substantiate the issues addressed in their texts with the opinions of professionals in this field. And sometimes instead of referring to the source, they simply quote without warning. So, creating a blog can be a useful idea for you as a professional too.
---
How to Create a Cover Letter for Psychology resume?
A cover letter sample can play an important role in the recruitment process. The letter will draw attention to your candidacy, provided that it is correctly composed. A cover letter, like a resume, has its own structure.
Greetings and address "Hello, Mr. Jones. My name is ..."
Introduction "I have pleasure in applying for the advertised position, as…"
Basic information. This part of the letter contains information about experience, education, professional skills, and achievements. In fact, the cover letter is a summary of the resume. However, here the applicant has the right to indicate only the most advantageous information to attract the attention of the recruiter to his resume.
To attract attention. Here it is necessary to interest the recruiter. This may be a few words about your ideas, desires for professional development, ambitions, and also the answer to the question "Why should we hire you?".
---
Psychology Resumes Examples
Resume #1
Resume #2
Resume#3
---
Best Templates to Create Psychology Resume
Your resume is the only chance to make a favorable first impression on a recruiter before an interview.
Many neglect the need to create a professional resume, focusing entirely on preparing for an interview. However, simply listing skills, experience, education, and describing achievements in a regular Word document is not enough now.
A professional, stylish and attractive solution is what will help you quickly arrange your CV in the right way. Beautiful resume templates do a good job of this. You can create a resume in Photoshop by yourself or pick one of the ready-made templates for you.
Here is my list of best psychology resume templates for you.
Psychology Resume Templates Table
| | | | |
| --- | --- | --- | --- |
| psychology resume Template Name | Price | Theme Provider | Bonus |
| Gariel Masarena Resume Template | $10 | RESUMEINVENTOR | Cover letter, Support, 4 formats |
| Robert Anthoni Clean Resume Template | $17 | WHITEGRAPHIC | Cover letter, icons pack |
| Kolkarane Modern Resume Template | $9 | ARTSTYLE | Cover letter, 3 color versions |
| Markim Smith Modern Resume Template | $9 | ARTSTYLE | Business card, Cover letter, 2 color versions |
| Kevin Albartes Modern Resume Template | $10 | ARTSTYLE | Cover letter, 3 color versions |
| Monson Hartoblish Modern Resume Template | $9 | ARTSTYLE | 2 color versions |
| Garret Henderson Resume Template | $10 | RESUMEINTVENTOR | Cover letter, Reference page, 4 formats |
| Leo Resume Template | $10 | RESUMEINTVENTOR | Cover letter, 4 formats |
| Zackary Resume Template | $10 | RESUMEDEVISER | Cover letter, Help file, and support file |
| Bundle Resume Template | $10 | RESUMEDEVISER | 4 Templates, Help file, and support file |
---
Most Popular FAQ
WHAT IS IN A GREAT RESUME?
There is no such definition as a good resume. All you need is to tell a necessary minimum. The most important thing is not to create a bad resume.
WHAT IS THE BEST RESUME FORMAT?
The best resume format is reverse chronological one. It's also the simplest resume format and it usually shows only actual information and skills.
WHAT MAKES A RESUME BAD?
A bad resume is a resume with poor formatting. It means not readable small font, redundant information, not chronological data, too much information in general. Also, a bad impression can make grammar mistakes and an informal photo.
WHAT IS THE OBJECTIVE OF A PSYCHOLOGIST?
Usually, a psychologist's goal is to study and treat people who have emotional difficulties or mental illnesses. Here you can mention such information as:
- your skills and job experience,
- counseling,
- expertise in diagnosing, etc.
For instance, you can tell that you are providing support to patients who are going through intra-and inter-personal, and psychological struggles.
---
Read Also
How to Create a Perfect Resume: Ultimate Course
What Your Resume Should Look Like
How to Create the Perfect Creative Director Resume