I frequently hear the phrase "web design aesthetics", moreover I often write that these or those, say, design WordPress templates are aesthetically appealing. But what stands behind the nice words? What is aesthetics definition? What is aesthetics meaning for your web design? Let's try to find out the answer together.
---
What does aesthetics mean?
According to Miuccia Prada aesthetics is an idea of beauty. I like this definition although it was related to fashion and not web design. I don't think that there is a controversy between two art forms and the term of aesthetics for each of them.
What's really important here is that beauty lies in the eye of the beholder which means that what is aesthetics for one person is just a certain order of elements for another.
Well, the matter is getting confusing. In fact, everything is simpler than it seems. If you want to impart your website an aesthetic style, you should mind your target audience and the product/service you offer.
Ideally, your website should impress your visitor in less than 5 minutes. Otherwise, they will just abandon it and go somewhere else. Did I answer the question what is the meaning of aesthetics?
In simple words: no WOW effect, no sales, money, and conversions for you.
I think this is a good reason to start studying the notion deeper.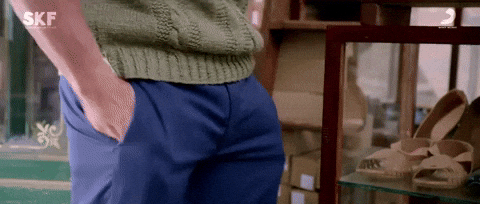 WWW is a very special place with its own laws.
Even if you are a professional web designer and know all the rules, trends, and techniques of building websites, this doesn't mean that the user will consider your resource aesthetical.
The only right approach here is to step into your ideal customer shoes and view your design from their perspective. Yes, you have to adapt and take into account the end user's attitude if you want to reach your goal.
Most of the websites are developed not for web designers, but for simple people having their trivial needs. Does this sound boring? I didn't say that your website should be tedious because you design it for average people.
Study their interests and you'll understand in which direction to move.
Take a look at your home page. Does it spark the interest? Does it state clearly what you do/sell? Does it have a lot of text and links? A web page that looks cheap won't instill visitors' trust.
---
Nobody likes cheap pages
All of us believe that we deserve to be served only by luxury companies at the most affordable prices.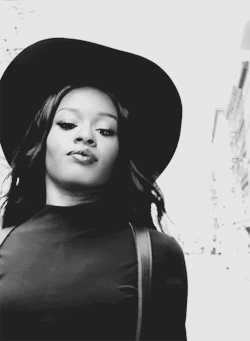 Well, it seems like we worked out some specific rules of aesthetic design: engaging, straightforward, laconic, and trendy. Let's keep these words in mind as we are going to continue this list.
I am sure you know who your website is intended for. That means you are able to meet your target demographic and market expectations. And the first impression is really crucial here. If your website makes a positive first impression, you are on the right way to making a sale. Your home page should be visually appealing and appropriate to the product and demographics.
For instance, if you are selling spa accessories, soft pastel hues are exactly what you need. You may use sweet pinks and lavenders. But this color scheme is absolutely irrelevant to teenagers' clothing store, where the spray-paint type of fonts and dramatic, glowing, neon colors are expected to be seen.
Not only colors but size and scale matter too. Your visitors might not notice your tiny button links. Always consider the balance and proportion of the elements on your home page. Is the usage of that huge banner justified? Are the rural motifs fit the goods or services you offer?
Ask people what effect does the design of your home page make on them. Your relatives are poor critics because they are biased and you need to know the truth even if makes the effect of a cold shower on you. So, go and find somebody unprejudiced.
If you still have no analytical data on your target demographics, it's time to collect it. Now you know that everything depends on it: product choice, screen text tone, motifs, marketing strategies, and links. All these must be targeted to your site demographics.
You can't just launch a pet supplies store if you know nothing about animals. What you need to do before is making up a list. Try to pick out the right words that describe your target market. What are they concerned about? What do they need? What emotions do your products stir?
It's also useful to do some research of the market niche you are going to design for. Browse the most successful sites of your competitors. There is nothing illegal or shameful in searching for inspiration and ideas on thriving websites as you are not stealing anybody's design. You are just trying to understand what works for the particular business niche and why.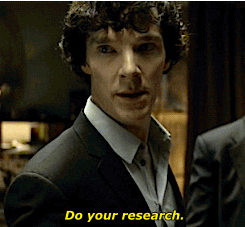 I would also recommend you to surf the Internet for required demographic information. You can learn so much about your target audience lifestyle. For instance, you can get to know how much time teenagers spend playing computer games every day, or how often do senior people travel to other countries.
You can collect any information about any target group of people because somebody has already made the relevant study on the topic.
From my own experience: I can assure you that the process of coming up with design concept is pretty much the same to the one of writing an article. I also ask myself similar questions about the piece of content I am going to create and the readers it is intended for.
Now let's talk about market expectations. They are often overlooked by inexperienced designers.
For example, browsing the Internet you occasionally enter a website that sells one product. It may be an e-book, slimming or viagra pills, whatever. You see that their clip art is lousy; you don't like their impudent sales hype and start searching for the shortest way to exit the website immediately. What's important here is that such kind of design works for that product.
Do you think it will work for a daycare website? I don't think so. Why? Because of market expectations. When you come to the website to search for a good nanny for your kid you expect to see childish colors, enough white space, smiling nannies, happy children photos, etc. but not the obtrusive animated banner calling you for immediate action.

You need to understand what your target demographics expect to see on your website. Maybe it's a certain attitude, the relevant look, and feel. Maybe they want your website to appear warm, comforting and welcoming. Maybe it should be razor sharp. Take the look and feel factor into account as well as another substantial ingredient. Your website should be of the highest quality. I know, this element is intangible; nevertheless it's requisite for all of us.
Do you shop online as often as I do? I buy almost everything online because it's very convenient and saves my time, but I never buy from cheesy-looking websites. It's like buyers' discrimination for me. Substandard websites don't look trustworthy. If the owner offers a low-quality website design, their products/services may be the same. I am not ready to risk. And what about you?
But let's come back to your website. Is it doing well? Or your conversion rate is low and it seems to you that everybody around is making money except you. I guess it's time to do the in-depth analysis of your website's aesthetics. If you are not a web developer/designer and don't know much about graphic design elements and stuff like that, outsource the work to professionals. Don't be scared away by fairy tales about their high prices. Believe me; your investments will pay off very soon, right at the moment when your sales volume will increase after rebranding.
Text on your website is also of great importance. So, if you are not a writer, outsource this job to professionals either. They will find the right tone, the correct slant, and the most convincing content structure. I know, your budget might be tight, but this is the area of eCommerce where it's better to pay and get professional help if you don't know much about the efficient written communication and visual appeal in order not to get into a penny wise and pound foolish situation.
I don't want to tell you that you are a worthless merchant. On the contrary, you may be able to sell a comb to a bold man. But face-to-face trade and eCommerce differ greatly. Real life tactics, strategies, and tricks are useless in the virtual world. If your website has no aesthetic appeal no one is going to stick around to hear your offer even if it is the most beneficial on the market.
You have only 5 seconds to engage the customer, never forget that.
That's it for now. I hope my article was useful to you and now you know what is an aesthetic and why you should care about it.
If you are still thirsty for more info, continue reading the following articles. They will help you make your website simply irresistible for the visitors.
Have any questions/thoughts/suggestions? They are welcome in the comments section.
Liked the article? Rate it and share with your friends on social networks. I am sure they also want to know what is aesthetics in web design.
Thanks for taking your time to read this blog post. Have a nice day and may all your websites be aesthetically appealing 😉