I guess someday creating a website (if it's still relevant) won't require something we call today the maintenance. All processes will be handled by the software or AI shoving guys like me off the website maintenance boat.
Luckily (or not) we're still living in the manual website maintenance age and we have to manually maintain our websites.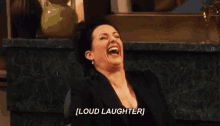 *Laughing hysterically
Or, not really so? Ok, all kidding aside and hold your breath! Because we're ready to announce a new WordPress support service by TemplateMonster - Maintenance! Follow the link and see how it works in details. Relying on it you'll be provided with everything to keep your WordPress website or WooCommerce store in the best condition! Yes, Maintenance is your website bodyguard...
As for the manual maintenance, it doesn't mean that doing it will play a bad joke on you. Plus, it will keep your WordPress skills fit and eventually you will learn a lot more than you ever knew. Still, if you don't feel like doing it or have no time - subscribe for Maintenance!
Now let's see what things every website owner should keep an eye on day after day, week after week...
---
The Essentials of WordPress Website Maintenance Services
To lower your blood pressure there's a trick that will help you preserve the website maintenance plan without missing some important events. The Google Calendar app is just perfect for optimizing your website maintenance checks.
If you open it you will see Tasks tab on your right, it's a blue circle with a pen inside, click it.
Then click Add a task, and give it a name. The daily website maintenance plan check includes responding to customer inquiries, this is the name I'll use.
Now click edit task (the pen) >> Add date/time >> Repeat and choose >> Every 1 day
The daily checks were instantly added to my calendar:
The same trick you can do with weekly, monthly, quarterly and yearly activities, just pick a day that you feel like doing a lot of jobs. In case you choose to create reminders but not tasks in your calendar, be ready to get daily notifications sent to your smartphone.
There's another thing you need to know, in case you're creating a DIY website for your business, you need to have a staging website, the one where you will: perform tests, install new plugins, implement new features.
A staging website is basically a sandbox, it's your personal space where web development magic happens. A staging website is essential since one can easily break a WordPress website by installing and activating a single plugin.
So it's much better to break and restore the non-public copy of your website than breaking the public version.
---
Daily Checks
Responding to customer inquiries
As I already said you need to keep an eye on your communication channels with your customers so you don't miss another lead. These channels may include social media accounts, messengers apps, contact forms, and so on.
Here's a small hint for you, if you're using a Contact Form 7 plugin you can get submission notifications sent to your Telegram app, this connection can be established via Contact Form 7 + Telegram plugin.
Plugins: Contact Form 7, Contact Form 7 + Telegram plugin.
Time spent: 2-4 hours.
---
Weekly Checks
Website backups
Restore from backup at least once every six months to ensure the backups are valid, this can be easily performed on your staging website. Verifying that your backups are still ok is very important since you won't have to pull your hair out because both your website and backups are dead.
In case your hosting account has this feature you can set scheduled backups so you won't have to spend extra time on this activity. Scheduled backups will be performed without your involvement.
Website errors
I assume that you've already connected Google Search Console to your website, if not, then it's time to do it.
Once a week check the console because Google may find a bunch of errors on your website's pages and you need to fix them ASAP. Here's a list of the most popular errors:
Server error (500)
Soft 404
Access denied (403)
Not found (404 / 410)
Not followed (301)
Other (400 / 405 / 406)
Flash content (Smartphone)
Blocked (Smartphone)
When you see any of these errors, don't panic, as a rule, they can be fixed easily.
Software updates
Apply security patches for the software your site relies on like: PHP (if you're still running version 5.2 time to update to 7.1), your website's CMS, eCommerce system, payment gateway, and so on.
Make sure that you have an up-to-date backup of your website before you perform any of these updates, and before updating the production website perform the same updates on your staging, just to make sure that everything is fine, and won't fall apart.
Broken links
Another thing you should keep an eye on are the broken links. In case you run a blog, I bet you have a ton of blog posts that have references to third-party resources. Luckily for you, there's no need to test all those links manually because you can install a plugin Broken Link Checker.
In a handy interface, the plugin will present all problematic URLs that you can fix right away. Also, anytime you log into your WordPress admin you will see a widget that displays the current amount of links to fix (if any).
Plugin: Broken Link Checker
Site speed
No one likes when web pages load slowly, especially Google. There's a bunch of tools you can use Google PageSpeed Insights, GTmetrix or Lighthouse. The Lighthouse audit that can be accessed from inside your Chrome browser: Inspect Tool >> Audits so you don't have to go anywhere.
Since 2018 PSI is using Lighthouse API what makes it literally the same tool. Lighthouse will give you recommendations on how to speed up your website without sacrificing your content or soul.
Delete drafts and revision of posts
If your blog is maintained on a regular basis, there's a chance that your database is littered with revisions and drafts of your posts. Track them down and delete every week, or set a scheduled cleanup that will automatically perform this action.
The best available tool is the WP-Optimize plugin, it's free but has some premium features. In the scheduled clean-up you can set the time frame and check things you want to be cleaned.
Plugin: WP-Optimize
Check website navigation
Chaotic navigation is the main source of frustration for users. Therefore, it's worth checking all the navigation links to ensure users have a pleasant interaction with your website. Don't forget to add breadcrumbs, they will help your users understand where they are in case they entered some internal page of your website from search results.
Remove spam comments
To make sure that your blog is not flooded with spam and is well optimized, don't forget to remove spam comments in a timely manner. As a rule plugins like Disqus and Akismet filter spam comments but sometimes some elaborate scribblings seep through.
Plugin: Akismet Anti-Spam, Disqus
Set 301 redirects for dead links
Users get extremely disappointed if they click on a link and hit a 404 page. Therefore you need to use 301 redirects to redirect broken links to working pages. There's a bunch of ways how you can create redirects but the easiest one is the Redirection plugin.
Plugin: Redirection
Malware scan
Scan your WordPress site for any infected files or malware. In spite of the robust security framework that WordPress provides, there are still high chances of your site to be hacked. Daily monitoring can be set by the WordFence plugin. Make a weekly check just to make sure everything is ok.
Plugin: WordFence
Add new content
Google loves websites that are updated regularly, so don't forget to publish at least two blog posts every week. In case you don't happen to be a blogger or writer, you can outsource this activity to a remote writer who will provide you will all the necessary texts in a timely manner.
Review your website statistics
Your website positions depend on a myriad of factors. In case you have an SEO guy leave it to him, but if you're a one-man show perform weekly monitoring of website's analytics. How to use Analytics tool with your site you can learn in this tutorial by Google.
Here's a list of things you need to keep an eye on.
Referrals
The referrals report shows the number of visitors you get both from social media websites and from links clicks in search engines, blogs, and other websites. If you know where do you get your traffic from you will be able to use these channels more effectively.
Visitors
The numbers of visitors you get will represent the size of the audience you reach. When tweaking your marketing efforts, you need to know if they are effective. This is essential if you perform offline marketing that is in no way tracked by Google Analytics.
Conversion rate
Among all metrics, the conversion rate is the most important. Basically, it's a percentage of people who achieved some goal on your website, be it a purchase, ebook downloading, newsletter signup, or else. By monitoring the conversion rate you can understand if something is broken, rapid conversion rate drop might mean that there's some sort of error that you need to fix ASAP.
Exit pages and bounce rate
Most of the time people mix up "bounce" and "exit" even though these are quite different metrics. "Bounce" is a user that leaves your website barely staying there when "Exit" is a user who leaves after staying there for a while. When you find pages that have extreme levels of bounce rate try to find out why do visitors leave so soon an improve content or the UX of those pages.
Top 10 pages
When you run a content website you need to keep an eye on your best performing blog posts. Your aim is to make these pages even more awesome and trying to repeat the same results on other pages.
Tool: Google Analytics
Time spent: 8-10 hours.
---
Monthly Checks
Update or add local directories listings
I hope that you've created a profile in Google My Business it's a free opportunity from Google to expose your company in your area. When someone googles a product of their interest Google will display local results on a handy map on top of search results. And your company is likely to be listed there.
Tool: Google My Business
Update images
Visuals of any website are the things that attract the attention of users. Schedule a monthly check of your graphics and update images in the header of the site and on your top performing landing pages.
Test your forms
Your online forms are design elements that have a great influence on your conversion. From a user's perspective, there's nothing worse than a web form that displays Make sure your forms are fully operational.
Time spent: 1-3 hours.
---
Quarterly Checks
Ensure any dated content is up­ to­ date
Once again if you're running a blog you need to be sure that your content is always relevant and up-to-date. Outdated and non-relevant content can cause a severe increase in exits.
Review title tags and metas
If you have an SEO guy leave this to him, still you need to make sure that your pages and posts are SEO optimized. The plugin Yoast has a cool option called Bulk editor, it can be found under the Tools section:
With the help of this tool, you can quickly and easily change all SEO titles throughout your WordPress website.
Plugin: Yoast
Remove unnecessary plugins
Too many plugins can negatively affect the speed of your site and put security at risk. Therefore it is extremely important to remove unnecessary plugins WordPress.
Remove inactive administrators
In your website's lifespan, there may appear some additional administrator that included outsource developers, hosting support team agents and so on. Make sure that you remove all those additional admins thus preserving your website secure. You don't want some people from the street to have full access to your website.
Review all your contact information
Outdated contact information is a great thing to drive your visitors nuts, it's like when they call you and operator says "This number is no longer in service", and they're like "Whattaf.." When you change any of your contact information, make sure that you change all mentions on your website, social media profiles, local directory listings and so on.
Check order process
Run through your checkout process to make sure that it's fully operational and errorless.
Check links to social networks
Responses in social networks can significantly affect the position of the site on the search results page. Therefore, it is important to ensure that all links to social networks on your site are working.
Check your download links
To maintain the usability of your website at the proper level, regularly check the download links to your ebooks, manuals or free products.
Change passwords
Use strong passwords that are too hard to guess. If you have a very common password, change now. Also, make other users change their passwords as well for security reasons, as weak password is one of the most common reasons for websites getting hacked.
Time spent: 8-10 hours.
---
Yearly Checks
Update your copyright date
Most WordPress themes have a dynamic copyright date that automatically changes on Jan 1. In case you're a "lucky" owner of a theme that doesn't do that you can do on your own.
Go to your footer.php file; find the section inside <div class="copyright">, then replace <?php _e(date('Y')); ?> with something like <span> 2019 </span> or any date of your choice.
Note: Be sure to use a child theme for any modification.
Review your content
For a new business, one year is a great date, a lot can change during 12 months including your company objectives. Make sure that your website contains up-to-date information about your company, your team, products, and objectives.
Renew your domain name(s)
If you're using the services of a third-party company like Namecheap then you just need to add a card to your account and worry that your domains may expire without you knowing about it.
Examine your website UX
If you're not good at UX, recommend you join the Udemy course by David Travis called "User Experience (UX): The Ultimate Guide to Usability and UX". The knowledge you will get after completing this course will be enough for you to understand the needs of all users.
Time spent: 5-10 hours.
---
To make it clear for you how much time you will spend on your website maintenance.
| | | |
| --- | --- | --- |
| Period | Time spent on a single check | Average time spent on all checks per period |
| Daily | 2-4 hours | 3 hours |
| Weekly | 1-3 hours | 23 hours |
| Quarterly | 8-10 hours | 308 hours |
| Yearly | 8-10 hours | 1241 hours (51 days) |
---
As you can see in the yearly period you will spend about 51 days of raw time completing a set of regular actions. But there's a way that can help you get rid of technical maintenance actions for a small monthly fee.
Just now TemplateMonster released a great offer called Website Maintenance. For a small fee of $29/mo, you will get a set of 10 activities that will save your time and efforts. Why would you need someone to maintain your website?
You don't have to spend time trying to find solutions on how to fix some errors.
You can focus and dedicate more time to the development of your business.
You can leave geek issues like speed optimization, debugging, database optimization, website activity monitoring, emergency care to geeks.
If you value your time this offer is exactly what you need. Think of it as of a bodyguard always ready to back you up at any time.
That's it for now, got something to add, drop your ideas in the comments.
CYA.
---
Read Also
Build Your Website Cheap – Beautiful and Inexpensive WordPress Themes for Your Online Business
User Tutorials for Gutenberg WordPress Editor
From WiX to WordPress: How to Move Out?
Easy As LEGO: Detailed Guide To Free WordPress Website Creation
---
Don't miss out these all-time favourites