As you see from the title of this article, today we will talk about metallic color palette or metal color, as you like. I gathered eye-pleasing color palettes you will be able to use in your designs to add them a little bit of luxury look. You will get to know what colors go with gold, colors that go with silver, colors that go with copper, pick out your favorite color combinations for August, and so on.
If you are a professional, you surely know that colors make a powerful effect on us.
Look through our blue website templates & blue themes and you'll notice that bluish colors perfectly fit for healthcare, finance, computer and technology, social websites, airlines, and political parties because according to the psychology of colors they are internationally associated with safety, protection, soothing, and so on.
But what's the point with metallic colors? I guess the situation is not that simple with them. Can you say what effect does metallic silver color make on you?
Metallic colors have a certain strength, solidity, and richness to them. Metal is thought of being indestructible. Since the 1960's, car manufacturers have put metallic paints on their cars to lend a feeling of durability, solidity, and richness.
---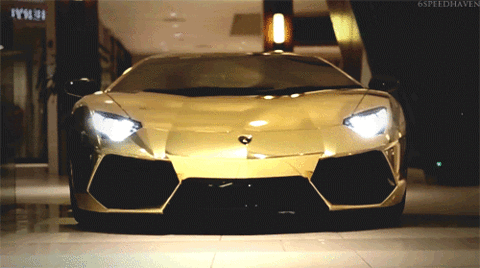 ---
Here are some of the psychological associations for various metallic colors:
Aluminum – cool – new, durable, modern
Brass – warm – rich, durable
Bronze – warm – rich, old, solid
Chrome – cold – hard, durable, sparkly
Gold – warm – rich, classy
Silver – cool – rich, mellow
I am sure that being a creative designer you would love to experiment with new color combinations and see how far they can take your design concepts. I've handpicked 20 color palettes for August from the most popular ones uploaded to COLOURlovers to help you out.
This time we are going to take a look at metal color palettes because they are on the list of hot year's trends. The fashion is already strong in the home decor, fashion and stationery markets and now it is expanding into technology and temporary tattoo areas. It's difficult to deny the fact that gold color palette, rose gold color palette, silver color palette, copper color palette and other metallics are perfect for holiday designs (Christmas, for instance). You can give an extra, festive sparkle to your holiday card designs, patterns, illustrations, wrapping paper or holiday icons using metallic colors. They all give your designs an elegant touch, a feeling of opulence, a bit of glamorous, gold garnish.
---
Please keep in mind that you should be cautious with metallic color palettes. Just like any other color scheme it can make or break your design. You can try the minimalist approach, adding a metallic accent or risk it all and make the maximum to impart your design a dramatically chic look.
And don't forget about gradients. They can be a way to create realistic metallic effects. Contrasting light and dark colors from your metallic palette result in that glimmering look.
I guess it's time for the best part of this article. All of the palettes you see below are available for download. All you need to do is click on the color scheme name/s you like and get the swatches in a heap of formats including .ai, .html, .zip, .aco and .ase. You'll also find the HEX and RGB specifications for each color, so you'll be able to use it in your next web or print design project. Please make sure to read the details of the Creative Commons license for each palette.
Have an enjoyable browsing!
---
street grey | #686466
slate blue metallic | #839CB5
avilluk hinterland | #96D7EB
beauty blue | #B1E1E9
beauty cloud | #F2E4F9
---
GOLD | #C39738
background light 2 | #FFFF96
GOLDEN BROWN | #7F4311
Brome Grass | #5E4318
Rubber Dog Poo | #361F00
---
Copper Roof Yr A | #CC8F60
Copper Roof Yr B | #B7A075
Copper Roof Yr C | #9EB48E
Copper Roof Yr D | #8CC2A0
Copper Roof Yr E | #77D4B6
---
solstice lightness | #D9E1DF
solistice joy | #F2E5F9
solstice loving | #FF8A84
wish u cool solstice | #FE6763
4 ur happy solstice | #E2D9DB
---
Iris Gray | #B3B6AF
grandma's lace | #FAF1E8
never let you go | #494E4A
Empty Girl | #202528
eye of the storm | #151714
---
one more time | #F2EEFE
how many times | #E2F0ED
in my time | #EDDFFF
take a long time | #E3CCFE
timing | #C4C3D0
---
like it? | #FBFBF3
cornflower sky | #758698
Alcest blue | #396884
navigator | #1D2D47
civil shadow | #0D0E23
---
Steamy Slippery | #9B9693
136~Deepness | #FFFFFD
What You've Given Me | #7B8175
walking seed | #2F3126
midnight black | #0C110D
---
Broken Record | #111C22
Muted Green | #243D42
Muted Gold | #CDC57F
contemporary1 | #EDDCCC
Filing Cabinet 2 | #B8B3AD
---
Gaelach | #B6C9C6
Frozen Lifeguard | #F4F7F6
Japanese Lily | #FAF1D0
Always As Humble | #E0B783
A New Reign | #E7A746
---
fresh me | #7FBFFF
cool grey | #8C92AC
dolphin | #6E7285
myth | # 423F43
storm | #373034
---
so bright | #F34427
brick | #8A3621
Shadowed Rust | #521E09
range of motion | #32332E
diva | #D3CBAA
---
salmon pink | #FF90A4
cyan metallic | #8ECED0
wave | #00E4FC
pastel tea green | #E7F3EB
how now | #FDE9C9
---
porcelain | #EADCD1
winter sky | #A6C8C5
grey blue | #93A4A5
dust teal | #4D6467
bell pepper | #D23D15
---
F8FAC8 | #F8FAC8
L0026 | #E9EABD
L0002 | #2BDDB9
Al | #81827C
hot pink | #FF0066
---
We're Doomed! | #FDE273
Goldenrod | #F5C255
Obtuse Little Friend | #54608A
Glob of Grease | #050707
Bucket of Bolts | #D8D8C3
---
Machine Love | #526569
brush with greatness | #ADF512
teeth white | #F8F7EE
San Fran Disco | #30212C
Color Me Kind | #8EBEBD
---
white | #FFFFFF
Feeling a dream | #F2F1ED
Catalina Garcia | #E3E1DC
Obvious | #D9D6CE
yellow gray | #C4BFAB
---
Speak up!
How did you like metallic color palettes I've gathered for you? Do you often use metallic colors in your designs? Are you going to try out these combinations? Please leave any feedback you have for me in the comments section.
All of your ratings, likes, and shares will be much appreciated either. Thanks for reading this blog post and have a nice efficient day.
---
Read Also
25 Billionaires' Websites: How 'The Filthy Rich' Like The Color Red On Their Sites
Color Theory Explained: What Color Scheme Should I Choose?
Pastel Color Schemes for Refined Website Design
Yellow-Blue Colors in Designs of Modern Websites
---
If you're not sure how to change the color scheme of your website our Service Center team will help you do it, just spit out your preferences and everything will be done within 24 hours.
---
Best Metal Color Palettes to Try FAQ
❔ What color can be considered metallic?
Up to dictionaries, metallic color is a color that has a metallic luster with a pearl-silver shimmer.
❔ Are metallic colors appropriate in web design?
Metallic shine has always been on top. In the next years, it will be possible to see the trend of using gold, silver, and copper in graphic projects. Especially metallic elements are suitable in 3D design.
❔ How do people perceive metallic colors?
Here are some of the psychological associations for various metallic colors:
1. Aluminum – cool – new, durable, modern;
2. Brass – warm – rich, durable;
3. Bronze – warm – rich, old, solid;
4. Chrome – cold – hard, durable, sparkly;
5. Gold – warm – rich, classy;
6. Silver – cool – rich, mellow.
---
Don't miss out these all-time favourites