Special fonts. Google Fonts provide a lot of benefits: a wide choice, elegant looks, excellent readability, free use for commercial purposes, etc. But with all the good things, one pitfall has emerged over time - the same fonts have invaded most sites. Because of the broad use, it's become a challenge to create distinctive typography for brands using Google fonts only.
When I designed a site for an ethnic wear brand, the choice of fonts was the last thing I cared about. All of my colleagues used Google fonts and no one ever complained, so I stuck to them as well. My client didn't think it was a good idea though and said that creativity was not my strong point, which I proudly mentioned in my profile on Upwork.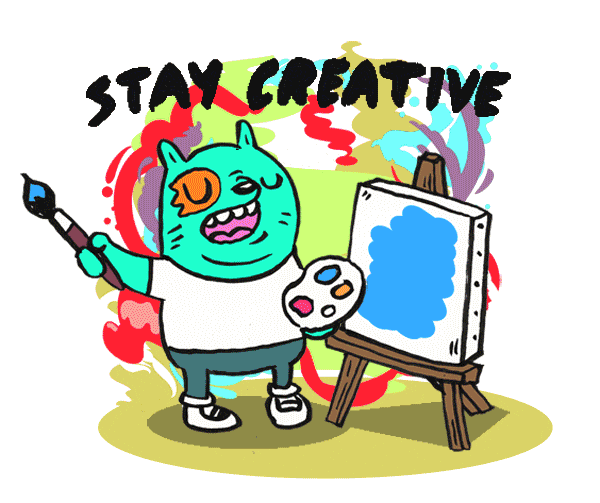 I was ordered to emphasize the message with some ethnic motifs, especially headlines. So, I had to search for special fonts that would match such a brand style and remake the typography all over again. If you are in a similar situation, don't neglect the importance of choosing the right fonts for your project. Check out new fonts that will help you create an eye-catching message.
The new collection I am going to share with you today includes custom fonts designed in different styles. Whether your need is vintage or modern, fancy or minimal, you'll easily find the appropriate solution for your project. The fonts come in all different formats such as OTF (OpenType Font), TTF (TrueType Font), and WOFF (Web Open Font Format). Besides the standard set of characters, digits, and punctuation marks, most font packages contain ligatures, stylistic alternates, and multilingual characters with accent marks. That way, you will have a lot of stuff at hand to fulfill your creative potential in typography.
Look through these 18 unique fonts and choose the one that will add zest to the way your words are communicated.
Special fonts Showcase
Phoenix is a Gothic font perfect for anything from vintage designs to tattoos. It comes in OTF, TTF, and WOFF formats. There are also alternate glyphs with emphatic flourishes for both uppercase and lowercase characters.
Nround is a sans-serif font designed in the minimalist style. Glyphs come in three different thicknesses, which means the font can fit multiple layouts. You can use Nround as an OpenType or TrueType font.
Arigato is a contemporary sans-serif font that looks great in literally any context. In its package, you can access uppercase and lowercase characters, ligatures, numerals, and punctuation symbols in OTF, TTF, and WOFF formats.
Amsterdam is a condensed serif font suitable for anything from high fashion to vintage themes. In addition to the main character set, there are letters with accent marks to use for multilingual purposes. You can access the font in OTF, TTF, and WOFF formats.
---
Mokoto can give a futuristic feel to your design by means of a digital glitching effect. The font was inspired by the slicing image in error systems. Letters with accent marks make it perfect for multilingual use. For a single price, you'll get the font in four styles such as Regular, Outline Regular, Mark I, and Mark II. You can use Mokoto in various web and print projects, motion graphics, video games, CD covers, modern posters, etc.
---
If you need special fonts to give a classic feel to your artwork, Moustache is just the job for you. It comes in two styles such as simple bold and ornate. With the ligatures, you will be able to enhance the aesthetics of your design. There are OTF, TTF, and WOFF font files in the package.
---
Megapolis is a modern condensed font with both Latin and Cyrillic characters, numerals, and punctuations. It will fit into any area of your site including its logo, header, menu, etc. The font supports all the major formats, i.e. OTF, TTF, and WOFF.
---
Trixie is a creative, geometric inspired font with shadow and multiply effects. You can use it to create a catchy headline, logo, pictogram, poster, T-shirt, etc. This clean font is a versatile solution for any type of graphic design. It comes with uppercase and lowercase characters, numbers, punctuations, and multilingual letters. Besides the main font features, you'll also receive an icon pack, gift voucher and flyer templates.
---
New York is a handmade font designed in the grunge style. It can add an interesting, urban twist to any ordinary design. Besides this street-style font, you'll also get a set of 18 marker brushes for Illustrator as a bonus.
---
Dry Brush belongs to cool fonts with handcrafted characters, numerals, punctuation marks, and ligatures in OTF. You can use the font in various scenarios, from normal size text to larger displays to shorter words.
Lumberjack is a TrueType and OpenType font inspired by Gothic art. This grotesque font gives an opportunity to add a vintage charm to any project.
DieCunst is a calligraphic font that will help you add an artistic touch to your business project. There are OTF and WOFF files with handmade uppercase and lowercase characters, digits, and punctuation marks.
Barbara is a hand-drawn font to tell your brand story in an informal, somewhat vivid way. This eye-catching font comes with Latin characters in OTF, TTF, and WOFF formats.
The next special font on the list is Balalaika, an ethnic font inspired by the Slavonic style. You'll find it useful for adding some folk motifs to your designs anywhere from a logo and title to labels and product packages.
Fonjava is a handwritten font with a stylistic set, ligatures, swashes, alternate characters, and multilingual support. As the font has over 450 glyphs, you'll be able to experiment with your typography in a variety of ways.
Aura is an elegant font that was made by hand with a marker pen. Characters, digits, and punctuations come in regular and cursive styles. Aura blends well with other fonts, which will let you diversify your content with different font styles.
Pontifice is one of the best WOFF, OTF, and TTF fonts with soft corners and wide glyphs. Besides uppercase and lowercase characters, you can benefit from stylistic alternates, ligatures, digits, and punctuation marks.
Safirestone is a handcrafted font with thick-to-thin brush strokes and bouncy baseline. These qualities will let you add a playful tone to your designs. The font goes especially well with artwork based on gold foil, watercolors, and ink. In its package, you can access 100+ bonus glyphs for multiple languages, ligatures, and swashes in OTF, TTF, and WOFF.
The font choice can make or break the entire design. You can't just use Calibri and think that will suffice. To personalize your message, you need special fonts like those you've just looked through. There are many fonts of good quality out there, but I filtered them out and included the most attractive options in this roundup.
There are different fonts in this collection so that you should be able to find the best one for your particular project. They support the major font formats and foreign languages in the event that your project targets a multilingual audience. You can use these cool fonts for your entire design or pair them with others to accentuate specific areas of your content, e.g. headlines, quotes, etc. It's up to you.
---
P.S. Do your friends use only Google fonts? Let them know that there are special fonts to unleash their creativity. Simply share this roundup on social media for that.