When you're new to WordPress, it can be hard to pick the right WordPress theme that fits the content of your website. Even for seasoned WordPress users it sometimes requires a great deal of effort to find best premium or a free WordPress themes.
What makes even more stress, it's the upkeep of your WordPress website. Everyone who requires modern performance and flawless work needs to take care of their websites. It's crucial to follow engine and plugins updates, fix bugs, and force security. To get it all at once you can due to special support services, like Maintenance by TemplateMonster.
We are ready to provide your WordPress with 24/7 support, emergency care, and improvement suggestions. You'll find all the necessary basic maintenance services in Essential plans. Wanna more? Then pay your attention to Premium packs. Subscribing for them you get the full range of services, like:
WooCommerce Support
Website Transfer
SEO Consultancy and Basic Setup
Security Protection
10% and 20% Discounts for Customization
As for themes and how to choose them… I've compiled a list of things to keep in mind when selecting a WordPress theme for your website.
---
How To Choose Free Wordpress Themes: 8 FAQs That Need To Be Answered
How To Choose Free Wordpress Themes: 8 FAQs That Need To Be Answered
---
Preparation is Half of the Battle
Before going out looking for aesthetically beautiful WordPress themes, it's better to define your needs from all the begining. In order to find out what to search for, decide what the most important aspects of your website will be.
To help you get started, here are some questions you could ask yourself:
What type of website do I want?
What is the purpose of my website?
Do I want my website to include a blog?
What do I want my future website to be best known for?
What kind of customization options are important for me?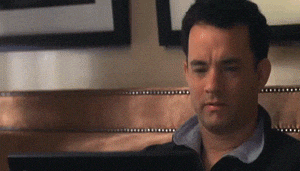 ---
Simplicity is Key
Having a simple and clean WordPress theme instead of a visually complex one comes with a whole bunch of benefits. Firstly, it makes your website visitors focus on what's important: the content of your website. Moreover, minimalist WordPress themes make people stay on your website longer, click more links and spend more money.
---
Use a Theme that Matches Your Content
Your website should be confirming your website visitor's expectations. A WordPress theme should enable your website to have the elements and the feel and look that people expect it to have.
For example, if you're a photographer, pictures should be the most important part of your website, and if you're a blogger, you should be looking for a theme that puts the focus on your writings.
---
Future Readiness is Important
When selecting a WordPress theme for your website, you need to be sure that the theme will be able to fulfill your future needs. With time, you'll without a doubt come across new needs and requests. At this moment, you may not need a particular function, but there is a big chance in the future that will change. After all, many prominent news websites started out as tiny personal blogs.
---
Colors Can Make or Break Your Website
A color is a tricky thing. Colors have the ability to affect our emotions and moods and they even play a large role in the success of your website and brand. Therefore, always make sure that the WordPress theme you decide to buy supports unlimited colors, or at least allows you to pick the color you want to use for your brand or website.
If you don't want to dive into a theme's code to manually change the color, go to this page and pick a color of your choice in the left bar to instantly find all the best free WordPress themes that support the color you want your website to be, feel free to check out the article about color theory in web design.
This is not how it should be done.
---
Responsiveness is not Optional Anymore
Nowadays, with the continuous growth of mobile device usage, having a responsive web design is a must. Fully responsive websites provide a better user experience and responsive design even increases your search engine rankings, along with several other benefits.
If you haven't already, it's time to go responsive. Luckily for you, Template Monster has a large collection of responsive WordPress themes.
---
Lightweight Themes are Great
There are a lot of WordPress themes out there, of which some are lightweight themes and of which some are feature-heavy themes. It is highly recommended to go for the lightweight ones as they load faster. Fast loading WordPress themes not only improve the overall user experience but also are known to improve your conversion rates and your rankings in search engines, like
MONSTROID2 MULTIPURPOSE WEBSITE TEMPLATE
Main Features:
Powered with Bootstrap
Crossbrowser Compatibility
Social Integration
Web Forms
400+ HTML Files
180+ PSD Files
30+ Blog Templates
20+ Portfolio Templates
17+ Home Layouts and Demos
10+ eCommerce Templates
24/7 Support
Well-Commented Documentation
---
Price Says a lot About a Theme
In the world of WordPress, there are two types of themes: the free ones and the paid ones. Both have pros and cons. Typically, premium themes offer more personalization options and, thus, more freedom. In addition, developers of paid themes usually offer consistent updates and support options. Most of the times, developers of free WordPress themes don't offer updates and support at all and don't make it easy to customize your website's theme to set it apart from other websites that use the same theme.
A huge benefit of free WordPress themes, of course, is the price absence, but it doesn't indicate quality. Overall, I would recommend picking one of Template Monster's Website WordPress theme.
---
SEO-Friendly Themes are Must-Have
WordPress is one of the most SEO-friendly content management systems out there and great themes make it even more so. Picking a SEO-friendly WordPress theme is crucial in order to get found online. For WordPress beginners, it can be a real struggle to dive into a theme's code and analyze its SEO friendliness.
If that's the case for you, I would recommend trusting a theme developer on its word when he states that his theme is SEO-friendly. For more info about what defines a WordPress theme coming with pages optimized for SEO, take a look at this blog post.
---
Plugins - the Real Power of WP
WordPress is famous for the fact that you can use plugins to make almost anything possible. WordPress's real power lies in its plugins. Therefore, it's important to have a WordPress theme that supports must-have plugins like W3 Total Cache and WordPress SEO by Yoast and in addition, of course, all the other WordPress plugins that you plan on using.
---
Customers Can Help you Get an Idea of What a Theme is Best
If you would like to get a feel for what it's like to work with a WordPress web developer theme or if you're not sure if a theme is secure to use and if it will be be a great fit for your website, just look at the reviews and ratings of users of that particular theme. For an overview of high-quality WordPress themes, you can also visit this page on which Template Monster showcases all of their bestselling WordPress themes.
---
WordPress Support
There's always a possibility that you will mess up your WordPress theme. In such a case, it is great to be able to rely on professional assistance instead of having to figure out things on your own.
To make this real, we've launched Maintenance subscription. It's created to let all WordPress fans benefit on the flawless work of their websites while they can have a good mug of coffee (tea??) and we'll handle everything else. Hurry to check Maintenance and see how it works on your own!
I also wish you good luck finding your perfect WordPress theme!
---
How To Choose Free WordPress Themes: 8 FAQs that Need to be Answered [Free Webinar]
In this webinar, you'll learn how to choose best free WordPress themes 2019 and where to download wordpress themes for free for non-profit or hobby projects:
How to choose free WordPress themes design?


How to get free themes for WordPress

? You'll learn more about color schemes, fonts and theme customization options. Check out the best wordpress page builder Elementor, that comes free of charge.
Is your free WordPress theme responsive?
Alexandra will show you how to test your theme's responsivity.
How to check out the features list?
What (free) plugins does the your free WordPress theme come with?
How do I know if it supports latest WordPress standards?
How to check loading speed of your free WordPress theme?
Average user expects loading time up to only 3 seconds. Alexandra will show you how to test your page loading speed, and also how to speed up page load of your WordPress theme. Feel free to use the services like:

Who's the developer of this WordPress theme?
Does it have support? Are there any updates for a free theme? Is it possible to upgrade this freebie to a premium WordPress theme?
Is your theme cross-browser compatible?
You can easily find out by using following free testing tools:

Is your free WordPress theme SEO-friendly?
You can run a test with Yoast plugin to find out.
---
Read Also
Essential WordPress Maintenance Tasks for Optimal Website Performance
Building WooCommerce Multi-Vendor Websites
Cloudways Magento Hosting: Where Scalability is Priority [Review]
How to Manage a Website with TemplateMonster Website Maintenance Services
Why Does Your Website Need a Bodyguard? [WordPress Maintenance 101]
---
Don't miss out these all-time favourites